Caesars Slots Casino New Account Bonus
Play like a true royal at Caesars Slots Casino with this great introductory bonus of 50,000 free coins at sign up. The bonus term is straightforward; just sign up for a new Caesars Games player account.
Caesars Slots new account bonus
| | |
| --- | --- |
| Bonus: | 50,000 Coins |
| Bonus type: | No deposit bonus |
| Bonus code: | |
There's a lot more to discover than this welcome bonus, keep reading to get the full scoop on Caesars Slots Casino.
How to Claim the Caesars Casino Bonus?
Claiming the Caesars social casino bonus takes a matter of minutes, just follow the following steps:
1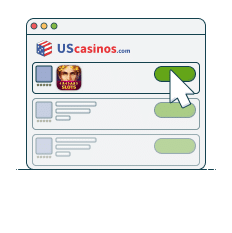 Visit casino
Click our link to visit the casino page on your preferred platform.
2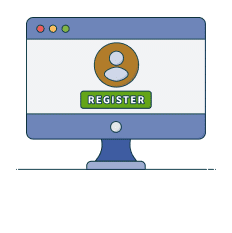 Select account type
Pick one of the available options, Facebook or Email.
3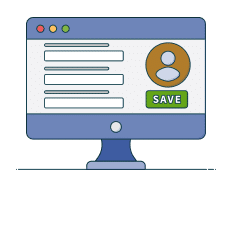 Personal info
Fill out the necessary details and agree to the Caesars Slots terms and conditions.
4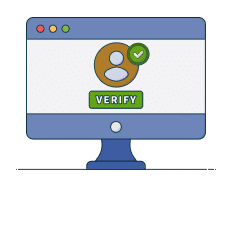 Verify email
If you chose the email option, make sure to verify your email before you start playing.
5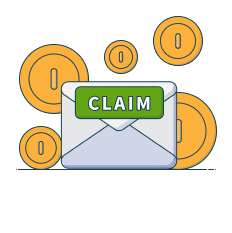 Claim and play
Once you're in the lobby, your coins will be added to your account.
How to Get Coins at Caesars Slots Social Casino?
Players can get free Caesars coins by connecting to their Facebook account, finishing daily quests, and leveling up. Besides the free coins, players can also purchase coins to increase their Caesars Slots virtual wallet.
Win – Caesars coins can be won through multiple areas of the game. Two timed features gift loyal players during the daily log-in and every 3 hours. Additionally, coins will be awarded as a result of leveling up your player account.
Purchase – Caesars coins can be purchased in a variety of packages. The available packages range anywhere from 225,000 coins for $1.99 to 13,600,000 coins for $49.99.
Plus, every coin purchase comes with a stamp, Hyper Power, and Playtika Rewards points. Once the stamp area is full, Caesars will gift you a free coin package with an amount based on your previous purchases.
Before you buy any coins, check the inbox in the lobby for valid coupons. It is usual for first-time buyers to get a coupon for 25% more coins.
Other Promotions
The Caesars Slots casino lobby is chock-full of exciting ongoing promotions. However, free coin promotions are geared towards your specific player account.
As result, most promotions are determined solely by your Playtika Rewards standing.
How Does Caesars Slots Social Casino Work?
Caesars Social Casino offers players a fun and entertaining gaming experience. Players can explore everything Caesars has to offer by leveling through the slots, all while winning coins at the same time.
Beyond the exciting slot games, Caesars Casino operates with the following foundation:

Legal aspect

Caesars Slots Casino is part of a large, world-wide gaming innovator, Playtika Ltd. Caesars is available for play across the United States, and players must be 21 and older to take part. Additionally, all Caesars Slots use a Random Number Generator (RNG) to guarantee an even playing field for all players.

Coins

There is only one type of virtual currency, the Caesars Slots coins. Coins can be won by gameplay, or purchased through the social casino. Plus, Caesars coins cannot be cashed out for real money or prizes.

Bonus

Caesars Slots welcome bonus is designed with new players in mind. Throughout the game, players will win a variety of coin bonuses. Also, coins available for purchase come with unique gameplay perks.

Sweepstakes

Unfortunately, Caesars does not utilize any sweepstakes prizes throughout the social casino. However, if any sweepstakes become available, the updates will be posted on the Facebook page. In this case, sweepstakes encourage worldwide participation – minus a few prohibited countries and states/

Connect with social networks

Connecting to your personal Facebook account is encouraged at Caesars Slots. By connecting, players can access the social casino on a desktop web browser, stay current with casino updates, and even win additional coins for linking the accounts.
Residents of Cuba, Burma/Myanmar, Iran, North Korea, Sudan, and Syria are prohibited from participating in Caesars Slots Sweepstakes. Additionally, the contests are not valid in Florida, New York, or Quebec.
Opening an Account at Caesars Slots
Opening an account at Caesars Slots is an incredibly easy process. Before you get started, we suggest choosing a supported platform that you wish to use, and then take the following steps:

Caesars Slots Casino Rewards Program
The Caesars Slots casino features two different rewards programs, but they're not available on every platform. Because Caesars Slots is owned by Playtika Ltd, the automatic rewards program on the website and mobile app are Playtika Rewards.
What's more, players can earn Caesars Rewards on the web browser or Facebook desktop browser version. When you're in the main lobby of Caesars Slots, click the Playtika Rewards button, and visit the Caesars Rewards tab.
From there, you can either sign in or sign up for an account and start earning rewards by purchasing coins. Unfortunately, earning Caesars Rewards on Caesars Slots is not as well explained as the Playtika Rewards.
Besides, Caesars Rewards cannot be accessed on the Caesars Slots mobile app or mobile browser. Additionally, any gameplay and coin purchase on the mobile app or mobile browser does not count towards the Caesars Rewards program.
With prizes that can be used at more than 35 Caesars properties, the Caesars Rewards are worth it.

Purchase and Payout Methods at Caesars Slots
Although Caesars Slots Casino is a free-to-play social casino, there is an option to purchase coins. On the other hand, because this casino is for entertainment purposes only, there are no available payout methods.
Furthermore, players can choose from the following payment methods for Caesars Slots coin purchases:
Any coin purchases made on Caesars Slots are subject to Playtika terms and conditions. As stated in the terms, the total price of virtual items will include the base price + any applicable local tax rate.

If you choose to play on a mobile device, the purchase methods may be different. As an example, if you have a card linked to your account, your device will use that payment method.
Caesars Slots Social Casino Games
The slot selection at Caesars Slots is solid and features many jackpot slots. Similar to Slotomania Casino, players have to advance levels to access a larger selection of slot games.
Above all, the Caesars Slots selection includes new slot games with vibrant graphics, great pay lines, and even more thrilling storylines.

Caesars Slots game variety

| | |
| --- | --- |
| Total number of games: | 150 |
| Best slot: | King of the North |
| Best jackpot slot: | Zeus's Fortune |
| Best roulette: | N/A |

| | |
| --- | --- |
| Best blackjack: | N/A |
| Best baccarat: | N/A |
| Best video poker: | N/A |
| Other games: | N/A |
The Caesars Slots Casino game selection only includes slot games. Thus, if table games are on your radar, we recommend trying a different social casino.
Caesars Slots Supported Platforms
Opening Caesars Slots Casino can be done through Facebook, the Caesars Games website, and the mobile app. All supported platforms are interconnected and follow the same setup, but the biggest difference is the varying load times.
To make it easier for you, we have organized the supported platforms from slowest to quickest load times.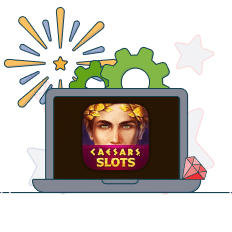 Website
Even though the web browser version is available at Caesars Slots, we do not recommend it. Unfortunately, the website browser timed out the few times we tried. Yet, the vibrant graphics are seen throughout the site.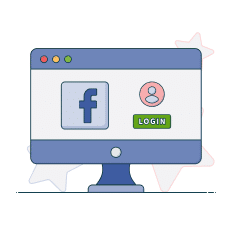 Facebook
Accessing Caesars Slots through Facebook can be done on a desktop browser, the Facebook app, or a mobile web browser. Out of these options, the Facebook app does not work as a platform for playing, but it redirects the player to the slot download.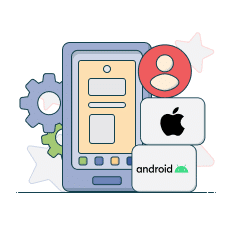 Mobile
The Caesars Slots social casino is available on both the Apple App Store and the Google Play Store. Downloading the app is easy. Just make sure to search for Caesars Slots by Playtika.
Caesars Slots Mobile Casino
Caesars Slots is significantly faster and easier to use on a mobile device than on a desktop browser.
For a more seamless casino experience, use the Caesars Slots mobile app or mobile web browser instead of a desktop browser.

If you are looking to earn more Caesars Rewards points, then you can only do it online via the web browser.
Casino App
The Caesars Slots casino app is the fastest and most reliable way to play casino games.
Regardless of your device, the Caesars Slots app is available on the Apple App Store, Google Play Store, and Facebook.
Above all, Caesars Slots can be accessed on an iPad, iPhone, Android, and other handheld tablets.

The Company Behind Caesars Slots
Caesars Slots Casino is operated by Playtika Ltd, a social gaming giant. In fact, Playtika was established in 2010. Just one year later, it was acquired by Caesars Interactive Entertainment.
Creating the Caesars Slots casino was one of the first projects for the two operators. In retrospect, this has led to many more innovative advancements for both brands.
Caesars Slots company details

| | |
| --- | --- |
| Minimum age: | 21 + |
| Responsible gambling measures: | Resources, self-exclusion |
| Other products: | Slotomania, WSOP, Poker Heat, Vegas Downtown Slots, House of Fun Social Casino |
| Founded: | 2010 |

| | |
| --- | --- |
| Excluded states: | N/A |
| CEO: | Robert Antokol |
| Publicly traded: | Yes – New York Stock Exchange |
| Owner: | Playtika Ltd. |
As of 2016, Playtika was acquired by a group of Chinese companies; the main backer is a game developer called Giant Network Technology.
Advantages and Disadvantages of Caesars Slots Casino
Despite the few setbacks, Caesars Slots is still a solid casino to consider when choosing your next social casino.
Truly, between the visually appealing graphics, ongoing coin promotions, and an easy-to-use mobile app – there are surprises at every level.
Pros
Option to merge with Caesars Rewards

Solid variety of slots

Great graphics

Established gambling operator
Cons
Slow desktop load time

No table games

No reward points on mobile app
Alternatives of Caesars Social Casino
It's no secret that Caesars is one of the leading brands in the casino industry, but the social casino continues to gain in popularity.
There are currently a few social casinos that are similar to Caesars Casino:
Alternatives to Caesars Slots Casino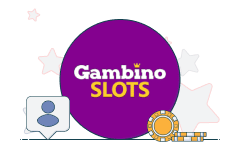 Loyalty program
Multiple platforms
No table games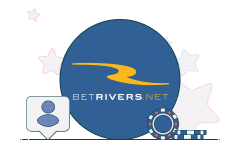 Huge gaming library
Free to play Sports Zone
No mobile app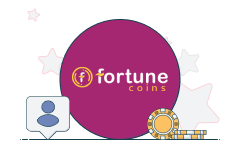 Great gaming library
No download required
No rewards program
Conclusion
Even though Playtika is the brand behind the name, we hold all branded Caesars Entertainment products to a higher standard. With 80 + years in the casino industry, Caesars has proven to be an exceptional operator once again.
To conclude, despite a couple of missed opportunities, Caesars Slots Casino has our unbiased recommendation.


FAQs
Is Caesars Slots a legit casino?
Yes, Caesars Slots is a legit social casino site. Similar to the real online casino site, Caesars social uses a random number generator to guarantee fairness.
What is the minimum age to play at Caesars Slots?
The minimum age to play at Caesars Slots social casino is 21. Even though Caesars Slots doesn't require players to purchase coins for gameplay, we still advise players to play responsibly.
Does Caesars Slots social casino have any table games?
No, Caesars Slots social casino does not have any table games at this time. Despite that, Caesars Slots casino features a solid variety of new and classic slot games. Plus, there's a fantastic variety of jackpot slots as well.
Can I win real money at Caesars Slots casino?
No, Caesars Slots is a social casino without any sweepstakes prizes. Luckily, there's no need for players to purchase coins to play casino games at Caesars Slots – they're all free. Even without the possibility to win real money, Caesars slot games are rewarding on many other levels.
Does Caesars Slots have a rewards program?
Yes, Caesars Slots casino features two different rewards programs, Playtika Rewards and Caesars Rewards. Detailed information for the loyalty programs is located in the Caesars game lobby as well as the FAQ section.