Slotomania Social Casino New Account Bonus
Slotomania Social Casino new account bonus
| | |
| --- | --- |
| Bonus: | 1,000,000 Coins |
| Bonus type: | No deposit bonus |
| Bonus code: | |
Tour your way through Slotocity with this exciting new player bonus of 1,000,000 free Slotomania coins. Plus, there are no strings attached to claim this new player bonus – just create an account using our link.
Before you start exploring, keep reading this Slotomania review to get the full scoop on this well-designed social casino.
How to Claim the Slotomania Casino Bonus?
As previously mentioned, claiming the free Slotomania coin bonus requires little to no effort on your part. Just follow these next steps to create your account and start playing:
1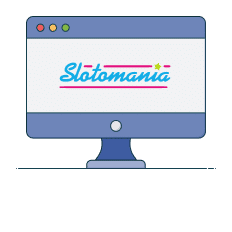 Click link
Visit the Slotomania casino by the link in this review.
2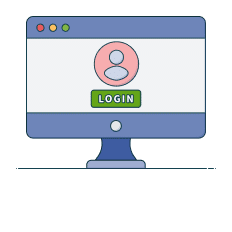 Select account
Choose from one of the available account options; email or Facebook.
3
Fill required fields
Verify or fill out your personal info.
4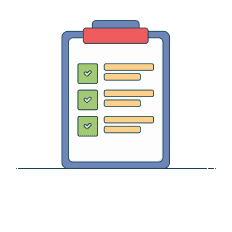 Read over casino terms
Agree to the terms and conditions.
5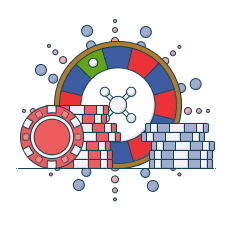 Start playing
Start racking up the free coins with the required slot tutorial!
How to Get Coins at Slotomania Casino?
There are two main ways to get Slotomania coins, to win them or purchase them. Although purchasing coins is not a requirement, it is just an extra way to move through the Slotomania levels.
Free Coins – Free Slotomania coins can be won in a variety of ways. The most common is through daily gifts, leveling up, and during gameplay.
Purchase Coins – Slotomania coin package prices can change in price at any time, but new players can see prices from $1.99 to $49.99. Likewise, the welcome offer comes with 100% more coins, ranging from 900,000 to 87,900,000!
Every Slotomania coin package purchase comes with a stamp, alongside other game features. As soon as the stamp section is full, Slotomania will award you with a free coin package.
Other Promotions
Check out the Slotomania Lobby for the entire lineup of ongoing promotions. Yet, the promotions are specific to your player account and vary depending on your Playtika Rewards standing.
Besides the typical promotions, Slotomania encourages players to try the SlotoQuest challenges. While SlotoQuest challenges vary in difficulty levels, they're one of the best methods to boost your coin balance.
Be sure to check for other seasonal Slotomania promotions during major holidays.
How Does Slotomania Casino Work?
Slotomania Casino is the leading contender in the social gaming industry. Similar to the competition, Slotomania operates using the following attributes:
Legal aspect

Slotomania is available for 21 + older players anywhere in the US. Since the social casino is meant for entertainment purposes only, gambling for real money is not allowed.

Coins

Slotomania Casino only has one type of virtual currency throughout the entire game, making it easier to manage your bankroll.

Bonus

Beyond the welcome bonus, players are awarded bonuses with every coin purchase. Since the coin packages change frequently, the bonus amounts are subject to change.

Sweepstakes

Unlike other social casinos, Slotomania does not utilize any sweepstakes during any part of the gameplay.

Connect to social networks

Although you can't play Slotomania on Facebook, it is a fantastic method to sign up for a new player account. Plus, connecting your Facebook account is the only way to send and receive gifts from your friends!
Slotomania Casino Rewards Program
Since Slotomania Social Casino is part of a much larger company, players will have complete access to the Playtika Rewards program. After the initial account signup process and slot tutorial is complete, select the Playtika Rewards icon to get started.
The Playtika Rewards standings are based on Playtika Status Points (SP) that are collected during in-game purchases, slot game activity, and much more. However, SP cannot be cashed out or traded, their only purpose is to help determine Rewards Standings.
Likewise, players using a web browser to play Slotomania can connect to the Caesars Rewards program. Caesars Rewards can be redeemed at over 35 locations, and much more.
Unfortunately, the Caesars Rewards points are only collected during gameplay on the web browser. The other supported Slotomania platforms do not have access to Caesars Rewards.
However, we think that the option to connect to Caesars Rewards is a nice gesture on the operator's part.
Purchase and Payout Methods at Slotomania Casino
Slotomania is an entertaining free-to-play social casino with an abundance of coins. In-app game purchases are popular at Slotomania and there are a variety of options for purchasing coins.
To summarize, players can choose from the following payment methods to buy Slotomania coin packages:

On the other hand, because Slotomania is for entertainment purposes only, there are
no available payout methods.
Moreover, the in-app purchase options will be different on a mobile device. Rather, the payment method on your iPhone or Android will be the one that's used.
Slotomania Slot Games
Leveling up through the Slotomania Slotocity is exciting because of the interesting storylines and frequent payouts. Each major milestone through the city comes with prizes, features, and new games.
The first few levels of the game feature six slot games, and unfortunately, none of them are jackpot slots.
Slotomania Casino game overview

| | |
| --- | --- |
| Total number of games: | 136 |
| Best slot: | Rapid Chili |
| Best jackpot slot: | N/A |
| Best roulette: | N/A |

| | |
| --- | --- |
| Best blackjack: | N/A |
| Best baccarat: | N/A |
| Best video poker: | N/A |
| Other games: | N/A |
Supported Platforms
Playing free games at Slotomania can be done in a couple of different ways, it just depends on your overall preferences. Although players cannot use two platforms at the same time, one account can be used for all available devices.
In sum, the Slotomania supported platforms are: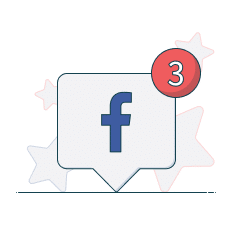 Facebook
Playing Slotomania on Facebook isn't supported, but it is a quick way to sign up for an account. Also, Facebook is a great way to stay in touch with new slot games or feature updates.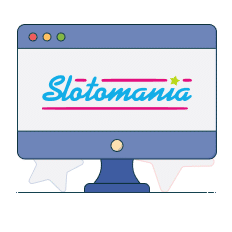 Website
Slotomania can be accessed on a desktop or mobile web browser. Additionally, we see this as a fantastic gameplay option because it doesn't require a large app download.
Mobile
The Slotomania mobile app download is available for iOS and Android devices. Plus, the mobile app can be connected to Facebook for even more game perks and features.
Slotomania Mobile Casino
Though mobile gaming is becoming the norm, many other social casino sites do not have a mobile app. Thankfully, Slotomania is well supported on a mobile web browser, as well as a mobile app.

Remember, using a mobile web browser to play slots is much harder. Per the requirement, once your device rotates, the game content is justified and can't be maximized. While playing on a mobile web browser saves you from downloading the Slotomania mobile app, the gaming experience is not nearly as appealing.
Casino App
The Slotomania casino app is easy to download from an iOS or Android device. The best way to find the app is to visit the Apple App Store or Google Play Store and search for "Slotomania: Vegas Casino Slots".
Once you're finished creating your new player account and claiming your free coins, take a tour around the app, customize your preferences, and check out the dazzling Slotomania lobby.
The Slotomania casino app can seem a bit overwhelming to a new user, however, the FAQ is a great resource for any occasion.
The Company Behind Slotomania Casino
Playtika Ltd. is the creator behind the bright lights and interesting storylines at Slotomania. In fact, Playtika is a worldwide gaming operator with a successful product lineup including Caesars Slots Casino.
Slotomania joined Playtika family in 2011, just a short year after the company launch. Since their initial opening, Slotomania has grown to a community of 100 million players all over the world.
Slotomania company details

| | |
| --- | --- |
| Minimum age: | 21 + |
| Responsible gambling measures: | State-operated resources and self exclusion |
| Other products: | Caesars Slots, World Series Of Poker (WSOP), Poker Heat, Vegas Downtown Slots, House of Fun Social Casino |
| Year founded: | 2010 |

| | |
| --- | --- |
| Excluded states: | N/A |
| CEO: | Robert Antokol |
| Publicly traded: | Yes – New York Stock Exchange |
| Owner: | Playtika Ltd. |
Advantages and Disadvantages of Slotomania Casino
Indeed, Slotomania is a wonderful gathering place for sharing your slot achievements with your friends.
To summarize, Slotomania is solid for introductory players, but it also has a lot of unique features and perks for more loyal players.
Looking at the big picture, there are a lot of pros and cons to playing at Slotomania.

Pros
Fast mobile app

Rewards program

Reputable operator

Coin challanges
Cons
No table games

Limited payment methods
Alternatives of Slotomania Casino
Even though playing slots at Slotomania is an exciting adventure, there are many other social casinos in the market, and each one is a bit different.
The social casinos listed below were hand-picked by our team, as the best alternatives for Slotomania:
Slotomania alternatives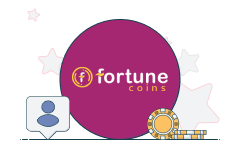 Fast checkouts
Sweepstakes prizes
No rewards program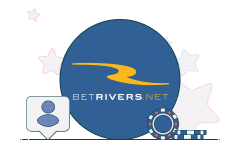 Over 400+ games
Rewards program
No mobile app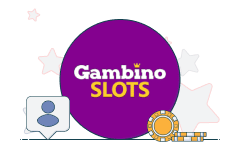 Free spins bonus
VIP program
No table games
Conclusion
With a solid selection of slots and a well-recognized rewards program, it's clear why Slotomania is one of the best social casinos in the market.
Surely, there are a few minor adjustments we would love to see at Slotomania. Still, those changes are unnecessary because Slotomania is already a popular veteran in the gaming industry.
FAQs
Is Slotomania really free?
Yes, Slotomania is a real free social casino. Although players have the option to purchase coins, it's not required. In fact, Slotomania coins are used to place bets, and the coins can be won or purchased.
Does Slotomania pay real money prizes?
No, Slotomania does not pay out any real money prizes. On the other hand, Slotomania has a rewards program available for loyal members. As an added bonus, the Playtika Rewards program is available at more than one social casino location.
What is the best game on Slotomania?
Although Slotomania has more than 120 casino games to choose from, the best free game is Rapid Chili. Plus, players will get access to even more slot games by flying through the Slotomania levels.
How do I get more coins on Slotomania?
There are two different ways to get coins at Slotomania casino. Players can get coins for free by daily drawings and leveling up. On the other hand, Slotomania coins can also be purchased on the various coin packages.
What is Slotomania?
Slotomania is a social casino that caters to slot players. In fact, players can play games at Slotomania with or without Facebook. Regardless, the lineup of free Slotomania games features frequent wins, and players can buy more coins to try even more game features.
Can I play Slotomania without Facebook?
Yes, you can play at Slotomania without Facebook. Although we encourage players to connect to their Facebook account for extra free coins, it's not required. Slotomania is only available on two different platforms; on the mobile app and the website browser.