Best West Virginia Online Casino & Gambling Sites
Residents of West Virginia have access to a total of 5 legal online casinos. Sadly, the lineup of WV online casinos is significantly smaller in comparison to other states.
However, the WV online gambling market is one of the most recent additions to the legal online gambling lineup in the US.
This page shows you the past and the current state of the market, and what your online gaming options are if you are in West Virginia.
Best West Virginia Online Casinos in 2022
West Virginia Casino Winners by Category
Although in the case of West Virginia casinos licenses, most casinos are skins of one other. Even then, each casino operator has a different slot game variety, payment methods, and bonus terms and conditions.
Out of the available online casinos in WV, the casinos that stand out for each category are:
Best WV casinos by category

| | |
| --- | --- |
| Best casino bonus offer | FanDuel Casino |
| Best slots casino | DraftKings Casino |
| Best blackjack casino | DraftKings Casino |
| Best roulette casino | DraftKings Casino |
How We Picked the Best West Virginia Gambling Sites
We consider a variety of aspects when we rate legal WV online casino sites. Notably, casino bonuses and game selection vary drastically depending on the operator.
Each one of these categories are covered in great detail and from there, we are able to base our West Virginia casino site rankings.
Game variety

Slot game variety can change dramatically in different states. That's why we treat each state with their own rating measure. In this case, online casinos in WV actually have anywhere from 100-300 slots, much more than neighboring Michigan. Also, live dealer games are only available in 3 states, WV being one of them.

Customer support

A huge reason why online casino games are popular is the fact that you can play 24/7. For that reason, we believe that customer support should be available to assist you 24/7 as well. However, each operator has its own set of customer service options, and we explore each one of those in our overall ranking.

Bonus offer

Bonus offers are meant to catch your attention, but the terms and conditions are not the only way to inspect the quality of a bonus. Additionally, every operator has its own set of terms and conditions, wagering requirements, and bonus types.

Interface/mobile app

One of the first areas we test are the interface and casino mobile app. We look out for good and bad areas/products that will enhance your entire gaming experience. In addition to the overall experience, we search for any broken links, incorrect information, game filters, and much more.

Payment methods

Real money gambling in WV is quick and easy, especially with the variety of available payment methods. With that being said, seamless withdrawals and quick deposits are at the top of our priority list.
How to Sign Up for a WV Online Casino
Once you're ready to try out one of the top WV online casinos, the next step is to sign up for a new player account. First thing's first, you must be 21 and older to gamble in the Mountain State.
If you're of age, follow these next few steps and start playing ASAP!
1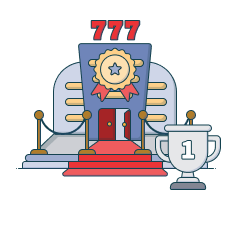 Find a legal WV online casino
Select one of the recommended WV casino sites
2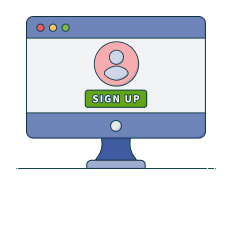 Open an account with the casino
Click join/register to fill out the form
3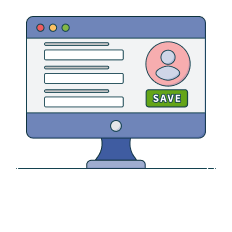 Fill out the form
Enter your true personal data in the required fields
4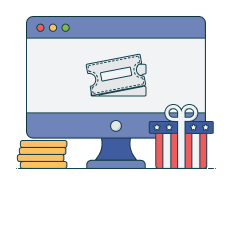 Use any promo codes you wish to use
If required, enter the promo code for the WV casino bonus offer
5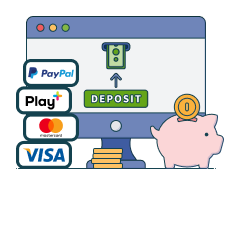 Deposit at the cashier
Make your first deposit to start playing with real money
Technically, even if you are located out of state, you can sign up for a WV casino account. But you must be located within state lines to make any bets.
West Virginia Casino Bonuses
Unlike PA and NJ, West Virginia online casinos have a smaller variety of bonuses. Even though the variety is smaller, the quality of the promotions is what stands out to us.
Typically, we see deposit bonuses for more mature markets, but with West Virginia, most bonuses are Risk Free bets.
For WV players, this means that they can get funds back on net losses, up to a certain amount set by the casino. Risk Free bets are the perfect way to try out the casino, without the pressure of losing too much.
Top casino bonuses
| | |
| --- | --- |
| Best risk free bonus | |
| Best free spins bonus | N/A |
| Best deposit bonus | |
| Best casino promotions | |
| Best casino tournaments | |
What Casino Games Can I Play Online in West Virginia?
Perhaps one of the smallest markets in the nation, West Virginia has yet to expand to its truest potential.
In fact, the only games casino players will encounter at this time are online slots and live dealer games. Even then, the library of online slots in WV is smaller than what we're used to. Hopefully this all will change once Golden Nugget Online Casino enters the market, as they are known for their extensive slot library.
Online Slots
Experienced players looking for similar slot variety as New Jersey might be surprised when playing in the Mountain State. Out of the five available casinos, DraftKings is the only one with 400+ online slots available. Hopefully this means that the tone is being set for the rest of the competition.
Currently, the most common slot software providers in WV are NetEnt, WMS, and IGT. IGT in fact is highly recognized, and even has secured licenses with WV casino operators to provide the entire casino skin.
Best slot casinos in WV
| | |
| --- | --- |
| Best NetEnt Casino | |
| Best IGT Casino | |
| Best WMS Casino | |
| Best NextGen Gaming Casino | |
| Best Microgaming Casino | |
| Best Big Time Gaming Casino | |
Live Dealer Games
Currently, there is only one online casino that offers live dealer games in WV. Out of the five available WV online casinos, DraftKings is the only casino to offer this for players.
Also, the live dealer games available in WV have relatively low minimum bets, starting at $1. At this time, games are only available between 10am-4am, instead of the typical 24/7 we see in New Jersey.
The DraftKings live dealer game library includes the following games:
Baccarat
Blackjack
Roulette
Poker
Infinite Blackjack
Payment Methods and Banking
One thing WV online casinos do not skip out on is the variety of payment methods available for players. Depositing and withdrawing is easy, and your funds are safe and secure when playing at a legal and licensed casino in WV.
While exact minimum and maximums change depending on the casino operators, these are the available payment methods in WV:
| | | | | | |
| --- | --- | --- | --- | --- | --- |
| Min Deposit | $10 | $10 | $10 | $10 | $10 |
| Max Deposit | N/A | N/A | N/A | N/A | N/A |
| Deposit Time | Instant | Instant | Instant | Instant | Instant |
| Min Withdrawal | N/A | $10 | $10-$500 | $10 | $10 |
| Max Withdrawal | N/A | N/A | N/A | N/A | N/A |
| Withdrawal Time | 3-5 Days | 2-3 Days | 3-5 Days | 2-3 Days | 3-5 Days |
Between the listed payment methods, PayPal and the Play+ card have some of the quickest turnaround times. Considering this, casino sites that accept Paypal and Play+ in West Virginia should be on top of your list.
However, keep in mind that withdrawal times change drastically depending on the casino operator.
Prior to getting your funds, the casino must approve the transaction. Afterwards, your fund goes through another waiting period from the payment method. For this reason, we highly encourage planning ahead.
How to Deposit at WV Casinos Online?
Depositing at a West Virginia online casino is quick and seamless. Although there are many payment options to choose from, we highly encourage any e-wallet options, since the transaction times are quicker.
All in all, making a deposit only takes a few quick and easy steps:
Mobile Casinos in West Virginia
Another great aspect of gambling in WV is the access to some great mobile casino apps.
Currently, all of the casino operators in WV are younger and more visually appealing. Unlike many mature markets, West Virginia has an abundance of operators that strongly focus on the marketing and overall look of the sites.
Therefore, the WV mobile casino apps compare to the rest of the nation. Mobile casino apps are truly the best way to get around-the-clock entertainment, straight to your mobile device.
Best Casino Apps in West Virginia
Despite the smaller selection of online casinos in WV, players can find a great selection of mobile casino apps.
At this time, our favorite iOS and Android casino mobile apps in West Virginia are:
Top casino apps in WV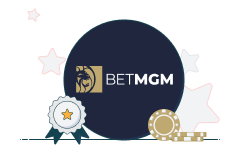 Great graphics
iOS and Android mobile app
Geolocation verification system lags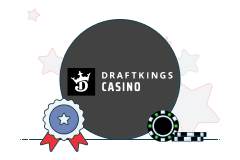 Great integration with sports betting
Diverse slot selection
App lag times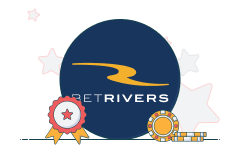 Solid selection of slots
Great graphics
No WV iOS mobile app
Gambling in West Virginia
Although in terms of the player population, West Virginia is one of the smaller populated states. Despite that, the Mountain State is expanding gambling operations at an impressive rate.
Gambling started out in 1933 with legalized horse and greyhound racing. And well, the rest is history!
Some of the key dates in West Virginia gambling history are: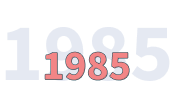 Launch of WV Lottery Commission
Appointed by the Governor, the seven members of the commission are there to advise on all things related to gambling and lottery. They have to have at least five years of law enforcement experience and to specialize in one of the clearly specified professions.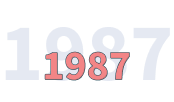 VLTs are installed at Mountaineer Park
In 1987, Moutaneir Park gets its first Video Lottery Terminals (VLTs).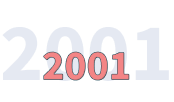 VLGs enter WV racinos
Video Lottery Games (VLGs) enter WV racinos and other retail locations. This is the point gaming gets a better reputation in West Virginia.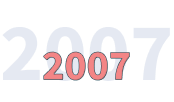 Table and card games are introduced to casinos
The moment when gaming truly takes off in West Virginia, the introduction of table and card games at local WV casinos. They are only added to the existing VLTs and VLGs, allowing a better experience.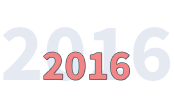 Fantasy sports get legalized
Daily fantasy sports (DFS) become legal in 2016. This adds West Virginia to a long list of states that have already said yes to the growing fantasy sports industry.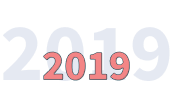 Online casinos get legalized
West Virginia online casino gambling gets legalized via Bill HB 2934, making it the fifth state to legalize online gambling. To this day, there aren't that many online casinos to choose from.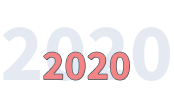 Online casinos go live
DraftKings online casino became the first to enter the WV online casino market. Others quickly followed suit, resulting in the following list:
DraftKings Casino
FanDuel Casino
BetMGM Casino
How are Online Gaming Sites Regulated in West Virginia?
Online gambling sites in WV are regulated by the West Virginia Lottery Commission. In addition, the WV Lottery Commission is overseen by the WV Governor, Jim Justice.
Making matters a bit interesting, Jim Justice owns one of the most popular land-based and online WV casinos, the Greenbrier Casino Club.
With firsthand knowledge of the industry, Gov. Jim Justice has greatly impacted the outcome of the entire market in Mountain State.
WV gambling regulations
| | |
| --- | --- |
| Official state regulator | |
| Date of establishment | 1985 |
| Other forms of legal gambling | Sports betting, daily fantasy sports, poker |
| Number of available licenses | 15 |
| Number of licensed online casinos | 5 |
| Number of licensed personnel | 8,347 (Dec 2020) |
RNG and Game Testing
The West Virginia Lottery Commission has a long standing history with GLI, an independent iGaming testing company. Actually, GLI is responsible for WV sports betting and casino systems.
Why Should You Play At a West Virginia Online Casino?
Despite the drawbacks in the size and variety of online casinos in WV, things are looking up. There are many changes happening in West Virginia in the years to come, especially with 10 more available casino licenses.
Pros
Large name casino operators

10 more casino licenses available

Golden Nugget joining lineup soon

Convenient casino mobile betting apps

Casino gambling, sports, poker, and DFS is legal
Cons
Only one casino with live dealer games

Small variety of online casinos

Limited payment methods
Alongside the great welcome bonus offers, new players will have a lot to experience at the best WV online casinos.
FAQs
When was online casino gambling legalized in West Virginia?
Online casino gambling in West Virginia was legalized in 2019. After the initial legalization, many online casinos raced to enter the WV market. DraftKings Casino, for example, was one of the first online casinos to open in West Virginia.
Can I gamble online in West Virginia?
Yes! In addition to legalized WV online casinos, players can legally place sports bets online. At this time, West Virginia does not have any online poker operators. Once popularity for poker increases, online poker is an attainable goal for operators.
Are WV online casinos legit?
Yes, all of the WV online casinos that we list are legit and secure gambling operators. In fact, all of the WV online casinos are regulated by the West Virginia Lottery Commission.
Can I play online poker in West Virginia?
Not at this time. Even though online poker is legal in West Virginia, the state does not have any online poker operators. As a matter of fact, online poker was legalized in WV in part of the initial 2019 online gaming bill. It's simply a matter of time before online poker is a reality for WV poker players.
How many online casinos are in West Virginia?
There are currently five online casinos in West Virginia. Unlike neighboring Pennsylvania and Michigan, WV has a lot of room for incoming online casinos to enter the market. West Virginia is very open to changes in the online gaming realm.
How old do I have to be to gamble in West Virginia?
Anyone looking to gamble in West Virginia, players must be 21 years old. This is the case for all online gambling in WV, including sports betting and online casinos. Prior to placing your initial bets, you must confirm your SSN to verify your age and identity.
How do WV casino gambling sites know my location?
WV casino gambling sites know your location by using geo-location software. If you choose to play on the web browser, you will have to install a separate geolocation software. On the other hand, if you choose to play on a WV casino mobile app, the geolocation software is typically installed in the app.
Can I win real money at online casinos in WV?
Yes, all of the five available online casinos in WV are real money casinos, which means you have a chance to make some money. But, when you're gambling, winnings are not guaranteed. Play safe and wager with your head and not above it.
Do I need to live in West Virginia to place an online bet?
Yes, you do need to live in West Virginia to place a bet. While you are able to make an online gaming account without being in the state, you must be within the state lines to gamble.
Are online casinos in West Virginia safe?
Yes, as long as you play at one of the five listed WV casinos. All of the casinos that we have listed are legal and regulated by the West Virginia Lottery Commission. Additionally, all casinos are tested by an independent third party gaming company called GLI.
What's the best online casino deposit method in West Virginia?
Out of all of the available deposit methods in West Virginia, we recommend using PayPal or Play+. The reason for this is because PayPal and Play+ typically have the fastest transaction times. Another reason why we encourage these two options is because they are widely accepted by other casino operators.
Can I play WV casino games for free?
Yes, as a matter of fact, BetRivers has a fantastic free casino option. In addition to their great casino game variety, the Rivers Casino 4 Fun is a great way to play some of your favorite games with no added risk. Also, many casinos offer demo play on the large majority of slot games.
Do West Virginia online casinos offer VIP programs?
Yes, but you have to check with the specific online casino regarding their VIP program. Typically, you can expect to see weekly and monthly promotions, as well as promotions tailored specifically to your player account. All of the details on VIP program will be on the online casino's website.
Why should I play at a legal WV casino vs. offshore?
We highly encourage playing at a legal WV casino vs offshore because of the safety of your funds. Since offshore casinos are not regulated, there is no guarantee that you will be able to withdraw your winnings. Additionally, the security risk of playing at a nonregulated casino is very high.
When did the first West Virginia gambling site open?
The first online casino in West Virginia opened in 2020, and it was DraftKings Casino. The rest of the online gambling sites followed shortly after. Plus, there is still room for other casino operators to join the market.
What is the best online casino in West Virginia?
Strictly looking at our top rating, the WV online casino that we rated as best is FanDuel Casino. The reason for this rating is because FanDuel offers the best risk free bonus, allowing you risk free play for 24 hours. Additionally, FanDuel has a great slot selection and a wonderful casino mobile app, so you can take your gaming on the go.