About UScasinos.com
The US online gaming market is expanding with never-before-seen momentum. We, UScasinos.com, have found our place in the market as a platform where casino players and gaming enthusiasts can find everything they need related to casino games and legal US online casinos.
Who We Are
We are part of KaFe Rocks Group, an affiliate gaming company with more than 150 employees, with a presence in 15+ markets worldwide, and the US gaming market is our latest challenge. Our objective is "to be the lighthouse of the gaming industry" and to make it easier for players to navigate the market. UScasinos.com is the lighthouse in the center of all gaming developments in the US.
Our Mission
UScasinos is an all-inclusive legal US gaming platform. Our goal is to provide updated information on anything gaming-related online and offline. To promote and give exposure to high-value casino bonuses, praise good customer service and give the spotlight to operators that are continuously developing, improving the players' experience.
Our Principles
Transparency

Whatever the case is, we always give you the whole story. This is how we build trust. By getting the complete picture, you can decide based on your personal preferences. Sometimes, we can only do this, and it's on you to make the final step.

Integrity

The online gaming industry is not a highly volatile one, but there can occasionally be some internal or external resistance. Our core principles and the review criteria are the only rules we follow.

Honesty

We do not have any favorites, and we are impartial when ranking online casinos. Nothing can cloud our judgment because our goal is not to promote arbitrarily selected online casinos but the ones that will meet your needs best.

Relevancy

Your time and your trust are of paramount importance. Our reviews and casino guides include only what's relevant to the query at hand. The rankings we offer are based on relevant data, excluding anything that has no effect on the end user's experience.

Completeness

The goal is to present you with all the data and information and then offer our expert opinion. Without this, you can end up with many questions and doubt our advice. Half research is as good as no research.
Meet Our Team
These are the people behind every casino review, game guide, and casino bonus update.
How We Rate
In short, this is how we perform our review process. Of course, there are a few additional steps involved.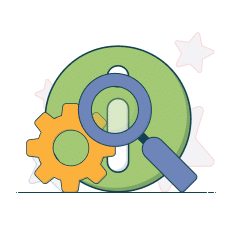 Research
This is the only way to come up with an unbiased verdict on the online casino's quality. Any section or area that can be compared is carefully logged for future reference. We base our recommendations on real data.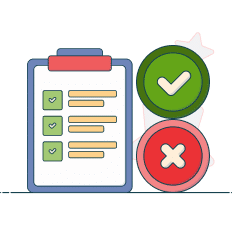 Test
While we can track and monitor the product, we must test the casino's service. We go through the whole registration process and from making a real money deposit to playing casino games. We even talk to customer service agents.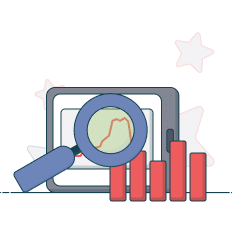 Monitoring
We continuously monitor all online casinos to ensure that we didn't do the test at the wrong time, such as during maintenance or before a big update. We can't keep track of every update, but whatever the novelty is, you can find it at UScasinos in a few days.
Criteria for Reviews and Top Lists
It's essential that you know how we conduct casino tests and what we base on all our top lists. Here's a detailed list of what we take into consideration.
Some online casinos require a focus on a couple of these, whereas others take more time. Nevertheless, we never compromise. Instead, we take our time to collect all data and information before coming up with a conclusion and a final rating.
Our Business Model
We depend on you, which is just another reason why we must stay true to you and ourselves. Clicking a button or a link that takes you to an online casino attaches a cookie, sort of a tag, to your browser. This tracking does not track your activity past our site or the respective casino to which the link belongs. You can learn more about our privacy policy here.
If you join with one of our links, we receive a small commission from the casino as a marketing fee. Luckily, the US online casino market is competitive, and we have quite a lot of options in store for you. Our listings are unbiased because the only way to grow is to be honest, transparent, and independent, both with our online casino reviews and our top casino listings.