LuckyLand Slots Casino New Account Bonus
New players are in luck with this attractive welcome bonus from LuckyLand Slots. With 2,000,000 Gold Coins and 2 Sweeps Coins, players will have a solid bankroll for exploring the different areas of LuckyLand Slots.

LuckyLand Slots new account bonus
| | |
| --- | --- |
| Bonus: | 2,000,000 GC + 2 SC |
| Bonus type: | No deposit bonus |
| Bonus code: | |
Since
this bonus is completely free
, claiming it is done by opening an account.
LuckyLand Slots Casino Gold Coin Package

Alongside the LuckyLand new account bonus, players are given a variety of gold coin package deals. However, this package gives you the most bang for your buck – and for 50% off the original price!
In fact, new players will receive 50,000 Gold Coins, as well as 10 free Sweeps Coins with this package. Plus, the conversion rate for 1 SC is around 1 USD, meaning that you will be one step closer to redeeming your SC for real prizes.
How to Claim the LuckyLand Slots Casino Bonus?
Claiming both LuckyLand Slots bonuses require little to no effort on your end. Follow these simple steps and try your luck today:

1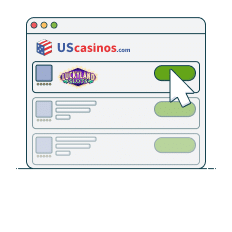 Visit site
Click on our link to visit the LuckyLand Slot site.
2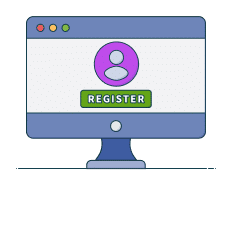 Choose a sign up option
Select one of the available sign up options depending on your preferences.
3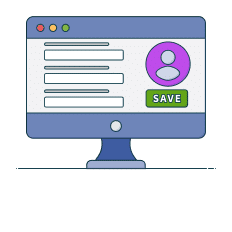 Fill out info
Make sure your personal information is correct and current.
4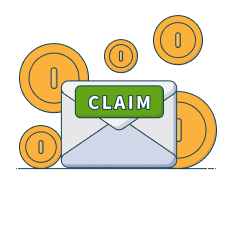 Claim coins
Your free coins will be automatically added to your account.
5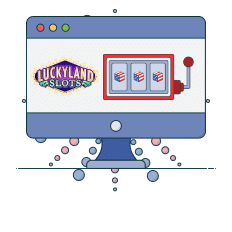 Start playing
Begin exploring LuckyLand Slots!
Note-
While these are the steps for claiming the free LuckyLand coins, the $4.99 package deal is only available for a limited time.
How to Get Coins at LuckyLand Slots Casino?
Getting coins is a critical part of the LuckyLand experience. First off, there are two types of coins that will be used throughout the casino, Gold Coins and Sweeps Coins.
Gold Coins – Out of the two, Gold Coins are the primary currency and can be purchased or won. Players will be awarded a set number of SC by purchasing Gold Coins packages. Therefore, Gold Coins do not hold any real money value.
Sweeps Coins – Going hand in hand with GC, Sweeps Coins are given as a bonus when a player purchases a GC package. Legally, SC cannot be purchased outright because they can be redeemed for real cash prizes.

Note – Players can switch between using Gold Coins or Sweeps Coins to play slot games on LuckyLand. From that moment, any game winnings will be awarded in that specific currency until the player switches back or coins run out.
Other Promotions
Winning Gold Coins or Sweeps Coins is a breeze when you play at any of the LuckyLand Slots. Tournament-style games are available to all LuckyLand Slots players, and the prizes are determined based on your overall tournament ranking.
Additionally, loyal players can participate in contests on social media, and even take advantage of a daily login bonus.
How Does LuckyLand Slots Social Casino Work?
LuckyLand Slots is a fun and flashy casino designed with entertainment in mind. But, beyond the visually appealing slot games, the LuckyLand Casino groundwork includes the following key parts:

Legal aspect

LuckyLand Slots follows the same legal framework as their sister site, Chumba Casino. To summarize, LuckyLand Casino is available to players in the continental US, including Hawaii, but excluding Washington. Since sweepstakes are part of the business, players in Washington, Idaho, or Quebec cannot participate in any sweepstakes.

Coins

Coins are the most important currency at LuckyLand Casino. There are two different types of coins, Gold Coins and Sweeps Coins. Gold Coins are available for purchase, and Sweeps Coins cannot be purchased.

Bonus

Players will have various bonus options in every casino area. Next to the daily bonus, the most efficient way to get larger bonus offers is to frequently sign in, and continue leveling up.

Sweepstakes

Sweepstakes prizes are part of the attraction to LuckyLand Slots. In addition to getting Sweeps Coins as a gift for a GC purchase, players are awarded Sweeps Coins during promotional play. Lastly, players can easily switch between betting with Gold or Sweeps Coins for different prizes.

Connect with social networks

Though it's not required, connecting your LuckyLand account through Facebook is one of the fastest sign-up options. As an added perk, connected players can easily send and receive gifts from Facebook friends.
Opening an Account at LuckyLand Slots Casino
Opening an account at LuckyLand Casino is the first and easiest step to claiming your new player bonus.
Just follow these few steps and get one step closer to increasing your virtual bankroll:

LuckyLand Slots Social Casino Rewards Program
In line with the other VGW products, LuckyLand Slots does not have a rewards program for new or existing players. While the countless promotions and free coins make up for the lack of a rewards program, it would be a nice feature to see added to the lineup.
Furthermore, if you're searching for a social casino with a rewards program, we recommend BetRivers.NET social casino.
Purchasing and Payouts at LuckyLand Slots Casino
Purchasing and payouts may be an area of LuckyLand Casino that you never visit, but if you do, there are a couple of important things to be aware of.
First and foremost, purchasing LuckyLand Gold Coins is a sure way to get free Sweeps Coins as a bonus. Once your desired coin package is selected, you will be required to confirm your identity before heading to the payment center.
The available LuckyLand payment methods are:

As an added safety precaution, the card method requires the card's name to match the account's name. Additionally, cards issued for business or corporate use cannot be used to purchase LuckyLand Gold Coins.
However,
requesting a payout at LuckyLand
involves cashing out your SC fund, and that comes with specific terms.
Minimum balance: 50 Sweeps Coins
Maximum redemption: $10,000 USD per day
Maximum redemption: $5,000 USD for New York & Florida players
All purchases and prizes must be in USD
Only one redemption request per 24 hours
Any prizes over $2,000 require additional verification
Payouts take anywhere from 10-17 business days
Plus, payout methods are directly tied to your purchase method choice. For example, if you use Skrill to purchase your Gold Coins, Skrill will be your preferred payout method.
LuckyLand Slots Social Casino Games
Even though LuckyLand Slots Social Casino is part of the Chumba Casino family, the slot game options are substantially different. For example, the way LuckyLand is structured, it requires players to level up for more prizes.
At the start of your gameplay, LuckyLand Casino features around 65 slot games. More slots are available once you level up; bringing the total to around 77 slot games.
Keep in mind, the focus of LuckyLand Slots Casino is on slot games, resulting in a shortage of any table game options.
Hopefully, the game variety will grow over time, but at the stage of this LuckyLand Casino review, these are the game details:

LuckyLand Slots game details

| | |
| --- | --- |
| Total number of games: | 77 |
| Best slot: | Pow Pow Lions |
| Best jackpot slot: | Wild Winter |
| Best roulette: | N/A |

| | |
| --- | --- |
| Best blackjack: | N/A |
| Best baccarat: | N/A |
| Best video poker: | N/A |
| Other games: | Scratch cards, lottery |
Supported Platforms
LuckyLand Casino is supported on a number of platforms, including Facebook, a mobile app, and even a web browser. Surely, it all depends on your personal preference and which platform you feel most comfortable on.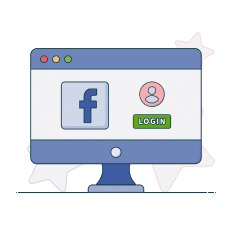 Facebook
Signing up for a LuckyLand Slot Casino account is even easier when you connect by Facebook. Facebook will be responsible for providing your general account information, such as name, email address, and phone number.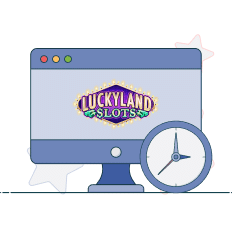 Website
While LuckyLand Slots Casino is available on a web browser, it is not our preferred play method. The browser often has issues loading during important game moments. However, this could be a glitch since it all varies depending on your internet connection and device capabilities.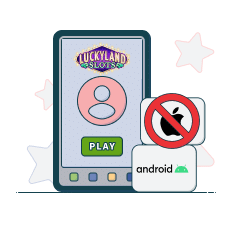 Mobile
Unlike their sister casino, LuckyLand Slots is available on an Android mobile app. Thankfully, users using other iPhones can access the LuckyLand Slots games on a mobile web browser. This way, players using an Apple product can experience similar to Android users.
LuckyLand Slots Mobile Casino
Mobile users have an even easier time staying connected to LuckyLand Social Casino. In fact, there are two available methods to play on your mobile device, the mobile app or web browser.
Truly, the LuckyLand mobile browser gives the feeling of a mobile app, without the full download. Players can experience the vivid slot games and great loading speed on the internet browser or the mobile app.
Currently, the LuckyLand mobile app can only be found for players using Android devices.
LuckyLand Slots Casino App
As previously mentioned, LuckyLand Slots Casino offers an option for an Android apk download. The mobile casino app is only available on the Google Play Store, which, according to LuckyLand, cuts out the middle man. In turn, LuckyLand is able to bring players even bigger cash prizes.
Notably, finding the LuckyLand Android app takes a quick search, download, and you'll be on the way to prizes in no time.
The Company Behind LuckyLand Slots Casino
LuckyLand Slots is part of a much larger operator named Virtual Gaming Worlds. On top of the well-developed product line, VGW creates the casino slot games in house. Truly, the player experience is the top priority at LuckyLands Slots.

LuckyLand Slots company overview

| | |
| --- | --- |
| Minimum age: | 18+ |
| Responsible gambling measures: | Session reminders, daily limits, self-exclusion, and account closure |
| Other products: | Global Poker, FendOff, Scratch Carnival, Chumba Social Casino |
| Year founded: | 2010 |

| | |
| --- | --- |
| Excluded states: | Washington, Idaho, and Quebec (Canada) |
| CEO: | Laurence Escalante |
| Publicly traded: | No |
| Owner: | Virtual Gaming Worlds (VGW) Group |
Advantages and Disadvantages of LuckyLand Slots Casino
LuckyLand Slots Casino is a fun option for any level of player. Truly, players will benefit from well-curated slot games, fun leveling opportunities, and sweepstakes prizes. While there are a few minor disadvantages,
the
pros outweigh the cons.
Pros
Android Mobile App

Scratch slot games

Real money prizes
Cons
No table games

Slow desktop connection
Alternatives of LuckyLand Slots Casino
LuckyLand Slots stands out as one of the best online sweepstakes casinos. Nevertheless, because each sweeps casino is unique, the products vary and your preferences matter.
LuckyLand Slots alternatives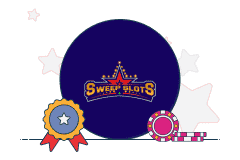 Sweepstakes prizes
Fast payouts
No mobile app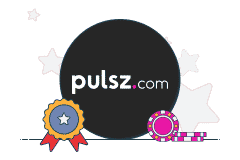 Loyalty rewards
Sweeps Coins bonus
Slow customer support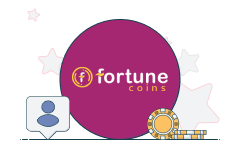 Fast checkouts
Sweepstake competitions
Smaller game selection
Conclusion
In conclusion, LuckyLand Slots is a worthy, action-packed social casino. Truly, it's a great site for anyone who wants to socialize with friends, participate in tournaments, and win prizes.
With or without the sweepstakes capabilities, LuckyLand Slots is a perfect site for players who find other online social casino sites to be overwhelming.
FAQs
Does the LuckyLand Casino app work on Androids or iPhones?
At this time, the LuckyLand Casino app is only available for Android devices. iPhone users can still play at LuckyLands Slots by using a mobile web browser. That being said, the LuckyLand mobile app can be found on the Google Play Store.
Can you win money playing LuckyLand Slots games?
Yes, LuckyLand Slots is a sweepstakes casino – meaning that they offer players a fair chance at winning prizes. Even though there are two types of coins at LuckyLand, Sweeps Coins (SC) are the only coins that can be converted into real money or prizes. Plus, every time a player buys a coin package, Sweeps Coins are awarded as a bonus.
How do you get free coins at LuckyLand Casino?
Between the daily login bonuses and tournaments, getting free coins at LuckyLand Casino is an easy and fun experience. Plus, the lobby features an option for players to switch between the two different coins. Basically, just switch to the Sweeps Coins gameplay option if you want to bet with SC.
Does LuckyLand Slots Casino have any table games?
No, LuckyLand Slots Casino doesn't have any table games. Currently, the game selection at LuckyLand includes a solid selection of regular and jackpot slots, scratch cards, and lottery games. Despite the lack of table games, LuckyLand Slots Casino can keep players entertained for hours.
Is LuckyLand Casino legit?
Yes, LuckyLand Casino is a legit casino that is available for players over the age of 18. In fact, LuckyLand Casino is owned and operated by Virtual Gaming Worlds Group (VGW). Besides LuckyLand, the most popular VGW social casino site is Chumba Casino; also known as LuckyLand's sister casino site.