DoubleDown Social Casino New Account Bonus
All new players are eligible for an introductory DoubleDown Casino new account bonus upon account activation. The best part of this 1,000,000 free chip offer is that it is free, with no purchase necessary.
DoubleDown Casino new account bonus
| | |
| --- | --- |
| Bonus: | 1,000,000 free chips |
| Bonus type: | No deposit bonus |
| Bonus code: | |
Keep reading to get the scoop on the other available Double Down Casino welcome bonus offers.
bvDoubleDown Social Casino Welcome Mission
DoubleDown Social Casino welcome mission
| | |
| --- | --- |
| Bonus: | 900,000 free chips |
| Bonus type: | No deposit bonus |
| Bonus time: | 24 hours |
| Bonus code: | |
Once you're logged into your new Double Down Social Casino account, you will get access to an exclusive 3-Day Welcome Mission. Completing the mission's first portion, players will get an additional 900k in free chips.
Moreover, this mission is the perfect way to familiarize yourself with the Double Down slot games and features.
Since the welcome mission is broken down into a three-day event, the first day will look like this:
Spin any slot 5 times for 100k
Spin a min bet of 50k chips for 200k
Play 3 different slots for 200k
Spin any slots at least 33 times and complete the previous missions for 300k
Likewise, goals and bonus amounts will be similar in the next two days.
How to Claim the DoubleDown Casino Bonus?
Claiming both exclusive welcome offers can be done in a matter of minutes. Follow these next few steps to get started today:
1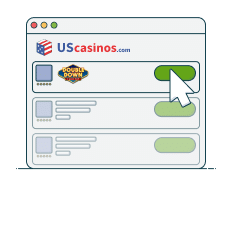 Click on our link
Visit the DoubleDown Casino site by clicking the link on this review.
2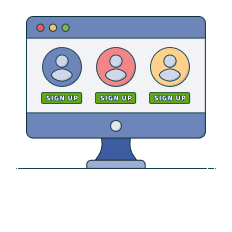 Choose account type
Pick from one of the sign up options, Facebook, Email, or Apple.
3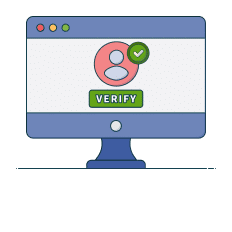 Verify
Depending on which option you select, make sure to verify your account via email confirmation.
4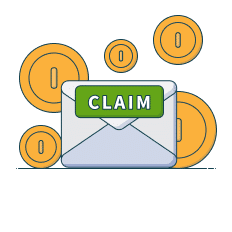 Claim coins
Once you have finished signing up, log in and claim the first welcome bonus offer of 1,000,000 free chips.
5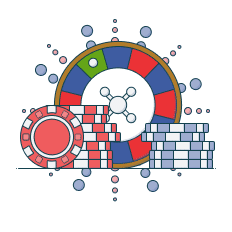 Start playing
Start clearing your first day mission and claim an extra 900,000 free chips.
Above all, the most important part is to set up your new player account. Don't worry, we will go over the steps to creating an account at DoubleDown Casino further in this review.
How to Get Coins at Double Down Social Casino?
New DoubleDown Casino players can easily win up to 1,900,000 free chips shortly after account setup. But, there are many ways to increase your bankroll at DoubleDown casino.
Besides the option to purchase more DoubleDown coins, coins can be gifted in a few ways.
First off, the casino does a great job awarding players throughout the entire experience. Plus, once you're connected to Facebook, gifts can be sent and received from your Facebook friends. Lastly, DoubleDown Casino gifts coins through countless ongoing promotions.
Other Promotions
DoubleDown Casino has a variety of other promotions available for new and existing players. In fact, at this time, DoubleDown Casino features these promotions:
Challenges
Journey Challenges
VIP Race
Jackpot Happy Hour
Each of these promotions has unique features, but in our opinion, the mission challenges are the most fun.
Typically, the missions include at least 5 easy goals to work towards, and the coin payout is worth the effort.
How Does DoubleDown Social Casino Work?
There's absolutely no doubt about it, DoubleDown Social Casino is a key player in the casino gaming business. Ultimately, every legit social casino operates a bit differently, but the general operating functions include the following:
Legal aspect

DoubleDown Social casino is available across all 50 states in the US. Even though players can't win any real money rewards, DoubleDown Interactive understands the disadvantages of gambling. Therefore, they provide a safe and responsible gaming environment.

Coins

Somewhat similar to a regular casino, players must have coins to play at DoubleDown. Coins can be won in a variety of ways, including leveling up, collecting daily spins, or from slot games.

Bonus

The lineup of bonuses at DoubleDown Casino is better than the average. A couple of bonus features to watch are the Journey Missions, Daily Wheel, Boosters, and the Diamond Club. Even though these features are connected, increasing your level on the Diamond Club has the most direct impact on your coin bankroll.

Sweepstakes

DoubleDown Casino may not be a sweepstakes style casino, but they do run seasonal sweepstakes. Moreover, these sweepstakes are not for real money. Instead, selected winners get chips added to their accounts. A list of the sweepstakes can be found in the FAQ under 'promotions for free chips'.

Connect with social networks

Anyone looking to play DoubleDown Casino on a web browser will be accessing the social casino through Facebook. By using just one main account for DoubleDown and Facebook, it's even easier to enter Facebook sweepstakes.
Opening an Account at DoubleDown Casino
Opening an account at DoubleDown Casino is extremely easy and very similar to the steps for claiming the bonus. Before following the steps below, decide if you want to use an email or Facebook to sign up.
If you want to save a few steps later, confirm that your payment method is correct and current.
DoubleDown Social Casino Rewards Program
The DoubleDown Casino rewards program is perhaps one of the most essential sections of the casino and is also known as the Diamond Club. Membership is free; diamonds can be won by purchasing more DoubleDown chips.
After account creation, each new player is given automatic access to the Diamond Club.
Some of the Diamond Club benefits include:
Higher top value on Daily Bonus Wheel.
The ability to collect gifts increases from 3 to 10 daily gifts.
Exclusive early access to new games.
Loyalty Point multipliers.
Ambassador service that provides personalized customer support, like VIP service.
Purchase and Payout Methods at DoubleDown Casino
Purchasing coins at DoubleDown Social casino takes a few steps to set up. But once it's set up, getting new coins can be done with the click of a button.
Going back to the three supported platform options, DoubleDown casino players can easily purchase chips on Android, Apple, or Facebook devices.

Facebook Pay
– If your main way of playing at DoubleDown Casino is by Facebook, setting up your payment methods takes a few clicks.
Once you get to the Facebook Pay section, click "Add Payment Method". Choose from using a credit or debit card or PayPal. After it's all set up, purchasing coins during gameplay is a simple task.
Apple Pay or Google Pay – Anyone using their phone to play at DoubleDown Casino will be connected to Apple Pay or Google Pay, among many other payment methods.
The only thing is for sure, DoubleDown Casino doesn't store any of your personal card info. Changes have to be made on your phone or tablet's eWallet.
To summarize, when you purchase a DoubleDown Coin package on the casino app, it connects to your device's default payment setting. Usually, this means the cards that are stored in your Apple Wallet or Google Pay.
DoubleDown Social Casino Games
DoubleDown Casino has one of the best casino gaming libraries, designed with players in mind. This great library lineup is due to the connection between slot software giant IGT and DoubleDown Casino.
Among the 300+ available slots, DoubleDown Casino features classic slot titles like Wolf Run, Lobstermania, and Cleopatra. Additionally, players can find more visually appealing slots like Chili Bonus Fiesta or Golden Marlin.
Check out the list below for a complete idea of our favorite slot games at DoubleDown Casino:
DoubleDown Casino game details

| | |
| --- | --- |
| Total number of games: | 300 |
| Best slot: | Buffalo Bash |
| Best jackpot slot: | Chili Bonus Fiesta |
| Best roulette: | Roulette Player's Suite by IGT |

| | |
| --- | --- |
| Best blackjack: | Player's Suite Blackjack by IGT |
| Best baccarat: | N/A |
| Best video poker: | Jacks or Better |
| Other games: | Wheel of Fortune |
Sadly, the table game variety is severely lacking at DoubleDown Casino. This is a bit underwhelming, considering the close ties with developer IGT.
The video poker variety of available table games features a solid selection of 4 options. Players can try their luck at classic titles like Jacks or Better and three Double Bonus Poker variations.
Supported Platforms
Getting in on the action is easy at DoubleDown Social Casino. DoubleDown is by far one of the most popular social casino sites and can be found on these supported platforms:
Facebook

Facebook fills an important role for DoubleDown Casino players. In fact, DoubleDown Casino was among the first social casinos to launch on Facebook. Now, players can connect to ear extra DoubleDown chips, stay in touch with company promotions, and send gifts to your friends.

Website

DoubleDown Casino features a well-made and inclusive social casino on Facebook. Actually, out of the full DoubleDown Interactive lineup, this is the only product that is available on the desktop web version of Facebook.

Mobile

One of the best aspects to playing at DoubleDown Casino is that the casino app can be found in a handful of locations. For example, players can find the DoubleDown mobile app on Google Play, Apple App Store, Galaxy Store, and Amazon Apps.
With so many available supported platforms, the choice is yours to make.
DoubleDown Mobile Casino
Mobile casino players are in for a treat at DoubleDown Casino. The casino is fully functional on a mobile web browser or a mobile app. The only drawback to playing on multiple devices is that your account will not be combined across platforms.
Notably, the only difference worth mentioning is the difference in graphics across platforms.
The DoubleDown mobile casino app is more visually appealing across the board – everything from the lobby to the slot games.
Compared to other social casino operators, the Facebook web version of DoubleDown Casino outperforms with flying colors.
Casino App
As previously mentioned, the DoubleDown Casino is available in four different app stores. Truly, this is perfect for any player and isn't limited to mobile devices.
The mobile app is the fastest option and severely cuts down on any game lag. Plus, the gaming selection is a bit more extensive on the mobile app.
So, if you're looking for a social casino app to play on your iPad, Kindle, Samsung, or Android, DoubleDown is for you.
The Company Behind DoubleDown Social Casino
DoubleDown Casino was one of the first social casinos to hit the market in 2010. Throughout its history, DoubleDown Interactive has changed hands through mergers and acquisitions.
In 2012, DoubleDown Interactive was acquired by IGT, a slot software operator. Long story short, DoubleDown was eventually acquired by DoubleU Games in 2017. The most recent acquisition resulted in an increased company product line.
DoubleDown Casino company overview

| | |
| --- | --- |
| Minimum age: | 21 + |
| Responsible gambling measures: | Helpful articles, resources, and account closure |
| Other products: | DoubleDown Fort Knox, DoubleDown Classic Slots, Undead World: Hero Survival |
| Year founded: | 2010 |

| | |
| --- | --- |
| Excluded states: | N/A |
| CEO: | In Keuk Kim |
| Publicly traded: | No |
| Owner: | DoubleDown Interactive, LLC |
One aspect that we feel we should mention is the minimum age requirement. Still, some official documents mention that players should be 21 and older. On the other hand, the DoubleDown Casino site claims that the site is available for everyone 13 and older. However, parental permission is suggested but not required for anyone under 18.
Advantages and Disadvantages of DoubleDown Casino
Between the ease of use, great graphics, and excellent slot variety, DoubleDown has it all. Besides a few minor hiccups with slot load times, DoubleDown Casino has our glowing recommendation.
Pros
Huge selection of slots

Fun game features

Great slot graphics

Android and Apple mobile app
Cons
No real money sweepstakes

Loading issues on a few slots
Alternatives of DoubleDown Social Casino
There are many competitors in the social gaming industry, and each one is unique in its way. Nevertheless, after comparing other social casinos to DoubleDown, these are the ones that made the cut:
DoubleDown Casino alternatives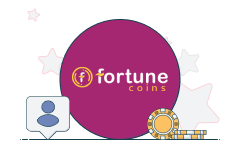 Sweepstakes rewards
Solid game variety
No rewards program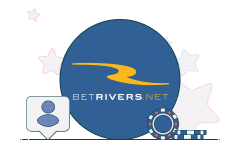 Live dealer games
Rewards program
No mobile app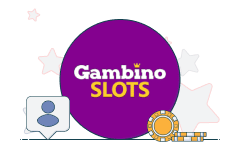 Loyalty program
Vibrant mobile app
No table games
Conclusion
Above all, DoubleDown Casino is a model social casino operator. Ultimately, social casinos are meant to be used for fun, and DoubleDown delivers in every sense.
Try DoubleDown Casino by claiming the generous welcome coin bonuses and stay for the large variety of new and classic Vegas-style slots.
FAQs
Can you play DoubleDown Casino without Facebook?
Sure, players are able to access DoubleDown Casino without using Facebook. However, if you plan to use a desktop browser to access DoubleDown, this can only be done through Facebook. On the other hand, the mobile app does not require a Facebook connection, but it's highly recommended.
Is DoubleDown Casino free to play?
Yes, DoubleDown Casino is a free to play social casino site, meant for players 21 and older. Additionally, players from around the world can experience the free casino games and countless coin giveaways at DoubleDown.
Is DoubleDown legit?
Yes, DoubleDown Casino is a legit social casino site, owned and operated by DoubleDown Interactive. Currently, the DoubleDown Casino is only one small portion of the DoubleDown product lineup.
What is the minimum age to play at DoubleDown Casino?
Though the main site has conflicting info regarding the minimum age for DoubleDown players, we advise players to be 21 and older. As a safety precaution, we advise anyone 21 and younger to get parental permission before downloading DoubleDown Casino.
Does DoubleDown Casino have any table games?
Yes, in addition to the large slot variety at DoubleDown Casino, there are a handful of table game options. Although table games are not the main focus of the social casino, the selection includes a classic lineup of Blackjack, Roulette, and Video Poker.