Work in a Casino: The Top 5 Highest Paid Roles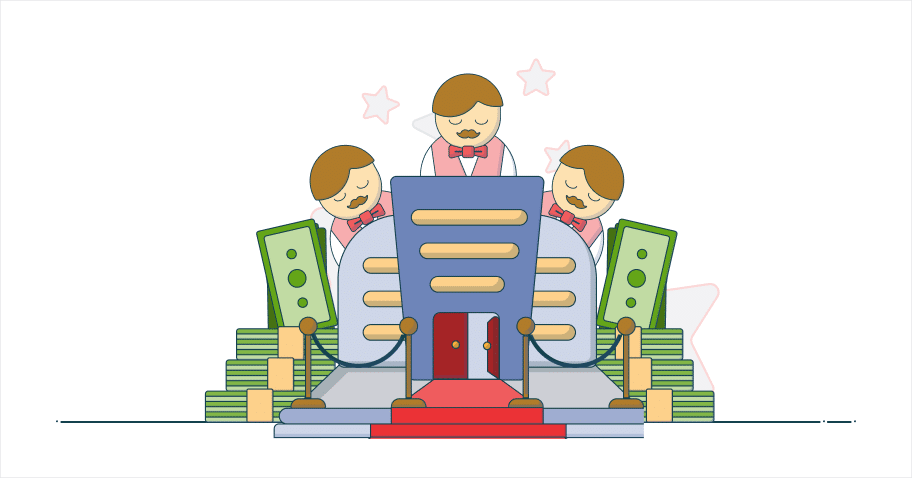 If you ever wanted to work in a casino there are loads of opportunities to do so. That doesn't just mean dealing cards or spinning a roulette wheel either. These are important roles and the most obvious ones but there are plenty of other career paths available in the casino industry. That's the case regardless of your skillset or level of experience.
Working in a casino no longer just means working a brick-and-mortar venue either. The rapid expansion of online gaming in the US has opened up even more opportunities in the industry. An online casino is only as good as its platform and the content it provides. Programmers, website and app developers, marketers, and copywriters are among the countless new roles created by the online boom.
Of course, the big bucks are on offer when you climb high up the career ladder and reach management positions. That's true in both the land-based and online casino worlds. The megabucks go to the casino owners. Take Miriam Adelson, the majority shareholder of the Las Vegas Sands. One of the richest women in the casino industry, she is worth a reputed $38 million. There are plenty of positions in between if you want to work in a casino.
Here are some of the top roles if you want to work in a casino.
1 – Casino Manager: $16,000 to $421,000
In most places of work, there's a boss and the casino industry is no exception. Think of the Casino Manager as the equivalent of the NFL head coach of the manager of an EPL soccer team.
The casino manager has overall responsibility for the smooth running of the casino on a day-to-day basis. That means overseeing all aspects of the casino from dealers and waiting for staff through to payroll, training, and recruitment.
Being good with people is just one of the many important skills required by a good casino manager. Excellent organization is a given too as the manager coordinates all the different parts of the casino.
Managing budgets and hitting financial targets is also central to the post. The Casino Manager will also be crucial in setting the standards required from the staff below him or her. The casino needs to be a friendly and welcoming place for customers. That style of service comes straight from the top.
The Casino Manager needs to be knowledgeable about all aspects of the business. The best of them could turn their hand to most casino jobs if required.
This role comes with plenty of responsibilities. Hours can belong too. The rewards can make it worthwhile though.
The Casino Manager role isn't one for new arrivals in the industry. Most venues require applicants to have at least five years' experience working in casinos. Ideally, the experience should include roles in a supervisory position.
A starting casino manager's salary varies from venue to venue but on average, comes in at around $55,000. For the bigger properties, the casino manager's salary can get much higher than that.
2 – Game Programmers and Developers: $67,000 to $116,000
Slots are integral to the casino experience, and they don't just appear from thin air. Creating slots is a highly skilled occupation, often carried out by a team of software developers and programmers. There are also roles for digital artists, designers, animators, and game testers. A degree in computer science is usually essential if you want to get ahead in this part of the industry.
Of course, the demand for slots has increased hugely with the rapid expansion of iGaming. Online casinos can add extra content much more easily than their brick-and-mortar equivalents. Many of them offer thousands of online slots and those numbers are increasing all the time. The online casinos need fresh content, and the game programmers and developers provide it.
Some of the most innovative software companies in the world provide that content. You'll find some exciting features in some of the best online slots that are much rarer to find in their live casino equivalents.
Game development is a highly skilled and technical part of the casino industry. Applicants will need to be proficient in coding and will usually need a bachelor's degree (and sometimes higher).
If you want to work in the casino industry but don't necessarily want a public-facing role, this is a good way in.
3 – Pit Clerks and Pit Bosses: $57,000 to $90,000
A Pit Boss has responsibility for a portion of the gaming floor and usually concentrates on a couple of gaming tables. They make sure that there's nothing shady going on at the tables and that any possible cheats are spotted and rooted out. They can also deal with customers and sort out any potential disputes. The pit bosses are the eyes and ears of the casino on the gaming floor.
There isn't a direct equivalent of the Pit Boss in the world of online casinos. There are plenty of other customer service opportunities available though. Virtually all online casinos have a live chat service which usually operates around the clock. Some still have people manning phone lines. The operators deal with customers who have run into difficulties and hopefully sort out their problems.
This is a hugely important role as it's often the first direct contact a customer has with an online casino. If the other roles we've looked at have required plenty of experience, the customer service position is open to new arrivals. Operators will need to be friendly and patient.
If you're looking for entry-level work at a casino, customer service is a good place to start. Do well here and you can progress to Pit Clerk or Pit Boss in live casinos or to supervisory roles online.
4 – Casino Security: $17,000 to $105,000
Nobody wants to play in a venue that's potentially unsafe. It's no fun looking over your shoulder all the time. It's bad business for the casino too. That's why they take security so seriously. Most casinos will have uniformed and plain-clothed staff on the gaming floor to keep an eye on things, whether that be marshaling rowdy behavior or looking out for cheats or light-fingered guests. There's usually also extensive CCTV in operation so the staff can keep an eye on things and respond as required.
Stringent safety and security apply to online casinos just as much as live venues. Regulated online casinos take the safety and security of their players extremely seriously indeed. They have IT teams looking after their websites and apps. It's not only important that they run smoothly and are easy to navigate. They must also be completely safe and secure.
Like the Game Programmer and Developer positions we looked at above, online casino security is a very technical role. If you fancy going undercover to track cheats, you'll be better off going for a job in a live casino.
5 – Dealers: $17,040​ to ​$36,370
No casino would be able to operate without a team of dealers. This highly skilled role not only involves dealing cards and managing the game smoothly, but it also involves plenty of interaction with the general public. Good people skills are essential if you want to be a successful dealer, especially in the US, where tips make up a good part of a dealer's potential earnings. It might not be the most lucrative job in the casino industry, but the flexible hours make it a popular choice with many. Experienced, skillful dealers can take their talents to a wide variety of locations across America and beyond in venues from casinos and card rooms to cruise ships.
The rise of online gaming offers even more job opportunities for dealers. Many online casinos now offer live dealer games like roulette and blackjack. Even when people are playing at home, they prefer to have a real-life dealer in charge and not just a random number generator. The human element still matters. The skill levels required for online dealers are similar to those for brick-and-mortar venues. Potential dealers, both in live and online venues, will usually have to pass a test to show their proficiency.
Conclusion: Want to Work in a Casino? There Are Hundreds of Roles Available
If you've ever considered working at a casino, there are loads of potential opportunities. As well as the more obvious and established positions, there are a whole host of new possibilities thanks to the growth of online gaming.
Working in a casino wouldn't have been an obvious career path for a software developer a few years ago but it certainly is now. Online casinos wouldn't be able to operate with teams of tech-savvy programmers and developers.
Management roles offer the best earnings. A casino manager's salary can reach hundreds of thousands of dollars depending on the venue. It's not comparable to how much casino owners make which sometimes run into the billions. Nevertheless, a casino manager's salary can deliver a very comfortable standard of living.
Regardless of your skills and background, there are opportunities available if you want to work in a casino, whether that be a live venue or online. Check some of the open roles at Indeed and Casino Careers.