Women in Casino: The Top 10 Most Successful (2022 update)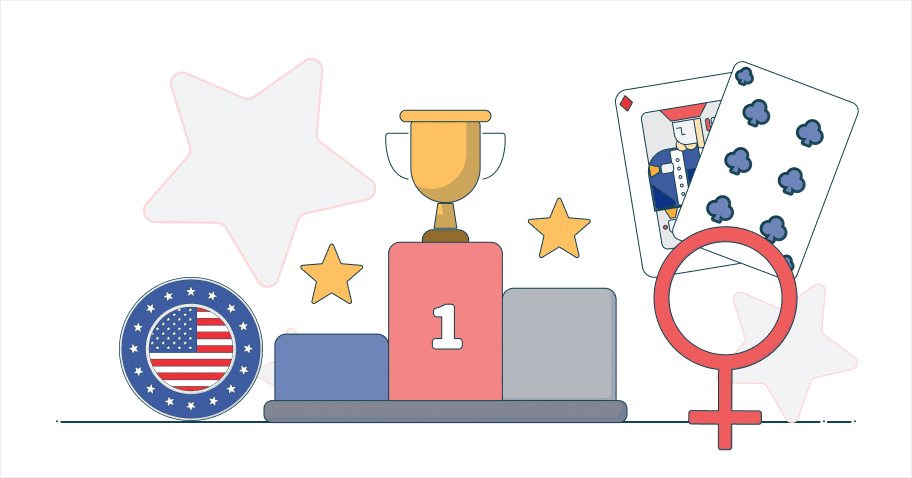 The gambling industry has become a playground for the rich, and women in casino gaming have been more than ever making their way into the reckoning.
That's true in both the boardroom and on the gaming floor. Famous female gamblers like Miriam Adelson, Elaine Wynn, and Pansy Ho have become hugely influential figures. So too has Denise Coates who has built up the bet365 brand into a global gambling behemoth.
Our casino women have also shown their skill in competition, especially in the high-stakes world of tournament poker. The likes of Vanessa Selbst, Victoria Coren Mitchell, Annie Duke, and Annette Obrestad have been trailblazers as famous female gamblers, winning millions of dollars in prize money in the process.
We will take a closer look at the top 10 most successful women in the casino industry.
1. Miriam Adelson (Majority Shareholder of Las Vegas Sands)
The majority shareholder of Las Vegas Sands, Miriam Adelson, 76, is well known in the casino world. The Sands Corporation is a global gambling superpower. As well as having casinos in Las Vegas, Sands also has a strong presence in Asian gambling hotspots like Macau and Singapore. At last glance, the trained medical doctor had a net worth of around $38bn. The widow of former Las Vegas Sands CEO Sheldon Adelson is the richest entrant on our list of women in casino gambling.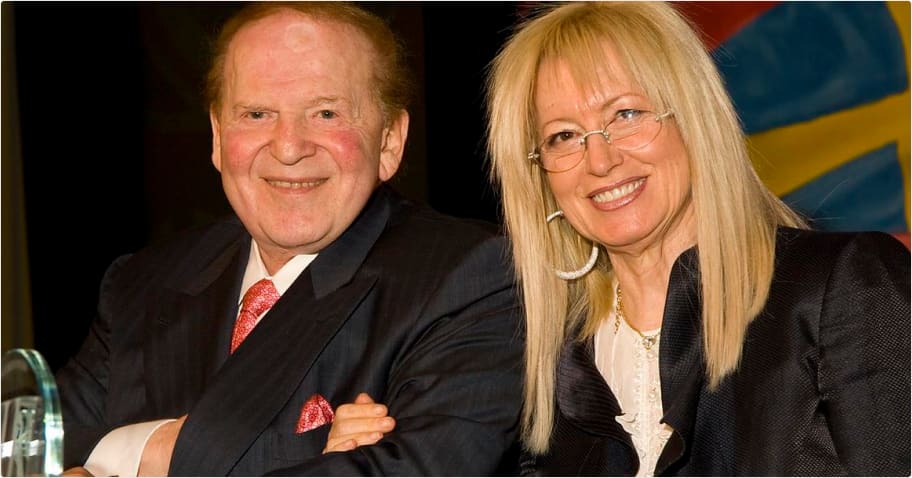 2. Denise Coates (bet365 CEO)
Seasoned bettors need no introduction to Denise Coates, the boss of British gaming giant bet365. After gaining a degree in econometrics from the University of Sheffield, Coates worked as a cashier at a small bookmaking firm owned by her family. By the age of just 22, Coates was managing director of the company. In 2001, the Stoke-on-Trent-based Coates launched bet365 and the rest, as they say, is history.
In its most recent financial results, bet365 empire reported revenues of £2.81 billion ($3.76 billion). Coates pocketed a salary of £468.9 million ($648 million) which makes her the highest-paid CEO in the UK. According to The Sunday Times Tax List, the Coates family are also the UK's biggest taxpayers, delivering to the exchequer an estimated £481 million in 2021. The 53-year-old's estimated net worth comes in at $38.2 billion according to Forbes magazine.
Coates was named one of the 100 Most Powerful Women in the UK by the BBC's 'Woman's Hour radio program. She was awarded a CBE (Commander of the Order of the British Empire) for her services to business and community back in 2012. She definitely deserves a spot on our famous female gamblers list.
3. Pansy Ho (Co-Chair of MGM Macau)
When you are referred to as the 'queen of gambling', you know you've reached the top!
Co-chair of the highly successful MGM Macau, Pansy Ho, 59, was named as Hong Kong's richest woman in 2018. As well as holding multiple casino licenses, the daughter of legendary casino mogul Stanley Ho is also the CEO of Shun Tak Holdings which has extensive interests in shipping, property, hospitality, and investments businesses.
A shrewd businesswoman by nature, Ho has seized her opportunity with both hands and has an estimated fortune of $4.3 billion. Not bad for a former actress who didn't get involved in the business until her 30s.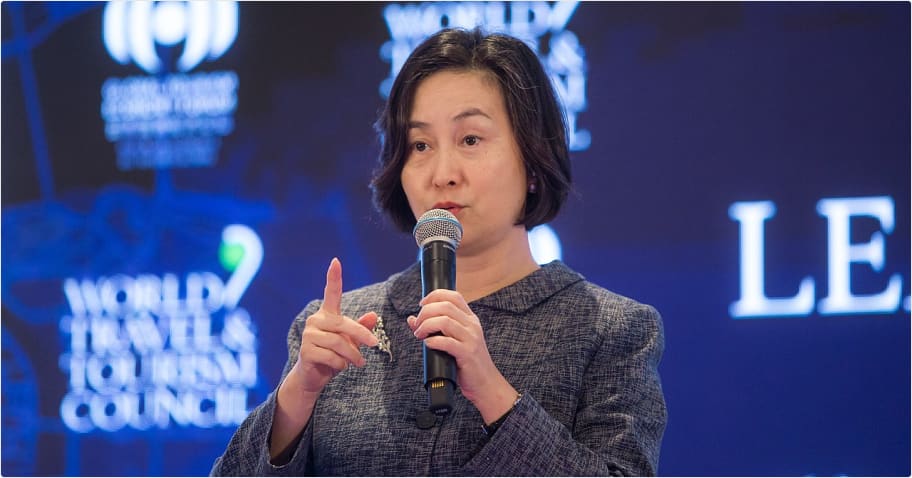 4. Elaine Wynn (Co-founder of Wynn Resorts)
Along with her husband, Steve Wynn, Elaine Wynn, 79, has made Wynn Resorts the Wynn online casino as we know it nowadays: one of the most recognizable online casino brands in the world. Wynn is worth a cool $1.9bn, but she has only posted once on Instagram. The 'Queen of Las Vegas' is the owner of one of the world's most impressive art collections. At an auction at Christie's in the fall of 2013, the billionaire spent a massive $142.4 million on a painting by Francis Bacon. It was later loaned to the Portland Art Museum.
5. Ina Chan (Stakes in SJM and STDM)
A casino mogul in her own right, Ina Chan, 67, may not be as famous as her fellow Asian magnate Ho, but she has sizeable stakes in casino operators SJM and STDM. The third wife of Stanley Ho (the father of Pansy Ho, above) is thought to be worth around $1bn.
6. Sue van der Merwe (MD of Lotteries and Keno at Tatts Group)
A giant in the casino industry, Sue van der Merwe heads up the Lotteries and Keno division at Tabcorp. The South African-born executive had previously had spells as the Chief Operating Officer at the Brisbane-based Tatts Group.
She gets paid AUD 1,185,000, with only two other executives at the company earning more than her.
7. Vanessa Selbst (Famous Female Gambler: Professional Poker Player)
Vanessa Selbst, 37, was a prolific poker player, amassing over $12m in career tournament winnings. The winner of three World Series of Poker bracelets, she was the first woman to top the Global Poker Index world rankings.
The star's biggest payday came in the 2010 Partouche Poker Tour Main Event in Cannes, France. After besting a field of 764 runners the New Yorker bagged a first prize of $1,823,430. Selbst, who has a law degree from Yale, retired from the pro poker circuit in 2018. She later went on to work for a Wall Street hedge fund.
You won't find Selbst posting daily musings on Instagram, as she last posted on the social media platform nearly six years ago. She is active on Twitter though and has just joined TikTok.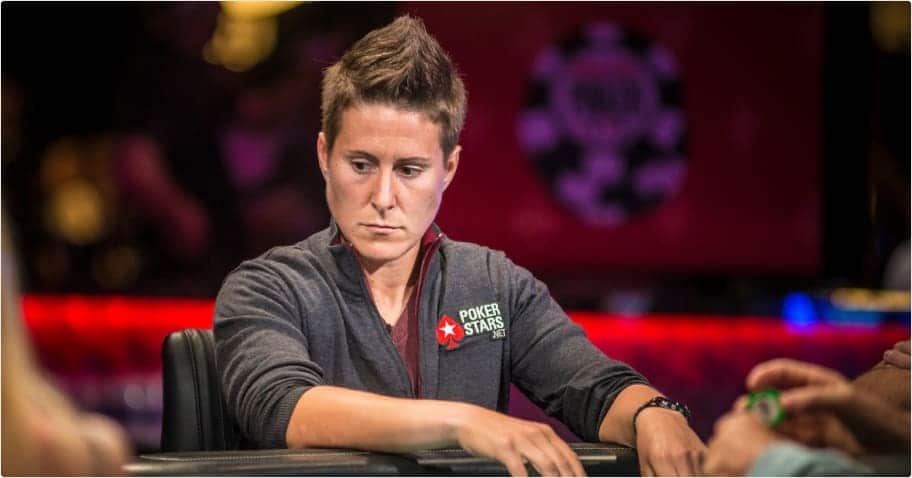 8. Annette Obrestad (Famous Female Gambler: Poker Star)
Obrestad stunned the poker world in 2007 by winning the first-ever World Series of Poker Europe Main Event in London. Aged just 18 at the time, the Norwegian won a £1 million ($2,013,733) first prize. She remains the youngest ever winner of a WSOP bracelet.
Playing online under the moniker 'Annette_15', Obrestad also wowed poker fans after winning a 180-runner sit and go without once looking at her hole cards!
The 32-year-old is rarely spotted on the poker circuit these days. Her last tournament cash was back at the 2018 WSOP.
If you want to know what she's up to, head to YouTube. The former poker star runs a page called Annette's Makeup Corner which has over 45,000 subscribers.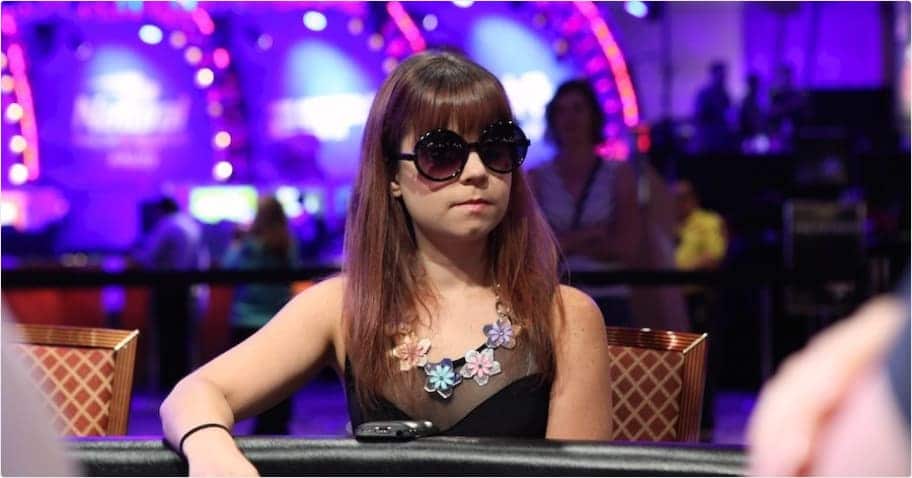 9. Victoria Coren Mitchell (Famous Female Gambler: Poker player)
Married to popular British comic actor David Mitchell, Victoria Coren Mitchell, 49, is a regular on the London casino scene and is thought to be worth around $2m.
Coren Mitchell was the first player to claim two European Poker Tour Main Event titles after winning EPT London in 2006 and then EPT San Remo in 2014. Those events delivered paydays $941,513 and $660,947 respectively.
She has also had plenty of accomplishments outside of the game, including presenting the fiendishly difficult but very entertaining quiz show 'Only Connect'. The Daily Telegraph columnist has also written a pair of excellent books. 'For Richer, For Poorer' documents her career as a poker player while 'Once More With Feeling' is a highly amusing account of an attempt to 'Produce the Greatest Porn Film Ever'.
10 – Sue van der Merwe (MD of Lotteries and Keno at Tatts Group)
A giant in the casino industry, Sue van der Merwe heads up the Lotteries and Keno division at Tabcorp. The South African-born executive had previously had spells as the Chief Operating Officer at the Brisbane-based Tatts Group.
She gets paid AUD 1,185,000, with only two other executives at the company earning more than her.
10. Annie Duke (Famous Female Gambler: Poker Player)
Poker is a common denominator among some of those featured on these women in the casino list. Annie Duke, 55, was a dominant force in poker for over 20 years before she walked away from the game. The highlight of her career on the felt was a win in the 2004 WSOP Tournament of Champions Event. Duke topped a field that included poker legends Phil Hellmuth, Phil Ivey, and Daniel Negreanu to the $2 million first prize.
The former University of Pennsylvania psychology scholar has been a prolific author too. As well as writing a number of poker instructional books, she also penned the 2020 bestseller 'Thinking in Bets: Making Smarter Decisions When You Don't Have All the Facts'.
Duke has an estimated fortune of around $9 million.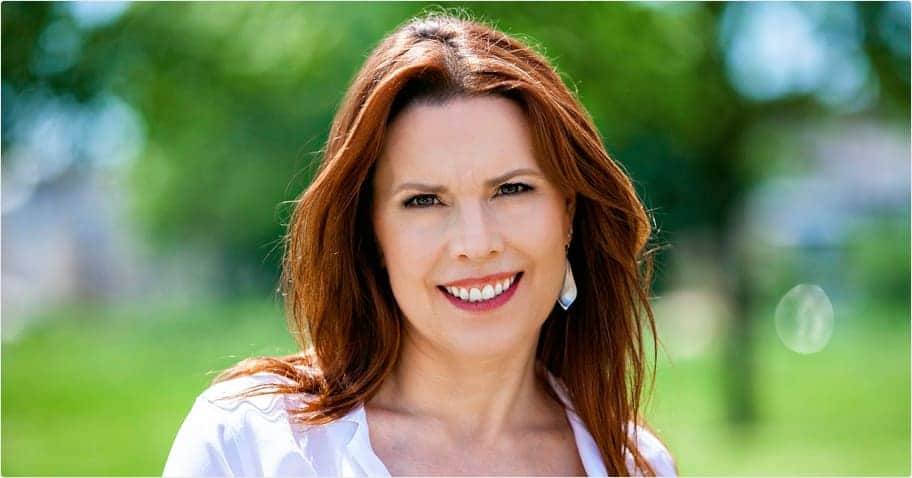 Women in the casino industry: Conclusion
Our list of the 10 most successful women in the casino industry includes top figures from the boardroom and the gaming floor.
Poker pros dominate the famous female gamblers, showing that women can more than hold their own in the highly competitive world of tournament poker.
The execs on our list have enjoyed great success in the US, Asia, and Europe. Elaine Wynn and Miriam Adelson have helped mold some of the biggest casino brands in Las Vegas. The same is true of Pansy Ho and Ina Chan in Macau.
Denise Coates is the brains behind bet365 which dominates the online bookmaking market in the UK and beyond.
The industry might once have been a male-dominated one. Our casino women show that there's room for women at the top table of the gambling business.
Sources: