Best 5 Casino Netflix Thanksgiving Movies (2022 update)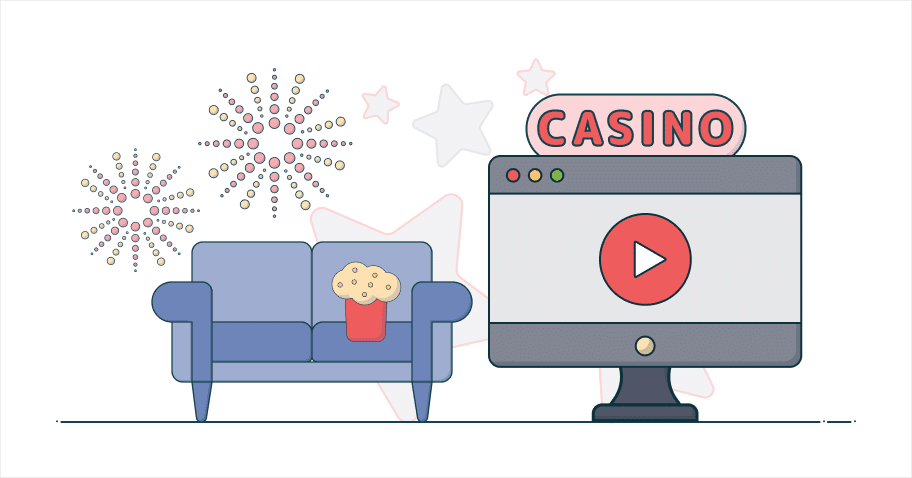 The alluring atmosphere of the casino has provided inspiration for some of the movie world's greatest directors. From gritty thrillers to cheeky heists, slick action-adventure to thoughtful character studies, there are casino movies to suit all tastes and moods. If you fancy getting a piece of the action during the holiday season, check out the 5 best casino-themed Netflix Thanksgiving movies.
Casino – Martin Scorsese's Gritty Las Vegas Masterpiece
Take a trip back to a Las Vegas itinerary before the big corporations took over. Sin City was a much grittier town than it is now thanks to its extensive links to the Mob. That earthy underbelly is the setting for the Martin Scorsese-directed 'Casino'. All the classic Scorsese elements are present and correct in this slice of Vegas history – super stylish cinematography, a memorable soundtrack, and moments of brutal violence.
Based on a best-selling book by crime writer Nicholas Pileggi, 'Casino' stars Robert De Niro as genius bookie turned casino games boss Ace Rothstein who partners with erratic Mafia enforcer Nick Santoro (Joe Pesci) to deadly effect. Add the combustible prostitute turned trophy wife Ginger McKenna (a never better Sharon Stone) into that explosive mix and you have all the elements of a classic.
Often overshadowed by Scorsese's other masterpieces likes 'Raging Bull' and 'Goodfellas', 'Casino' is a highly memorable movie in its own right.
This three-hour masterpiece cost almost $50 million to make and took over $42 million at the US box office. Add another $73 million internationally and 'Casino' was a decent financial winner.
Did You Know?
Sharon Stone received her only Academy Award nomination for her performance in 'Casino'.
Casino Royale – Daniel Craig's Baddass Bond
Fine actor that he is, Pierce Brosnan's Bond was looking a little dated, especially when Jason Bourne stepped onto the action movie scene. Step forward Daniel Craig, who kept the Savile Row suits and sharp one-liners but gave the British secret agent a much tougher edge. Craig made his debut as OO7 in 2006's 'Casino Royale'. Hugely entertaining it was too, especially the poker scene which pitted Bond against arch-villain Le Chiffre (an excellent Mads Mikkelsen).
Some of the strategy was, let's be generous and say unorthodox. The string betting would get you a tongue lashing from a casino dealer too, but the outrageous high-stakes gambling was all good fun alongside the usual assortment of gadgets, guns, and beautiful women.
Made for a massive budget of $150 million, 'Casino Royale' recouped that at the US box office alone, raking in over $167 million. Add the international box office and 'Casino Royale' took in a massive $616 million, making it the biggest Bond hit to date.
The new, grittier Bond wasn't just a hit with audiences. Critics were largely impressed too with Time Out New York's Joshua Rothkopf describing Craig as "the best Bond in the franchise's history."
This Netflix Thanksgiving movie is a real entertainer.
Did You Know?
A British ice cream company released an ice lolly featuring Daniel Craig as Bond in his swimming trunks which was based on a scene from 'Casino Royale'.
Croupier – Classy British Thriller
One actor often touted as a potential James Bond earlier in his career was Clive Owen. The OO7 gig never came his way but the Englishman has enjoyed a fine acting career, appearing in big-budget Hollywood movies like 'Children of Men' and 'Inside Man' as well as indie cult classics like 'Croupier'.
In this understated British crime drama, Owen plays a struggling writer (are there any other types?) Jack Manfred who works as a croupier in a London casino while finishing his novel. Despite vowing to remain detached from the action on the tables, he gets drawn into the darker corners of the casino world with potentially dangerous results. This tough take on the London gambling life is a million miles from the bright lights of Las Vegas.
This low-budget thriller gained critical acclaim and took in over $6 million at the US box office when it was released in 1998.
If you enjoyed Owen's brooding performance in 'Croupier', check out the 1990 TV drama 'Chancer' which is available to stream on Amazon Prime.
Did You Know?
'Croupier' was directed by the versatile Mike Hodges who was also the director of the camp sci-fi classic 'Flash Gordon' and the classic British crime drama 'Get Carter'.
The Gambler – Gamble Sensibly. Or you Might Lose your Legs
Gambling isn't all flashing lights, tuxedos, and glamor. There's a darker side too and that's all too clear to see in the 1974 movie, 'The Gambler'. James Caan stars as English professor Axel Freed who runs up big debts at the gaming tables. Trying to stay afloat, Freed spirals closer and closer to self-destruction as debts are called in. As the movie's tagline says, "For $10,000 they break your arms. For $20,000 they break your legs. Axel Freed owes $44,000".
'The Gambler' was remade in 2014 with Mark Wahlberg taking the lead role as the professor-cum-gambler in way over his head. Both movies are impressive pieces of work but it's the original that packs the bigger emotional punch and stands as a warning against the perils of addiction.
The 1974 film impressed critics, gaining a slew of 4 and 5-star reviews. The remake didn't fare quite as well, but Wahlberg's performance (alongside a rather terrifying John Goodman) makes it worth a look. Made for $25 million, the 2014 version of 'The Gambler' did respectable business at the box office, taking in over $33 million at US movie theaters.
The message from both versions of 'The Gambler' is to only play with what you can afford to lose. Pretty good advice for gambling in general. Be sensible, people.
Did You Know?
Mark Wahlberg dropped more than 60 pounds to play the lead role in 'The Gambler'. He lost so much weight that his lips turned blue due to a lack of nutrition.
Molly's Game – Big Game Poker with the Stars
High-stakes poker, celebrity gamblers, Russian mobsters. What's not to like about 'Molly's Game'? Based on Molly Bloom's tell-all memoir, the movie shows how a girl from small-town Colorado ended up hosting some of the biggest and most glamorous private poker games in the world.
Viewers are given a glimpse of a high-stakes world of luxury, glamour, and intrigue. There's plenty of potential danger too thanks to east European gangsters who take a rather too close for comfort interest in Molly's work. The biggest threat though would come from US law enforcement.
Jessica Chastain is superb as Bloom and is aided by a stellar cast that includes Idris Elba, Kevin Costner, Michael Cera, and Chris O'Dowd. As you'd expect from a movie directed by Aaron Sorkin (The Social Network, The West Wing), the dialogue crackles with energy so expect one-liners aplenty.
Transferring poker from the felt to the big screen has often been unsuccessful. For every hit like 'Rounders' there are turkeys like 'Runner, Runner', 'Only You', and 'Deal'. 'Molly's Game' definitely fits in the former category.
The movie was popular with critics and audiences alike. Made for a budget of $30 million, it took almost $29 million in the US and another $30 million overseas for a total box office of $59 million.
'Molly's Game' also gained an Academy Award nomination for the Best Adapted Screenplay category.
Did You Know?
The player known as 'Player X' is rumored to be Spider-Man star, Tobey Maguire.
Netflix Thanksgiving Movies – Casino Classics That Are Well Worth a Watch
Gambling movies are a real mixed bag when it comes to quality. Some films that didn't quite make the cut here but are well worth seeking out include 'Mississippi Grind', 'Rounders' and 'Uncut Gems'. If you want something a bit more light-hearted, there's always 'The Hangover' and its various sequels. Likewise, 'Ocean's Eleven' remains a super stylish crime caper.
Our chosen five offer something for everyone, from high-stakes action and adventure to thoughtful character studies.
If you're looking for Netflix Thanksgiving movies, 'Casino', 'Casino Royale', 'Croupier', 'The Gambler' and 'Molly's Game' will help you scratch that gambling itch from the comfort of your own home.