Celebrity Gamblers: Who Loves Taking a Shot in Vegas?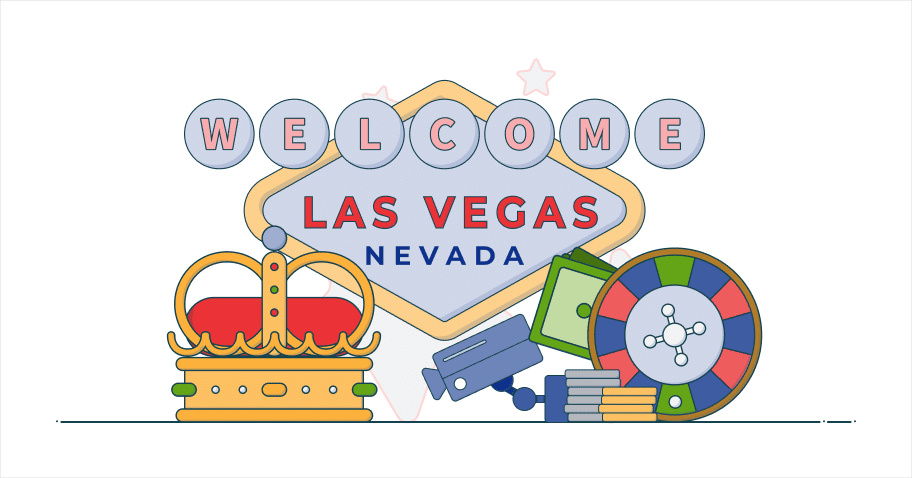 Casinos and gambling have provided inspiration for a host of hit movies from cult classics like 'Rounders' through to big-budget extravaganzas like the 'Ocean's Eleven' franchise. And a James Bond film wouldn't be a Bond film if 007 didn't do some high stakes wagering. Many an actor has been seduced by the bright lights of Las Vegas too. Celebrities are gambling. Some play for the distraction, others for the buzz of the action. Some celebrity gamblers have real talent too, putting in the hard hours to become top performers at the blackjack and poker tables.
Take a trip to a big Vegas event like the World Series of Poker and you'll often find Hollywood A-listers like Ben Affleck, Matt Damon, and Tobey Maguire dotted around the tables.
As you'll discover in our list of famous gamblers, others prefer to be on the other side of the fence, investing in casinos and online gaming ventures, rather than getting stuck at the tables.
What all our celebrity gamblers do have in common is a love affair with casino action. Here are eight top stars who have plenty of gambles.
Ben Affleck
Ben Affleck has enjoyed a hugely successful career in front and behind the camera. He enjoys a gamble too. The two-time Oscar winner first gained the attention of the poker world after taking down the 2004 California State Poker Championship for a $356,400 payday.
The Batman-actor, who has an estimated fortune of $150 million, has also been partial to the blackjack tables. According to the New York Post, the Gone Girl-star pocketed 'a total of nearly $1 million in two trips' to the Hard Rock Casino in Las Vegas back in 2000. He was later barred from that venue for allegedly card counting, a highly skilled and legal strategy but one frowned upon by casino management.
Affleck told Details magazine. 'I took some time to learn the game and became a decent blackjack player. And once I became decent, the casinos asked me not to play blackjack.'.
The 49-year-old still appears to want to scratch that blackjack itch. He was spotted enjoying some late-night, high-stakes blackjack action at the Wynn Resort in Vegas in June of last year.
Matt Damon
Affleck's childhood friend Matt Damon was the star of arguably the best poker movie of all time, 'Rounders'. This sleeper hit went on to take over $22 million at the box office and helped kickstart the poker boom of the late 1990s.
Best known for playing special forces operative Jason Bourne in the all-conquering action movie series, Damon has tried his luck at the tournament poker tables too. He took part in the $5,000 buy-in Ante Up for Africa Event at the 2019 World Series of Poker and enjoyed a deep run. The Massachusetts-born star just missed out on cashing, busted by poker legend Erik Seidel just short of the money.
The 51-year-old, who is worth an estimated $170 million, also reportedly took part in high stakes cash games alongside some of Hollywood's biggest stars (there's more on this below).
Check out some Matt Damon gambling action in the highlights reel from the World Series of Poker.
Brad Pitt
With worldwide box office takings north of $450 million, there's been no bigger casino-themed movie than 'Ocean's Eleven'. And that's not even factoring in the popular sequels. One key element to the franchise's success was Brad Pitt. The star of hits as varied as 'Troy', 'Moneyball' and 'Deadpool 2' had reportedly never gambled until he joined the set of 'Ocean's Eleven'. From all the other celebrity gamblers, Brad Pitt is believed to enjoy hands of blackjack and poker as well as the odd spin on the slots.
In fact, Pitt gambled with his salary on 'Ocean's Eleven', taking a smaller than usual fee in exchange for a percentage of the movie's potential profits. That gamble paid off handsomely after the cheeky crime caper became a global smash. It's estimated that Pitt has scooped $30 million from the film since its release back in 2001.
The 58-year-old, who is worth an estimated $300 million, gained his first acting Oscar in 2020 for his performance in Quentin Tarantino's 'Once Upon a Time in Hollywood'.
George Clooney
George Clooney is rarely seen at the poker or blackjack tables. Probably just as well. In an interview promoting 'Ocean's 13', co-star Matt Damon described Clooney as "The unluckiest guy at a table by far. I sat there and watched him lose 25 straight hands of blackjack in a row.".
Clooney is one of those celebrity gamblers entrepreneurs. He has been involved in the business side of the casino world though. The two-time Academy Award winner was part of an investment group that had plans to build an upmarket Las Vegas casino and resort called Las Ramblas. The Syriana star invested a reputed $10m but the project never got off the ground and the land was subsequently sold.
The Las Ramblas casino project isn't the 60-year-old's only venture into the world of business. Clooney, and fellow founders Rande Gerber and Michael Meldman, sold their Casamigos Tequila brand to alcohol giant Diageo for $1 billion in 2017.
The former ER star also has a collection of properties worth an estimated $100 million. The portfolio includes a mansion in Los Angeles and an apartment in New York as well as properties in England and Lake Como in Italy.
He might be unlucky at blackjack, but Clooney is a very astute businessman.
Aston Kutcher
Ashton Kutcher has appeared in some of America's most popular TV shows including 'That 70s Show' and 'Two and a Half Men'. Not the most obvious background for someone to place bets for the largest national sports-betting syndicate in America. Kutcher did just that though.
The star of 'Dude, Where's My Car?' told Esquire magazine, "I basically just placed bets for half a season, we cleared like $750,000 in four weeks of college football, it was pretty fun!".
College football betting isn't the 39-year-old's only association with the world of gambling. Kutcher is an active venture capitalist and was an early investor in Unikrn, a wagering platform targeting eSports markets.
Investments in the likes of Uber and Airbnb have helped Kutcher amass an estimated worth of around $200 million.
Tobey Maguire
Another one of those celebrity gamblers who has impressed on the poker felt is Tobey Maguire. The 'Spider Man' actor's best performance was at the Phil Hellmuth Invitational at the 2004 US National Championship of Poker. After topping a 123-runner field, Maguire pocketed a cool $95,480 first prize.
He also enjoyed a deep run in the $10,000 buy-in 2007 World Series of Poker Main Event. It took a cooler of epic proportions to bring the Maguire's run to a premature halt. Maguire ran his pocket kings into Irish pro-Donnacha O'Dea's pocket aces, to bust out in 292nd place. Impressive out of a starting field of 6,358 and good for a payday of almost $40,000.
The 46-year-old, whose big-screen credits include 'Seabiscuit', 'The Great Gatsby' and 'Babylon', played in a series of high stakes celebrity games organized by Molly Bloom which later formed the basis of the 2017 movie, Molly's Game.
Other big names said to have taken part in these action-packed games at the Viper Rooms in Hollywood included Ben Affleck and Leonardo DiCaprio as well as Joker director Todd Phillips. The stakes in these games were so large that millions of dollars could be in play on any given night. One player involved told The New York Post, "winning $20,000 felt like losing". If you've seen the movie, the Player X character is rumored to be based on Maguire.
The part-time poker player has been on top form in his day job. At the time of writing, 'Spider-Man: No Way Home' had grossed an enormous $721 million at the US Box Office and over $1.4 billion worldwide.
Jennifer Tilly
Out of the celebrity gamblers we state so far, she might not be the most famous on our list, but actress Jennifer Tilly is arguably the most accomplished poker player.
The Californian got her big acting break as the tone-deaf Monica Moran in 'The Fabulous Baker Boys' before receiving an Oscar nomination for Woody Allen's 'Bullets Over Broadway'. A memorable cameo performance opposite Jim Carrey in 'Liar, Liar' followed. Tilly is probably best known though, for playing Tiffany Valentine in the 'Child's Play' horror franchise.
Those impressive acting chops proved more than useful on the felt too. The 63-year-old has enjoyed a lengthy poker career, scooping over $1 million in tournament prize money.
The voice of Bonnie from the TV animation 'Family Guy' has cashed no fewer than 20 times in World Series of Poker events. She's the only player on our list to win a world series of poker bracelet after shipping the Ladies Event in 2005 for a payout of $158,625.
Keeping the gambling theme in the family, Tilly's partner is legendary poker player, Phil 'Unabomber' Laak.
Conclusion – Celebrity Gamblers who Love the Action
Poker is undoubtedly the most popular game with the gambling celebrities on our list. Being able to run a decent bluff is key to poker success after all and getting in character should be straightforward for these actors.
Some on our list, like Ashton Kutcher and George Clooney, prefer the business side of the casino and gaming industry. The pair have become highly successful investors as well as very bankable actors.
Getting a part in a gambling-themed movie has created a real-life love of casino action for many of these stars. For some celebrities, gambling has proved a very rewarding sideline.