Who is Billy Walters and Where is He Now?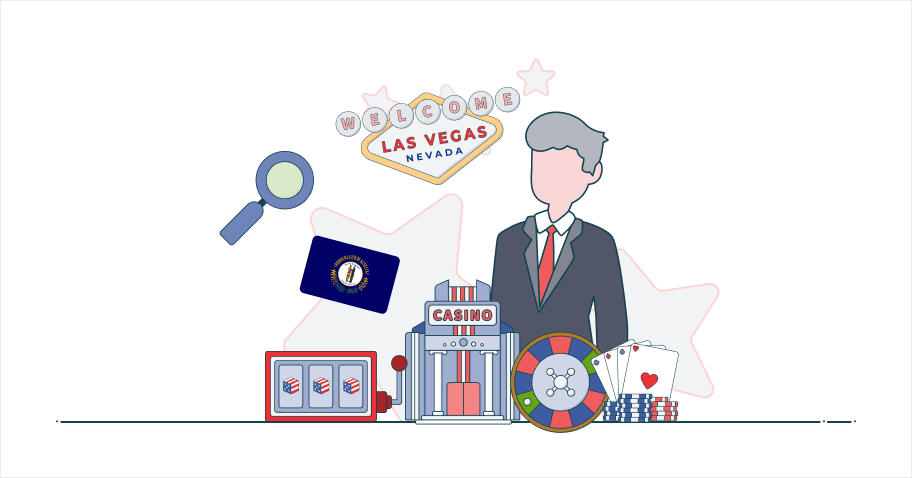 There are few bigger names in the world of American gambling than Billy Walters. A poker champion and an ace sports bettor, the Kentucky-born gambler became a Las Vegas legend worth an estimated $500 million. It's not just in sports betting that Walters enjoyed great success. He also became a hugely profitable businessman, celebrity golf player, and high-profile philanthropist to a variety of charitable causes.
Walters' world came crashing down in 2017 though, when he was convicted of insider trading, a conviction he contests to this day. Sentenced to five years in prison, Walters received a presidential pardon from President Trump in January 2021.
Read on to find out more about the amazing story of Billy Walters, a celebrity gambler and businessman.
From the Bakery and the Gas Station to a Full-Time Sports Bettor Career
The Billy Walters story starts in Munfordville, Kentucky, on July 15, 1946. After his father died and his alcoholic mother walked out on the family, Walter was raised by his grandmother in a house with no running water or indoor.
The first signs of Walters' entrepreneurial flair appeared at age seven when he started a lawn-mowing business. After the death of his grandmother, Walters was reunited with his mother and her family at the age of 13. It wasn't to be a happy reunion, though. The young Walters was relegated to a basement room and charged $10 for the privilege.
Walters became famous for the legendary work ethic that was evident from a young age. Walters took up an early morning job at a local bakery (and by early, we mean very early – a 4.30 am start). At the end of his school day, he followed that by putting in a shift at the local gas station.
After completing high school, Walters took a position at an auto sales showroom before progressing to the sales manager role at another dealership. He eventually started his own successful auto sales business, Taylor Boulevard.
The rise from that humble beginning to successful auto trader is already a great example of the American dream in action. But how did Walters go from this incredibly tough start in life to successful businessman to one of America's most legendary gamblers?
Billy Walters Heads to Vegas
There were signs that Walters was full of gamble from an early age. At 10, he wagered $125 on the outcome of the World Series. Unfortunately, he lost all his accumulated paper round money.
In 1986, Walters headed west to the bright lights of Las Vegas. A champion poker player (a game he later gave up), he was also a hugely successful sports bettor, thanks in part to his pioneering use of computer analytics.
Many of Walters' biggest sports betting coups remain shrouded in mystery. He told the Wall Street Journal that he won $2.2 million betting that USC would beat Michigan in the 2007 Rose Bowl. It's also believed that Walters pocketed $3.9 million after a successful wager on the New Orleans Saints to beat the Indianapolis Colts at Super Bowl XLIV. According to the Wall Street Journal (WSJ) he could clear $15 million in gambling profit in a good year.
Vegas sportsbooks confirm that Walters never had a losing year in more than 30 years of handicapping. His main interests being football and basketball.
The Walters Group and the Insider Trading Conviction
While enjoying great success as a sports bettor, Walters expanded his business empire. Encompassing commercial and residential real estate, the Walters Group expanded, operated, and renovated a series of golf clubs across the US, including the Bali Hill Golf Club on the Vegas Strip. Walters wasn't just successful in building golf clubs. He was pretty handy with the clubs himself, winning the AT&T Pebble Beach National Pro-Am in 2008 alongside Swedish pro Freddie Jacobsen.
What began as a venture of just Walters and his wife, Susan, became a business behemoth that employed some 2,000 people.
His glittering sports betting and business career enabled Walters to buy multiple homes, including a multimillion-dollar California mansion and a private airplane worth $20 million. Between 2011 and 2015, he earned an estimated $175 million.
Walters' profile rose even higher after being featured on the TV show, '60 Minutes'.
Walters told the WSJ that his combined business and gambling income could top between $50 million and $60 million in a year. It wasn't all plain sailing though. Federal officials investigated Walters over charges relating to illegal bookmaking. The charges were dropped. The 2008 financial crash cost him a reported $48 million.
Walters' world would be turned upside down, though. In April 2017, he was convicted of 10 criminal counts, including wire fraud, securities fraud, and conspiracy. Prosecutors alleged that Walters profited to the tune of $32 million between 2008 and 2014 after receiving insider information from Thomas Davis, the former company chairman of Dean Foods Co., America's biggest milk processor, and distributor. Davis pleaded guilty and received a two-year prison sentence.
"When it comes to the stock market, Billy Walters is a cheater and a criminal and not a very clever one," said New York Judge Kevin Castel, who described the crimes as "amateurishly simple."
Government prosecutors also alleged that Walters told golf star Phil Mickelson to buy stock in Dean Foods. The $931,738 profits from that transaction were reportedly used to pay gambling debts owed to Walters. Mickelson was not charged but agreed to surrender the profits from the trade.
"Making millions in the stock market with a deck stacked in your favor leads to time in a federal penitentiary," said U.S. Attorney Joon H. Kim. It certainly did. Walters, who was 71 years old at the time, was sentenced to five years in jail. He also paid $44 million in fines, forfeitures, and restitution.
Despite being found guilty, Walters received less than the minimum recommended sentence of eight years in prison. Judge Castel cited the gambler's quieter philanthropic efforts as a sign of the man's character. These included paying for a family holiday for one of his younger employees whose wife was terminally ill and funding a trip to Romania so a colleague could attend his father's funeral.
In October 2020, Walters filed a lawsuit against five federal law enforcement officials, claiming he didn't receive due process. Among those named in the suit was former U.S. Attorney for the Southern District of New York, Preet Bharara. Walters accuses law enforcement of leaking confidential grand jury information to the media and covering up and failing to investigate those leaks.
Walters would go on to serve two-and-a-half years at a federal prison in Pensacola, Florida. The 74-year-old was considered at high risk of Covid 19 and was granted home release in May 2020.
The Pardon from Donald Trump
In January 2021, Walters was granted a pardon by outgoing President Donald Trump. The move received backing from various quarters, including former Majority Leader Harry Reid, former Police Commissioner Bernie Kerik, a host of professional golfers including Butch Harmon, David Feherty, Peter Jacobsen, and former 60 minutes correspondent Lara Logan.
"I am thankful to the President and extremely grateful for the longstanding support of friends and family, especially my wife, Susan," Walters said in a statement to USA TODAY Sports.
I have tried to lead a life marked by concern for others and I hope those qualities, along with the government misconduct that led to my wrongful conviction, convinced the White House to grant me clemency. I also hope this sends a strong message to law enforcement to refrain from illegal misconduct in pursuing their targets. I look forward to vindication as I pursue my civil damages case in federal court.
Billy Walters Center for Second Chances
So, what's next for Billy Walters? The 75-year-old made the headlines again in February 2022 after making a substantial donation to HOPE for Prisoners, a Nevada-based not-for-profit organization that provides former prison inmates with long-term support.
The new HOPE for Prisoners' Vegas facility, Billy Walters Center for Second Chances, offers a variety of services including vocational training, substance abuse and mental health counseling, parole, and family reunification. The aim is the provide support for 450 formerly incarcerated people each year, setting them on a lifetime of success.
"I can tell you first-hand that the prison system is broken and without programs like this, newly released inmates do not have a chance," Walters said.
There are 2 million people in the nation's prisons and jails—a 500% increase over the last 40 years. I am hopeful that, with this new facility, more people and organizations will see the success of this program and emulate it around the country.
The Billy Walters Center for Second Chances will open on the 1st of April 2022.