The Top 10 Most Weird College Majors in the US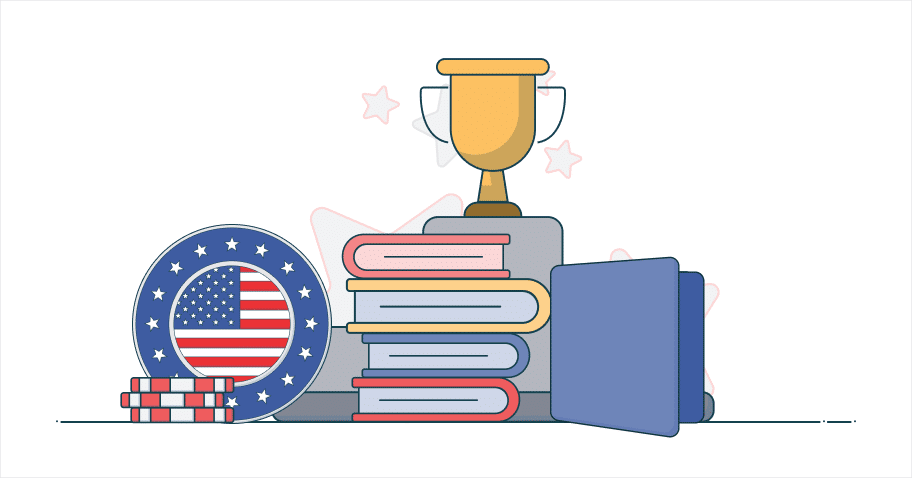 Business, health, and social science are at the top of the tree when it comes to the most common college degrees. What about weird college majors? With thousands of degree programs to choose from at a host of random colleges, there are plenty of opportunities for undergrads and postgrads to choose something a little more niche. Here are 10 of the most unusual college majors from bowling to bagpiping, funerals to fine wine.
1 – Packaging Science
Most things come in some sort of packaging so it makes sense that there should be a degree to make sure it's done properly. Available at Clemson University for more than 20 years, the Packaging Science degree combines elements of design, engineering, science, innovation, research, and business. Blending biology, chemistry, and physics, students can expect to get plenty of practical experience working on package design and graphics, food and health care packaging, and advanced materials. Applicants to this course are expected to have a strong background in math and science. There's also a graduate program for more experienced students. Graduating students regularly go on to work with blue-chip companies like Kraft, Pepsi, Johnson & Johnson, and Mercedes Benz.
2 – Bagpiping
People either love them or hate them but at Carnegie Mellon University you can study all things related to the famous Scottish instrument. The course covers history and usage. You'll also learn the art of playing the pipes, how to get gigs and develop a career using the instrument. You might think that bagpipes only come in handy on festivals like St Andrew's Day and Burns Night. There are plenty of other events where a piper is required, especially given a large number of people in the USA with Scottish ancestry. No Scottish wedding or funeral is complete without a piper. There's no better place to study the bagpipes than Carnegie Mellon University which has had a pipe and drums band since 1939. The college offers an undergraduate program as well as a graduate degree for more experienced musicians.
3 – Mortuary Studies
"Nothing is certain except for death and taxes," so the saying goes. Learn about the business of the former at the University of Minnesota-Twin Cities. Areas covered in this in-depth college major include anatomy and physiology, history, mortuary law, and the business of running a funeral home.
The top-ranked Minnesota Mortuary Studies program is the only one in the country to be attached to a medical school. It awards scholarships worth $50,000 each year. It also has a very high employment record. 96% of graduates have gained work in the industry within three years. Get qualified here and you're never likely to be out of a job for long. Admissions are available in both the Spring and Fall terms.
4 – Surf Science and Technology
If there was a list of sports with the unlikeliest potential for a degree, surfing (or perhaps darts) would be near the top. Cornwall College in England however, offers a program that covers all aspects of surf culture. Expect first-year modules on the physical and geographical influences on surfing, production methods, and materials. In the second and final year, students learn about ecology and management of the coastal environment, the sociology and psychology of surfing, health, fitness, and nutrition, and computer-aided design. There's also a work experience element where students can gain practical knowledge of the surf business. Based in England's beautiful southwest, it sounds like a great way to spend a couple of years. It might be a weird college major but it sounds like a great way to spend a couple of years.
5 – Turfgrass Science
In 2021, 65% of America's favorite pastimes were gardening. Some of the country's most popular sports depend on lush grass for their playing surface. Penn State offers a course in how to produce the perfect grass for all occasions whether it be golf courses, football fields, baseball parks, or immaculately mown home lawns. Areas covered in the course include cultivating different varieties of grass, weed control, and pesticides. You'll also learn how to mow so the stripes are perfectly straight.
As well as first-class classroom and lab learning, applicants will also be given plenty of opportunities to get their hands dirty. An internship forms part of the program. Penn State students get to work at some of the nation's top sporting venues.
The University also offers a 2-year program aimed specifically at golf course management. If you've ever seen the lush, manicured greens and fairways in the Masters' Golf from Augusta, it will be no surprise to learn that the type of turf was developed at Penn State.
Alumni have found jobs at MLB and NFL teams, golf courses, parks, universities, private estates, and many other venues where the grass is found.
6 – Viticulture
We certainly like drinking wine but what about making it? The Viticulture course at Cornell University will guide you every step of the way, from growing grapes to the chemistry of winemaking. Situated in the Finger Valley wine region, there are few better locations from which to really learn the trade. Students get to work with a broad variety of grapes and vinification techniques. There are also opportunities to study abroad and experience different wine regions and countries. Graduates from this viticulture course find work in all areas of the industry from vineyards to restaurant sommeliers.
7 – Bowling Industry
"Let's bowl, let's bowl, let's rock and roll" as they sang in the cult movie musical Grease 2. Students at Vincennes University can learn all about all aspects of the bowling industry. The two-year course covers how to manage lanes and the pinsetter machines as well as running the pro shop and food sanitation. We assume you'll get the chance to hone your playing technique too. If your idea of an ideal night out is trying to hit a perfect tenpin game, this could be the course for you. Weird college majors don't come much more obscure than this one.
8 – Canadian Studies
Jim Carrey. Justin Bieber. William Shatner. Michael J. Fox. Ryan Gosling. Ryan Reynolds. Drake. What do they all have in common? They're all Canadians. Want to learn about our cousins from across the northern border? Johns Hopkins in Washington DC has an undergraduate degree course that covers the culture, history, and politics of our friends in the north. Founded in 1960 by the Canadian-born future Nobel laureate Robert Mundell, the faculty offers a variety of programs including diploma, certificate, and non-degree courses right up to postgrad and doctoral studies. Graduates in this degree find work in a wide variety of fields.
9 – Theme Park Technology
Theme parks are one of the most popular tourist attractions in America and it takes an army of staff to keep them running smoothly. The focus in Theme Park Technology courses is on the electrical, civil, and mechanical engineering required to create theme park rides and keep them running. Very highly skilled it is too. The program at Fullerton College covers a wide range of engineering modules as well as theatre, lighting, and scenery. Sadly, you don't get to dress up like Mickey Mouse or Donald Duck (except on your own time).
Graduates go on to a variety of jobs including equipment engineering technician, facilities manager, maintenance engineer, maintenance mechanic, and ride mechanic. Salaries average at between $30,000 and $65,000.
10 – Foresight
Seeing into the future is the stuff of science fiction. If we could do it, we'd be counting our millions on a beach in the Bahamas after guessing the lotto numbers, rather than writing this weird college majors guide. There are ways to make a more educated guess at what might be coming in the future and its courses like the Foresight degree at Houston University that will point you in the right direction. It's not quite Minority Report but modules on social change and world futures will help you to look at the world in a very different way.
Conclusion – Tons of Weird Majors to Choose From
The world of work these days offers all sorts of weird and wonderful opportunities. Gone are the days of getting a job at 18 and staying there for the next 50 years. The American college system has kept up to speed with the ever-changing job market too. Students now have access to a huge variety of weird college majors. If you've set your heart on something a little out of the ordinary, there will probably be random colleges somewhere in the land offering just what you're looking for.