The Multi-State Internet Gaming Agreement (MSIGA) Guide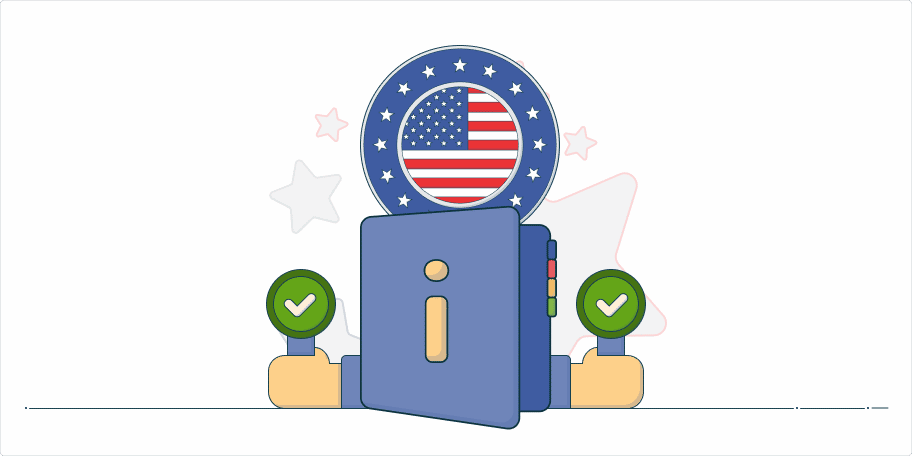 The legality of online poker, online sports betting, and online casino gambling in America is determined on a state-by-state level rather than nationally. Just over half of states allow some form of legal internet gambling, usually in the form of sports betting. The number of states offering legal internet casino and poker games is much smaller. At present, only players in Nevada, Delaware, New Jersey, Pennsylvania, and Michigan can play online poker. One of the great attractions of online poker is the potential for huge fields with prize pools to match. That can be severely limited if only players from in-state can take part. That is where an agreement like the Multi-State Internet Gaming Agreement (MSIGA) comes into play.
Multi-State Internet Gaming Agreement: What is it?
MSIGA is a compact that allows players from multiple states to take part in the same online casino and poker games. This allows online casino operators to boost the size of their player pools and, in turn, offer bigger potential games and prizes. It's similar to the Multi-State Lottery Association, which allows the big lotto draws like Powerball and Mega Millions to operate in multiple states.
Delaware and Nevada were the first two states to sign a gambling pact back in 2014. The agreement not only allows them to share player pools and progressive jackpot prizes but also offers a common regulatory framework.
"This Agreement represents a crucial step in Delaware's and Nevada's efforts to make our online poker offerings more diverse, more competitive, and ultimately more enjoyable," said Jack Markell, the Governor of Delaware at the time.
New Jersey became the third state to legalize internet gaming in 2013. The Garden State later joined Nevada and Delaware and became signatories of MSIGA in 2017.
"Pooling players with Nevada and Delaware will enhance annual revenue growth, attract new consumers, and create opportunities for players and Internet gaming operators," read a statement from New Jersey Governor Chris Christie.
Michigan Joins The MSIGA in 2022
Legal online gaming was launched in Michigan in January 2021. The state became the fourth to sign up to MSIGA in May 2022.
"The Multi-State Internet Gaming Association welcomes Michigan to its ranks, along with its nearly 10 million residents, who can now avail themselves of a full array of interactive gaming among the Association's member states," said Rebecca Satterfield, Manager of the Association and the Internet Gaming Manager for the Delaware Lottery.
With the addition of Michigan, states that have signed up to MSIGA have a combined potential player pool of some 23 million people.
"By joining, Michigan will almost double the potential pool of participants in multistate poker games," said Michigan Gaming Control Board executive director Henry Williams, who confirmed that much of the extra tax revenues would go to support K12 education in the state.
Senator Curtis Hertel, the sponsor of the bill to legalize internet gaming in Michigan added, "Michigan poker players will enjoy more options and will likely play for bigger money when they can compete against players from other states. I am glad we were able to make this possible for Michigan poker players."
With a much-expanded player pool, responsible gambling becomes much more important too. In an interview with PokerFuse, the Michigan Gaming Control Board's Mary Kay Bean outlined details of a $3 million responsible gaming campaign for the 2023 fiscal year. In 2021, the State Services Fund (fees from Detroit casinos), the Internet Gaming Fund and the Internet Sports Betting fund had provided $2 million to the Compulsive Gambling Fund.
PRESS RELEASE: The Multi-State Internet Gaming Association announces the entrance of the State of Michigan as a party to the Multi-State Internet Gaming Agreement. More here: pic.twitter.com/Gw1o70g8rU

— Nevada Gaming Control Board (@NevadaGCB) April 6, 2022
Membership of MSIGA is open to states that offer legal online gambling. "The Association continues to be forward-thinking and welcomes the interest of additional gaming jurisdictions in becoming a party to the Agreement," said Delaware Lottery's Rebecca Satterfield.
That list of potential new members is a small one, though, with just Connecticut, West Virginia, and Pennsylvania having legalized online poker. It might be legal, but with their relatively small populations, Connecticut and West Virginia have so far failed to attract an online poker operator.
It's a different story in Pennsylvania, whose 13 million population makes it a much more attractive proposition for internet gaming operators and regulators. At present, PokerStars, BetMGM, WSOP and BorgataPoker all offer online poker games in PA.
Elizabeth Rementer, press secretary for Pennsylvania Governor Tom Wolf, said that they were keeping a close eye on the impact of MSIGA.
iGaming Revenue Continues to Grow in America
While land-based slots and table games still dominate the US gaming market for casino trends, sports betting and iGaming continue to expand rapidly. The American Gaming Association reported that the $1.21 billion iGaming revenues for Q1 of 2022 were the biggest on record. To put those numbers into perspective, that $1.21 billion figure marks a 53.9% increase on the same period last year and an eye-watering 1,047% increase in Q1 of 2019. As more states sign up to MSIGA, we can expect those numbers to rise still further.
🎰📈 RELEASE: Q1 2022 commercial gaming revenue reached $14.31B—a new industry Q1 record and nearly an all-time quarterly record.

The AGA also released today our annual State of the States report, detailing the industry's recovery in 2021.

Details ➡️ https://t.co/ckQGAX1STX pic.twitter.com/psG2Z8k5mJ

— American Gaming Association (@AmericanGaming) May 11, 2022