The 6 Largest Casino Companies With Over $45M Responsible Gambling Investments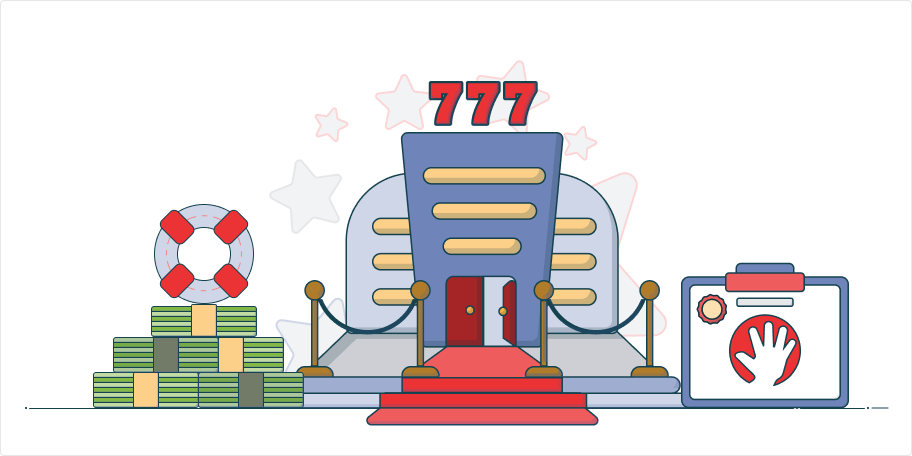 Gambling should be a fun and enjoyable pastime. Responsible gambling is the term used so that it stays that way. So just what is responsible gambling? It is the programs put in place by the largest casino companies so that patrons don't gamble with more money than they can afford to lose.
Jennifer Shatley from the University of Las Vegas, explains, "Responsible gambling programs are really about prevention. They are intended for gambling operators' entire customer base because the goal is to stop problem gambling behaviors from developing in the first place."
That means taking regular breaks, gambling with funds you can afford to lose, and setting time limits. Don't use gambling as a main source of income either.
It's all well and good for individuals to take control of their gambling. What can gambling companies do to encourage responsible gambling? The American Gaming Association has a Code of Conduct that promotes responsible gaming. The Code covers advertising, alcohol, and measures to prevent underage and problem gambling. It also includes information on how patrons can get help if they think their gambling is becoming problematic.
America's largest casino companies are signatories to the AGA Code of Conduct and have policies in place to encourage responsible gambling. Just what measures have these casino giants taken, though?
The research team at US online casinos has examined the responsible gaming policies of the world's largest casino companies by market cap. Are they investing enough in responsible gambling? Is that investment working?
Las Vegas Sands
The Las Vegas Sands is one of the largest casino companies in America. The owners of the Venetian Resort in Vegas donated $300,000 to the International Center for Responsible Gambling (ICRG) in February 2022. Operating for more than a quarter of a century, the ICRG provides research and evidence-based education programs for problem gamblers and their families.
Sands' previous funding enabled the ICRG to research training counselors to identify clients with gambling problems and offer support. Funding from Sands also enabled ICRG to release a website to reduce problem gambling among college students. ICRG also produced "Talking to Children about Gambling," a research guide aimed at reducing youth gambling.
The Sands, which also has casino properties in Macau and Singapore as well as Las Vegas, has recently contributed to a variety of causes, including a leadership training program for Latino students in Las Vegas. The $150,000 initiative will help provide scholarships for 38 students.
The casino giant also gained recognition in S&P's Global Sustainability Yearbook 2022, receiving a silver class award. The Sands was the only US-based casino company to be honored using S&P's corporate sustainability assessment.
Las Vegas Sands has also been a regular contributor to the Nevada Partnership for Homeless Youth (NPHY) which aims to tackle homelessness among young people. The company also provided more than 2 million pieces of PPE equipment during the Covid pandemic.
Flutter
You might not recognize the name Flutter Entertainment, but it's the group behind some of the largest casino companies in the world including Paddy Power, FanDuel, PokerStars, and many more.
Based in Dublin, Ireland, and listed on the London Stock Exchange, Flutter announced details of an enhanced safer gambling strategy in February 2022. The program is based on five key pillars – Discover, Educate, Empower, Understand and Support. As part of the program, the group has introduced its Affordability Triple Step, which includes vulnerability checks, enhanced customer activity monitoring, and deposit limits for customers under 25.
Flutter has also announced details of its first sustainability strategy known as the Positive Impact Plan.
"During 2021 we further enhanced our safer gambling measures across the Group, investing over £45 million to support and promote safe play across our global operations. Continuing to show leadership in safer gambling is critical for the sustainability of our business and I believe that the goals we are setting out today as part of our new Play Well strategy will materially enhance our global customer protections and serve as a framework for the wider industry."
The company has also donated £150,000 to the charity Missing Persons. The charity helped locate 700 people in the UK in 2020 who had been reported missing.
MGM Resorts International
The owner and operator of more than 20 resorts and casinos, including Aria, Bellagio, The Mirage, and of course, the MGM Grand, MGM Resorts International is one of the world's largest casino companies.
MGM International donated $250,000 to the International Center for Responsible Gaming (ICRG) in February 2022.
"Gaming operators share an obligation to maintain high standards that contribute to the well-being of our industry," said MGM Resorts CEO & President Bill Hornbuckle.
"We believe the ICRG's research will complement our commitment to GameSense, guide the advancement of responsible gaming, and help us improve the ways we engage with our guests to promote healthy play. As sports betting and iGaming become more widely accessible, it's important that we strengthen our commitment to providing a safe experience for everyone, whether they're playing at one of our casino resorts or through one of our apps."
Launched in 2017, MGM's GameSense program "focuses on positive, transparent, and proactive conversations with players about how to gamble responsibly."
MGM has also been involved in sustainability initiatives. The company launched a solar energy program in 2021, which provides 90% of the daytime energy to its 13 Vegas properties. The company aims to be using 100% renewable electricity in the US by 2030.
DraftKings
A relative newcomer to the industry, DraftKings has become one of the biggest brands in the American gaming world. What started as a fantasy sports platform has become a NASDAQ-listed sports betting behemoth.
In 2020, the Boston-based company appointed Christine Thurmond as Director of Responsible Gaming. A former senior business contributor at the Massachusetts Council on Compulsive Gambling and with 20 years experience at the Harvard Medical School, Thurmond has responsibility for the gaming tools, resources, and services patrons need to play responsibly.
"Our goal in hiring a Director of Responsible Gaming was to find an established expert with a deep knowledge of the issues and a track record of pushing our industry forward and that's Chrissy," said Tim Dent, DraftKings Chief Compliance Officer. "We are committed to being a leader in responsible gaming and, given our foundation as a tech company, we think Chrissy can help DraftKings take an innovative approach to this critical issue."
In January 2022, DraftKings announced details of a $1.5 million responsible gaming initiative alongside 35 state councils. The company has also partnered with the Kindbridge Research Institute in a new program studying veterans and problem gambling.
DraftKings also has responsible gaming partnerships with the Addiction Division at the Cambridge Health Alliance, and the International Center for Responsible Gaming.
Entain
Entain is the parent company of casino and sports betting brands, including BetMGM, Party Poker, Party Casino, Ladbrokes, and Coral, among others. As you'd expect from one of the world's largest casino companies, Entain has an extensive responsible gambling strategy.
In association with the AGA, Entain launched its Have A Plan: Bet Responsibly campaign in 2021. The program included the release of a particular app that educates players on responsible sports betting. A new, upgraded version of the app was released earlier this year.
"We are working hard to better understand the nature of the problem, and have made a 10-fold increase in our voluntary donations to the research, education, and treatment of problem gambling," said Entain CEO Kenneth Alexander.
Aristocrat Gaming
Australian-based Aristocrat Gaming is one of the world's largest producers of slot machines. In March 2022, Aristocrat announced details of a $300,000 donation to support problem gambling councils throughout the USA.
"Aristocrat strongly supports the rigorous regulation of gambling products, and the need for clear standards in the case of mobile games. As a leader across these industries, we embrace our responsibilities by designing products responsibly and in complying with all relevant rules and regulations," reads the company's Responsible Gameplay policy.
"We also support research and lead in the development of practice standards, in consultation with our stakeholders. Aristocrat's approach is based on three pillars we summarise as comply, empower and improve."
Aristocrat has also invested in programs aimed at combating modern slavery, supporting high school students, and raising awareness about breast cancer.
Conclusion: Responsible Gambling is a Priority for Most of The Largest Casino Companies Worldwide
In a regulated gambling system like the US, customer safety is extremely important. That's why responsible gaming has become such an important issue for the largest casino companies. They continue to invest hundreds of thousands of dollars in programs to make games safer and more enjoyable. As the American online gaming market continues to expand, robust and effective responsible gaming policies will become ever more important. If you'd like to know more about how we approach this issue, go to our responsible gambling page or read our interview with Reginald Terry, a Michigan therapist specializing in gambling addictions.