Do safer gambling actions decrease online casinos' profit?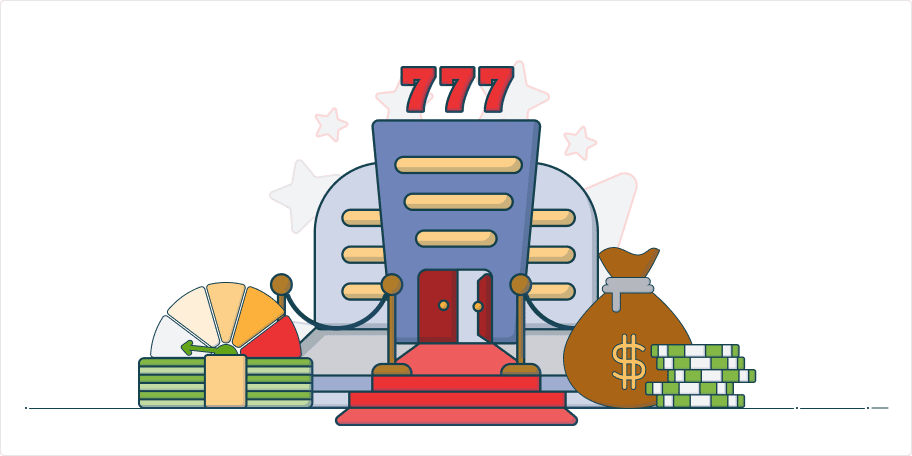 According to the National Center for Responsible Gambling (NCRG), "Approximately 1 percent of the adult population in the United States has a severe gambling problem." The issue appears even more acute with young adults with the NCRG reporting that "6 to 9 percent of young people and young adults experience problems related to gambling." There's plenty of talk from the casino industry about creating a safer gambling environment for customers. Are gaming companies prepared to put their money where their mouth is if safe online gambling sites mean lower profits?
Safe Online Gambling Sites are a Must
For most people, gambling is an enjoyable form of entertainment that can liven up a trip to a casino or a sporting event. For a small minority, it can be highly problematic pursuit that leads to addiction. A range of measures have been put in place by the casino industry to try and prevent problem gambling. These measures include self-exclusion programs, advertising restrictions, time limits, financial and credit restrictions among others.
Trustworthy online casinos don't want to run into trouble with regulators and licensing bodies by profiting from problem gamblers. The bad publicity that comes with problem gamblers is something they also want to avoid. A company might potentially rake in more profit without safer gambling measures, but the potential consequences can be severe.
The Kindred Group is one casino operator that recognizes this. Its reported share of revenue from harmful gambling decreased to 3.3% in the first quarter of 2022.
"Our team has specifically focused on optimising our manual interventions further, resulting in a higher percentage of customers showing healthier gambling behaviour after they have been detected and contacted by our responsible gambling team," said Henrik Tjärnström, CEO of Kindred Group.
DraftKings also announced details of a $1.575 million package for 35 State Problem Gambling Councils earlier this year.
"I have seen first-hand how these organizations are a tremendous resource for individuals and families and serve as a critical stakeholder and partner for gaming operators," said DraftKings' Christine Thurmond, Director, Responsible Gaming.
"DraftKings is committed to advancing responsible gaming in collaboration with state councils across the U.S. Our hope is that this funding will give councils that extra support needed to fund priority areas, expand services, or hire additional staff; whatever is most needed, we want to help financially."
Similarly, casino giant Bally's Corporation has donated $600,000 to the International Center for Responsible Gaming. The funds will be used to 'fund scientific research tailored towards learning more about how young adults gamble and what sort of tools might assist those developing disorders or addictions'.
"Bally's is committed to this work, and we look forward to working with the ICRG on cutting-edge scientific research on gambling among young adults and the usage and effectiveness of responsible gambling tools," said Robeson Reeves, president of Bally's Interactive.
Trustworthy Online Casino Companies Impact 'Normal' Gamblers
Responsible gambling policies at legit US online casinos don't just impact on problem gamblers. They can help prevent 'normal' gamblers from becoming problem gamblers. Transparent bonuses, spending restrictions and time limits can all be a big help for 'normal' players.
How to Find a Trustworthy Online Casino
Licensed and regulated online casinos offer the best levels of player safety in the US. These sites must offer minimum levels of safer gambling protection and are often much higher than that. What steps can you take to find a legit US online casino? Check that the casino has been regulated by the appropriate state licensing authorities. Make sure it has the right levels of encryption software to ensure funds are safe and secure. Look to see that the online casino's random number generator software has been externally verified as being fair. All legit US online casinos tick all these boxes.
Read up on review sites to make sure that withdrawals are processed quickly and efficiently. Find out about the ownership group behind an online casino too. If they're partnered with a large and well-known brick and mortar casino brand, it's usually a good sign. There's plenty of information available to find safe online gambling sites.
The Importance of Responsible Gambling for Casinos and Players
We all want gambling to be an enjoyable pastime. The online casino industry has a responsibility to look after players by creating safe online gambling sites.
Players have a responsibility too. Always be aware of your gambling habits. If you feel that what was once a fun way to spend a few hours has become problematic, take action as soon as you can. Trustworthy online casinos have tools which can help you get your action under control.
Here at USCasinos.com we have a dedicated section relating to responsible gambling. You'll find plenty of useful tips and information on what actions you can take to prevent gambling addiction. There are also details about where you can find help in a variety of states.