MIT Blackjack: Where Are Bill Kaplan and Semyon Dukach Now?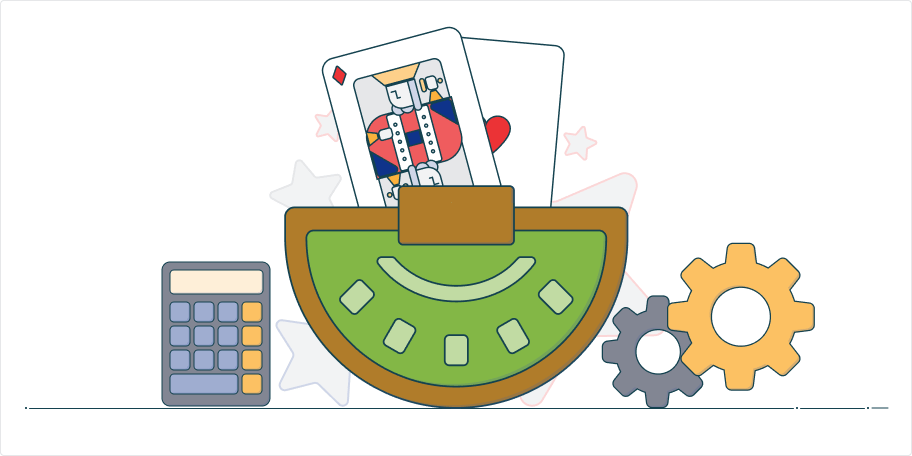 It's one of the greatest David versus Goliath stories in the history of gambling. A team of tech heads from the Massachusetts Institute of Technology (MIT) took on the might of the world's biggest casinos and won. Using sophisticated card-counting techniques, the students managed to bag millions of dollars at the blackjack tables from the late 1970s through to the 1990s. Central to the action was Harvard Business grad Bill Kaplan and Russian émigré Semyon Dukach, who were key members of the MIT team during its heyday. By the time the crew called it a day, they had scooped an estimated $57 million.
The tale of the MIT team was immortalized in print in Ben Mezrich's best-selling books 'Bringing Down the House' and 'Breaking Vegas' and on-screen in the hit movie '21'.
It's more than 20 years since the Kaplan, Dukach and the rest of the MIT crew worked their card-counting magic. Where are they now? USCasinos.com has attempted to find out.
Bill Kaplan, Founder of the MIT Blackjack Team and CEO of FreshAddress
The brains behind the MIT blackjack team was Bill Kaplan. After graduating from Harvard (he didn't actually attend MIT), Kaplan was due to go to Harvard Business School but deferred for a year and moved to Vegas so he could take the first shot at beating blackjack.
A successful first shot it was too. The initial team was wound up, but a chance encounter with some blackjack-playing MIT students in a Chinese restaurant led to the creation of another. This expanded lineup took on the casinos throughout America and beyond, enjoying great success using the card counting method, raking in millions of dollars.
What had started as a sideline had become such a massive enterprise that Kaplan eventually called it quits?
"This was supposed to be a second job, but it had gotten huge," Kaplan told Inc Magazine. "We were getting calls from players at 2 in the morning: 'I've just been kicked out of a casino. What do I do?"
In 1993, the former professional squash player cashed in his chips and focused his energies on a real estate business rather than blackjack.
Bill Kaplan's Linden Properties would build a portfolio of retail and office space worth approximately $100 million. Tenants included a host of blue-chip companies and organizations, including Bank of America, Pizza Hut, Dunkin Donuts, Subway, and even MIT.
He later joined FreshAddress, a tech company that 'helps businesses clean, protect, and grow their email lists.'
While blackjack is no longer a part of Kaplan's life, the game has had a huge influence on his business career, especially when it comes to risk and reward.
Speaking to Inc Magazine, Kaplan said that his goal in business, like in blackjack, is to "rejigger the risk-reward equation such that you can lower the risk for yourself while the market-determined reward remains the same."
Extensive data analysis is central to Kaplan's business success, just like at the blackjack tables.
"Everyone is constantly watching everything and catching errors or finding ways to maximize revenue or minimize costs. Knowledge is power. The more people on the team that have the knowledge, the more powerful the team.", Bill Kaplan said.
In blackjack, as in business, go for it when the odds are stacked in your favor.
Semyon Dukach, Player at the MIT Blackjack Team and Co-Founder of One Way Ventures
Semyon Dukach is a textbook example of the American dream made good. Arriving as a refugee from the Soviet Union at the age of 11, Dukach would complete undergrad and graduate degrees in computer science at Columbia and MIT.
While at MIT, Dukach was recruited for the blackjack team and became an integral part of the lineup, eventually branching off to create his crew known as 'The Amphibians'.
Speaking in 2014 to Forbes magazine, Dukach explained the attraction. "I got really excited by the idea that you could travel the world, beat the system, join a team, us against them, do something that's considered impossible and make lots of money."
And make money he did, pocketing an estimated $1 million by the time he retired from the game.
Like Kaplan, Dukach has gone on to enjoy a successful business career post-blackjack, primarily as an angel investor. After graduating from MIT, Dukach created software provider Fast Engines and an ad display firm, Vert. He has since invested in more than 100 companies, including startups Quanergy, SMTP.com, and Wanderu.
In 2014, the Moscow-born investor became the managing director of TechStars Boston before going on to co-found One Way Ventures, a Massachusetts-based venture capital fund, three years later. What makes the company stand out from many similar firms is that it emphasizes businesses founded by immigrants.
Dukach noticed that immigrant-founded businesses were among the best performers in his investment portfolio. Immigrants create 24% of tech startups and have been behind 55% of America's billion-dollar startups. Those are high numbers considering immigrants make up just 14% of the American population.
Among the firms that Dukach has invested in are Brex, Momentus Space, and Chipper Cash.
The investor doesn't just think this is beneficial financially. It's also good for the country. He told Forbes magazine, "I believe that greater immigration – and greater acceptance of immigration socially – improves the world."
Speaking to Forbes, he had this advice for entrepreneurs looking for success, "Don't worry about how much money you'll make. You'll do fine if you just try to do something for somebody. Have a customer in mind, talk to those potential customers—understand who you're doing it for. Because ultimately it's about caring about other people—empathy is what really drives entrepreneurship."
But that's not all
The MIT blackjack team wasn't just a springboard for startup success. Members of the team have enjoyed notable careers in a variety of areas. Take JP Massar, for example. The man who ran the MIT team alongside Bill Kaplan is now a community activist in California, promoting progressive causes in the Bay Area.
After retiring from the MIT team, Mike Aponte returned to the casino tables a few years later, becoming the first winner of the World Series of Blackjack Championship. He later got involved in education, teaching math to high school students and creating an after-school program that helps young people reach higher education. If you want to know the secrets of card counting, Aponte is your man. He runs coaching clinics on how to master blackjack, both in-person and online.
David Irvine went on to create an engineering consultancy called SBR Technologies after exiting the MIT blackjack crew. He later joined the Virginia-based defense, intelligence, security, and infrastructure engineering firm Parson Corporation and is now a Senior Vice President at Stantec, a global design consultancy.
Books and Films
The fantastic tale of the MIT blackjack team was retold (which plenty of artistic licenses) in 2008 with the release of the movie '21'. It didn't dazzle the critics (the film has a Rotten Tomatoes rating of just 36%), but it proved a smash hit with filmgoers, raking in $144 million at the box office.
It's not for everyone, but if you like a rag to riches story where the underdogs take on the big boys and come out on top, then it's well worth a watch. For more top film recommendations, check out our list of top Netflix Thanksgiving movies.
The exploits of the MIT blackjack team first gained a wider audience with the publication in 2003 of 'Bringing Down the House' by Ben Mezrich. Like the film, the portrayal in the book gives a good idea of the excitement of the time. Mezrich followed this up in 'Busting Vegas', which focused on a spinoff team from the original MIT crew.
For more top reading, be sure to check out our guide to the top gambling books.