The 7 Best Gambling Books for your Wishlist in 2022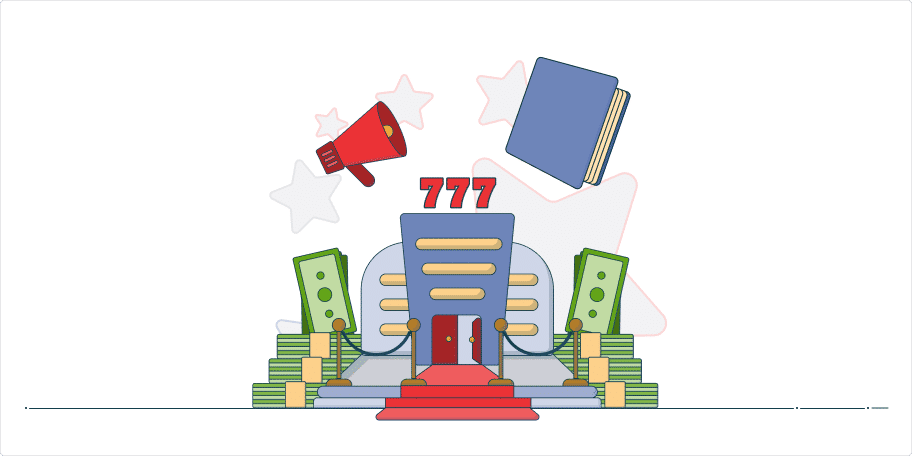 Alongside giving up booze and getting fit, reading more books is one of the most popular new year's resolutions. If you like those that come with larger-than-life characters and outlandish stories, you won't find a better subject than gambling books. You might even learn a thing or two too.
We've scanned the virtual shelves at GoodReads.com and found the seven top-rated gambling books that you'll definitely want to add to your wish list in 2022.
Fortune's Formula: The Untold Story of the Scientific Betting System That Beat the Casinos and Wall Street
'The house always wins' so the saying goes. That's true in most cases but certainly not all. 'Fortune's Formula' tells the story of mathematician Claude Shannon and Edward O. Thorp, who took casinos for hundreds of thousands of dollars back in the 1950s using information science.
The so-called 'Kelly Formula' was created in association with another mathematician, John L. Kelly, described as 'a Texas-born, gun-toting physicist'. It proved hugely successful at racetracks and trading floors as well as blackjack tables and was the basis for Thorp's successful Princeton-Newport Partners hedge fund.
Part maths book, part economics primer, part great gambling book yarn, what could be a complicated story, is simply and entertainingly told by William Poundstone.
Published in 2006, Fortune's Formula has a Good Reads rating of 4.19 out of 5. It's currently out of print, but you can buy used paperback copies from Amazon.com for $25.10 or read it on your Kindle for $12.99.
The Biggest Bluff: How I Learned to Pay Attention, Master Myself, and Win by Maria Konnikova (2020)
Can a complete novice get good enough to go toe-to-toe with the world's best poker players in the space of a year? That's the premise of the highly entertaining 'The Biggest Bluff'. Konnikova also wrote 'Mastermind: How to Think Like Sherlock Holmes', has a Ph.D. in psychology, and managed to enlist the help of Poker Hall of Fame member and all-around good guy Erik Seidel to the cause.
If you're looking for a book that will teach you the intricacies of poker strategies, this isn't it. Instead, you'll find plenty about human behavior, psychology, and the process of learning a new and totally alien skill.
'Less certainty, more enquiry' became a mantra for Konnikova on and off the poker table. It served her especially well on the felt, progressing from microstakes games to tangling with the game's top tournament professionals.
Published in 2020, this New York Times Notable Book proved a smash hit with readers and critics alike. It has a Good Reads rating of 4.09 out of 5 and is available at Amazon.com in paperback from $13.30 and on Kindle at $12.99.

Bringing Down the House: The Inside Story of Six M.I.T. Students Who Took Vegas for Millions by Ben Mezrich (2002)
Casinos don't like losing, especially when they think the winners have been counting cards at the blackjack tables. It can be a risky business for card counters trying to hide their tracks from the all-seeing eyes of casino security. The rewards can be enormous, though.
There's action aplenty in this pacy account of how a team of card-counting MIT students went into battle with some of the world's biggest casinos and won.
This gambling book went on to spend over a year on the New York Times bestseller list and sold over 2 million copies worldwide. It was also adapted into a hit movie, '21'.
Author Ben Mezrich also wrote 'The Accidental Billionaires: The Founding of Facebook, a Tale of Sex, Money, Genius, and Betrayal', which was the inspiration for the Oscar-winning movie The Social Network.
'Bringing Down the House' has a Good Reads score of 3.91 out of 5. It's available on Amazon.com in paperback at $5.99 and on Kindle at $11.27.
The Music of Chance by Paul Auster (1990)
The first work of fiction on our list is 'The Music of Chance' by Paul Auster. Best known for 'The New York Trilogy', this short novel (just 228 pages) packs a heavyweight punch.
The story centers on Jim Nashe. Following his father's death, Nashe uses the inheritance to take in an American road trip. With his funds running low, Nashe picks up a mysterious hitchhiking gambler, and the pair are drawn into a dangerous game of high stakes with a pair of reclusive millionaires.
Would you be prepared to risk everything on the turn of a card?
We're in classic Auster territory in 'The Music of Chance', which combines page-turning storytelling with meditations on fortune, fate, and love.
Published in 1991, 'The Music of Chance' was a finalist for the PEN/Faulkner Award. It was later turned into a movie starring James Spader and Many Patinkin.
The gambling book has a Good Reads score of 3.91 out of 5 and is available from Amazon on Kindle at $7.99 and in paperback at $16.
The Gambler by Fyodor Dostoevsky, Constance Garnett (Translator), Fyodor Dostoevsky (1866)
This short novella centers on Alexey Ivanovitch, a tutor working for the family of a Russian general who descends into a spiral of gambling, loss, and addiction.
Dostoevsky himself was no stranger to the temptations of the roulette wheel, at one stage forced to beg for money from his brother Mikhail following a particularly brutal losing run. He completed 'The Gambler' to pay off a gambling debt.
It might have been written almost 150 years ago, but there are few better portraits of the psychology of the compulsive gambler than this Russian classic.
'The Gambler' has a Good Reads rating of 3.90 out of 5. This version is available at Amazon.com on Kindle for $7.43 and in paperback at $4.
Molly's Game: From Hollywood's Elite to Wall Street's Billionaire Boys Club, My High-Stakes Adventure in the World of Underground Poker by Molly Bloom (2014)
How did a woman from small-town Colorado end up running some of the most exclusive underground poker games in the world, making a fortune as she did so?
That's the tale behind Molly's Game which features cameos from superstar athletes, big beasts from Wall Street, and Hollywood A-listers, including Ben Affleck and Leonardo DiCaprio. Readers are taken behind the curtain into a high-stakes world of luxury, glamour, and intrigue with more than a whiff of danger courtesy of mobsters who take a relatively too close for comfort interest in Molly's work. Her biggest threat would be closer to home, from the FBI.
This rags to riches and back again story was turned into a hit 2017 movie directed by Aaron Sorkin and starring Jessica Chastain as Bloom.
Molly's Game has a Good Reads rating of 3.80 out of 5. It's available to buy from Amazon in paperback at $14.95 and on Kindle at $11.99.
Billion Dollar Fantasy: The High-Stakes Game Between FanDuel and DraftKings That Upended Sports in America by Albert Chen (2019)
Millions of players across America spice up their NFL Sunday action by playing fantasy sports. In this engaging study, Sports Illustrated reporter Albert Chen documents the battle between Draft Kings and Fan Duel for market domination.
Featuring a cast of unlikely characters, a million miles from what you might expect from start-up tech companies, it gives readers an insider's view of this billion-dollar industry.
The rivalry between these business behemoths might not yet be in Yankees / Red Sox or Steelers / Ravens territory, but it still makes for a compelling story. If you like books about business, 'Billion Dollar Fantasy' will be the one for you.
'Billion Dollar Fantasy' was published in 2019 and has a Good Reads score of 3.67 out of 5. It's available in paperback and Kindle versions from Amazon, priced at $23.16 and $14.99, respectively.
In conclusion
The world of gambling continues to provide a rich source of inspiration for authors. Our selection takes in genius mathematicians bringing science onto the casino floor and savant card counters with nerves of steel.
You can get a peek behind the curtain into the glamorous but dangerous world of high-stakes poker games, big-time tournament poker, must-move poker guides, and the boardrooms of billion-dollar businesses.
Greater truths are often found in novels, and 'The Music of Chance' and 'The Gambler' don't disappoint.
Whatever aspect of the gambling world you're interested in, one of the books on the list should fit the bill for your next must-read book.