A guide on the importance of KYC in online casinos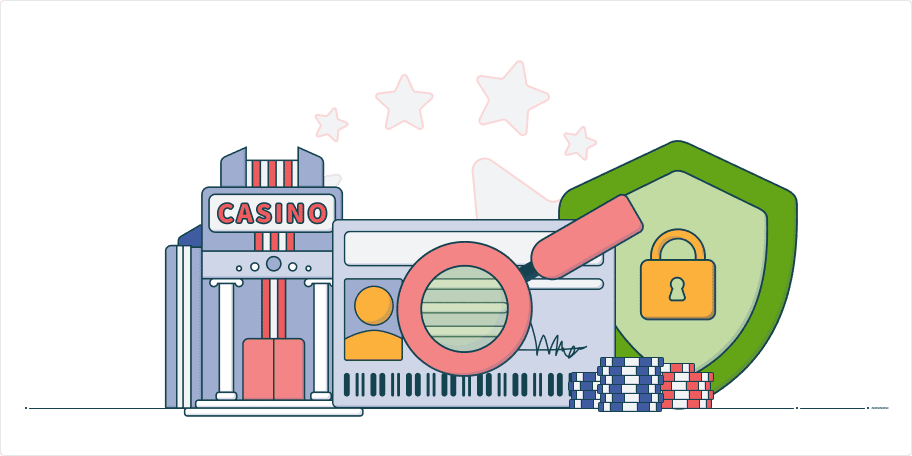 Online gambling has exploded in popularity in America since being legalized in a number of states. With the expanding online gaming market being worth billions of dollars, it's hugely important for online casinos, sportsbooks and of course, the players themselves to be sure that games are above board, and that customer funds and identities remain safe and secure. It's here that Know Your Customer (KYC), regulations come into play. Combined with anti-money laundering (AML) measures, they aim to prevent financial criminals and fraudsters from scamming customers and casinos as well as preventing problem and underage gambling.
Legal online casinos and gaming companies must comply with KYC online regulations. If you want to play using real money at a legal US casino, you'll be required to confirm your identity. In this blog, we'll take a closer look at just how the process works.
How does KYC Online Work in America?
The American Gaming Association requires all players who want to set up a real-money online gambling account to provide personal details including name, proof of address, date of birth as well as a social security number and government approved identification. If you don't provide all the information required it will be a case of "thanks, but no thanks" from the online casino.
KYC Online Helps Maintain Casino Security and Protects Consumers
One of the key planks of the KYC regulations is to prevent criminal money laundering. It's estimated that some $300 billion dollars is laundered in the US each year and online casinos are a prime target for the fraudsters. By carrying out exhaustive KYC procedures, online casinos can prevent criminals from illegally using their platforms to launder illicit cash. This protects not only the casino but also the genuine players at the casino who might otherwise be inadvertently helping criminals washing their dirty money.
The KYC online process also aims to stop underage customers from accessing online casino content. Regulated online casinos in the US must also abide by responsible gambling regulations. This means weeding out problem gamblers who are wagering more than they can afford. At Caesars Casino for example, it's possible to set wagering limits and even self-exclude if a gambling habit gets out of hand.
Making sure a customer is who they say he/she is the central plank of KYC. Casinos can be fined hundreds of thousands of dollars if they are discovered to have allowed underage players. This protects players too. According to the PewTrusts, "About 5% of all young people between 11 and 17 meet at least one of the criteria for a gambling problem." KYC prevents this potentially vulnerable demographic from gaining access to real money gaming.
How a customer's identity is verified
As we've already seen, players are required to provide government approved ID such as a driver's license or passport to confirm their identity. Online casino security will then cross-reference these details against databases to make sure that the individual hasn't been flagged. This could be as a problem gambler, someone one a self-exclusion list or individuals who are banned from playing at online casinos. This can include brick-and-mortar casino staff or even athletes who takes part in sports where gambling is outlawed.
How a customer's location is verified
As online gambling has been legalized in the US on a state-by-state basis, it's crucial for operators to known where the customer is located. They do this using geolocation and IP technology. VPNs have made it easier to circumvent these rules so operators may request extra information like current utility bills to confirm that a player is based where they say they are.
How a customer's source of funds is verified
To prevent money laundering casinos must confirm the user's source of funds. They may request recent pay slips, bank, dividend or pension statements. Unusually high sums going in or out of accounts are usually flagged and investigated by casinos.
How does the KYC in America Compare to Elsewhere?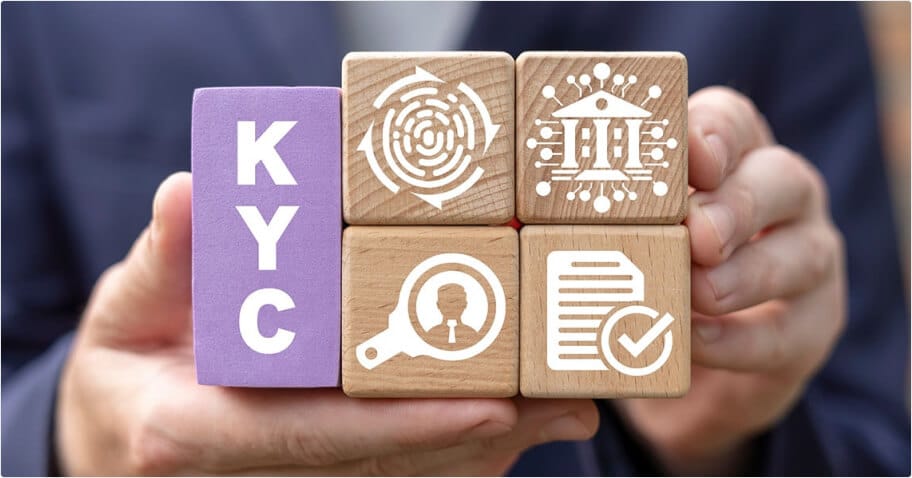 The strict KYC program in the UK is similar to the USA in that it aims to prevent money laundering, problem and underage gambling. Controversial legislation has also been proposed which could introduce even stricter affordability checks for gamblers.
The KYC procedure isn't quite as stringent in the European Union as in the US and UK. There's a strong focus to anti-money laundering though as part of the EU's regulatory regime.
Conclusion
KYC isn't a panacea that prevents all the potential problems associated with online gambling. There will always be people willing to break the rules whether that be money laundering or problem gambling. Players have raised concerns regarding privacy, especially if there's hack of a gaming website. The KYC online process is not perfect but offers a good first layer of protection for both casinos and players.
Players may be tempted to try unregulated online casinos where rules and regulations aren't as tight. Our simple advice would be don't. Always play with a licensed and regulated US casino or sportsbook. This means that the operator must abide by minimum standards of player protection.
If you're looking for somewhere new to play, be sure to check out the USCasinos guide to regulated and licensed US online casinos.