A closer look at old Vegas casinos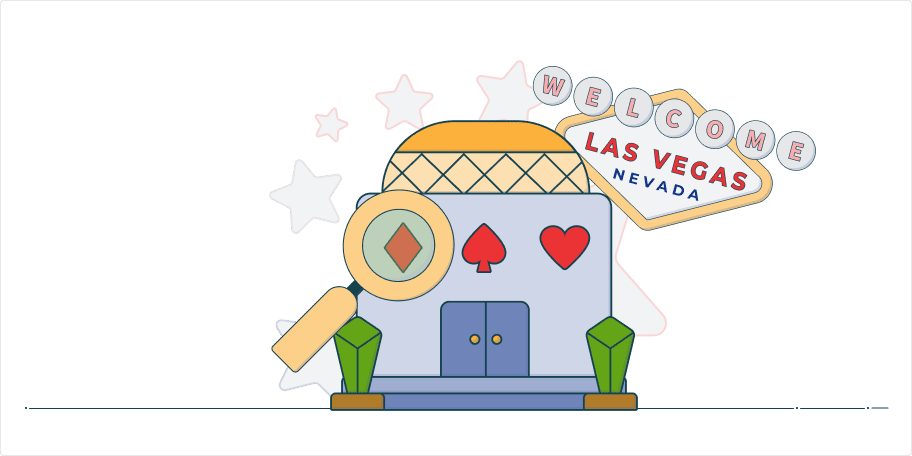 Casinos have been central to the Las Vegas experience since the Golden Gate Casino opened its doors way back in 1906. They exploded in popularity in the 1960s, but it's not always been plain sailing for casino operators. Faced with a tough economic climate, Vegas in the 80s was under pressure. Bold moves from some of the industry's best entrepreneurs brought the casinos back from the brink and steered them to a hugely profitable future.
In this blog post we'll look back at Las Vegas in the 80s, see how old Vegas casinos adapted, survived and prospered and what challenges are in store for today's properties, especially the threat posed by the rise of online gambling.
Las Vegas in the 80s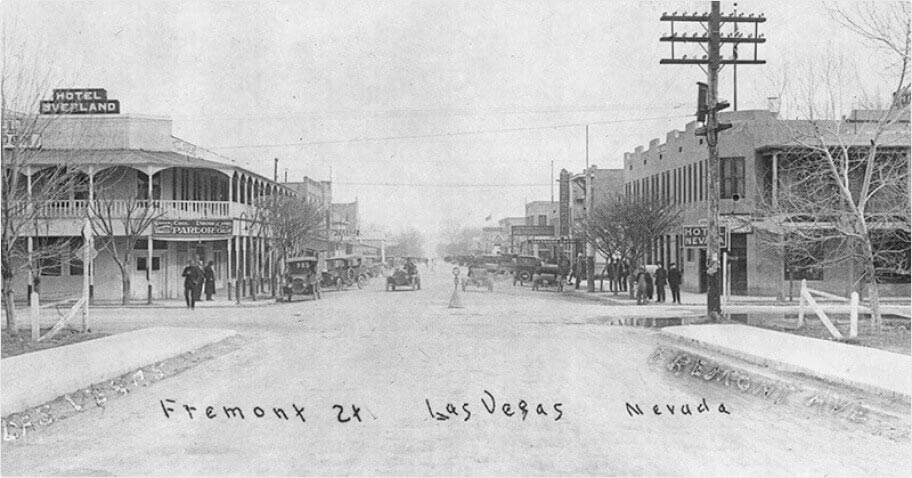 The 80s were challenging times for old Vegas casinos. Combine a recession-hit economy, blighted by high inflation and unemployment, tragedies like the MGM fire where 85 people were killed, and the expanding threat from the legal casinos of Atlantic City and Vegas looked to be in trouble. Revenues and visitor numbers were flat. Something had to change. And it did.
Innovative casino operators like Steve Wynn and William Pennington and William Bell focused on catering to a new sort of clientele. The classic gambler in old Vegas casinos had been the single male. A potentially lucrative customer no doubt but what about all the other demographics – how could casinos make the experience more alluring for women and families while the hardcore gambler was wagering away?
Target New Customers
Old Vegas casinos were never as fussy as their European counterparts when it came to dress codes. With the exception of James Bond in 'Diamonds are Forever', tuxedos were rarely spotted in Vegas venues. That emphasis on creating a relaxed, egalitarian environment continued in Las Vegas in the 1980s. New venues were aimed at the 'average American' rather than just rich high rolling gamblers.
That meant cheap, functional rooms, plenty of places to eat and drink and a wealth of entertainment options in addition to gambling.
A More Enticing Atmosphere
Visitors to casinos would find plenty that's similar in today's mega resorts. For starters, the ample opportunities to gamble on a huge variety of games. Some things would be unrecognizable though.
For starters, smoking was legal everywhere in casinos in the 1980s. Now, only designated parts of certain venues allow smoking. The smoking ban wasn't popular with everyone, but it's certainly had a big effect on the air quality in today's casinos. Something appreciated by countless casinos workers as well as customers.
The interior design of casinos has also changed much over the past few decades, especially in the big, family-focused resort casinos.
The casino industry is hugely competitive, and properties are constantly battling to come up with the biggest, flashiest, most popular attractions. It's all a far cry from the grittier casino environments of days gone by.
Slots Galore
A visitor from the past would be able to step in and play a game of Texas hold'em, roulette or blackjack with no trouble at all. The rules have stayed the same in all these games. One area where things have changed is the world of slots. The new, high-def, games are packed with luscious visuals, immersive sound and loads of features. They're a far cry from the simple one-armed bandits that used to dominate old Vegas casinos. They can pack a mighty payout punch too with the big progressive slots delivering multi-million dollar jackpots.
What's next for Vegas Casinos?
Old Vegas casinos have faced problems in the past and come out on top. It looks like they have survived the disruption caused by covid 19 restrictions and come out the other side. Total gaming revenues reached a record $29.2 billion in the first half of 2022 according to the American Gaming Association.
The latest challenge on the horizon for Vegas casinos is the rise of online gambling. Since being legalized in six American states, online gambling has grown in popularity, attracting revenues of $2.42 billion in the first six months of this year.
Technology means that players can enjoy their favorite casino games from the comfort of their own home. There are even live dealer games which mimic the live casino environment. The growth of augmented reality, virtual reality, smart TV apps and the metaverse could pose even more challenges to the established casino order.
The old Vegas casinos have faced down many challengers in the past. With deep pockets and innovative leadership, expect them to do so again in the future.