The 5 Biggest Casino Cheaters In The Industry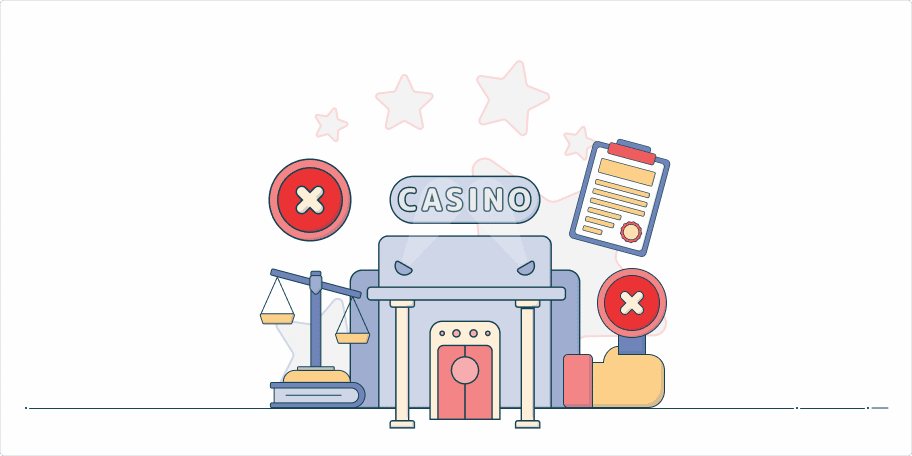 Millions of people head to American casinos every year to try and land a fortune. Not all of them try and do it legitimately though. There are always a few casino cheaters who attempt to bend or even break the rules to try and grab an advantage. Here are five of the biggest scandals to hit the casino industry including some of the worst examples of cheating in gambling.
Tommy Glen Carmichael, the powerful casino slot machine hacker
Tommy Glen Carmichael was an ace at fixing televisions. Why not try and 'improve' a slot machine too? The Tulsa-born technician created a variety of devices to scoop thousands of dollars a day from casinos across America and in the process, became one of the country's most infamous casino cheaters.
Gadgets like 'The Monkey Paw', The Hanger' and 'The Light Wand' might sound like medieval torture instruments but they helped turn slot machines into cash machines for Carmichael.
Houses, cruises and luxury cars followed but the house always wins in the end and so it was with Carmichael. Busted by the FBI in 2001, he was sentenced to 326 days in jail and three years' probation. Unsurprisingly, he was also added to the Nevada Black Book and barred from entering the state's casinos.
Despite that, Carmichael is still seen by many as the king of the casino cheaters. In an interview with the LA Times, another reputed slot cheat, Jerry Criner, described Carmichael as "A legend. He's the greatest mind as far as developing cheating tools."
Carmichael later went on to invent a device called 'The Protector' which aims to prevent cheating in gambling.
The former Bellagio dice dealer caught cheating in gambling
Former craps dealer Mark Branco and accomplices Jeffrey Martin and Anthony Granito received lengthy jail sentences in 2016 for their part in a scam that netted over $1 million from the Bellagio casino in Las Vegas.
The Las Vegas Review Journal reported that the trio of casino cheaters would place 'hop bets', calling out numbers that would come up next. Casino number crunchers took a closer look and realized that the odds of success using such a strategy without inside help was a mind boggling 452 billion to 1.
"It seems to me that when these offenders concocted this scheme and executed it time and time again, they had to realize that if apprehended, the likely outcome was prison," said Judge Valerie Adair, quoted in the Las Vegas Review Journal. And so, it was.
Cantor Gaming and the money laundering scandal
The biggest casino scandals don't just involve little guys trying to beat 'The Man'. Big Wall Street firms have been caught up too.
CG Technology, the sports betting arm of finance firm Cantor Fitzgerald, paid $22.5m to the authorities in 2016 to resolve investigations into money laundering and illegal gambling.
Cantor, who run the sports betting operations at a variety of Las Vegas casinos, accepted illegal bets from a group known as the 'Jersey Boys'. ESPN reported that Cantor took wagers from the 'Jersey Boys' that ran into millions of dollars as well as other illegal wagers from a Florida bookie.
The MIT Blackjack Team
This isn't really a scandal like the other scandals in our list. The Massachusetts Institute of Technology blackjack team didn't do anything illegal after all.
Instead, they used complex card-counting techniques to win millions of dollars at the blackjack tables from the late 1970s through to the 1990s.
Central to the action were Harvard Business grad Bill Kaplan and Russian émigré Semyon Dukach, who were key members of the MIT team during its heyday. By the time the crew wound up operations, they had scooped an estimated $57 million.
Needless to say, the casinos didn't approve of the card counters. The MIT team weren't casino cheaters. The techniques are not illegal, but they are certainly frowned upon by the casino industry. Anyone trying them now can expect a tap on the shoulder from the casino security and be politely asked to vacate the premises.
John Kane and his slot machine replay
As any computer user can testify, software glitches can be super annoying. They can be super expensive too as casinos discovered to their cost.
John Kane discovered just such a software bug in Game King video poker machines. Wired reported that the glitch enabled Kane to wager at micro stake levels until he landed a big-paying hand. He could then up his stakes to the maximum bet and the machine would pay out at the new, much higher stake. A payout that might have been $500 would magically transform into $10,000.
Authorities were baffled at first. Kane, a former virtuoso pianist, wasn't using any of the kit that made Tommy Carmichael such a threat. After lengthy investigations, a computer engineering grad called John Lastusky eventually discovered the software malfunction and the 'double up' loophole was closed.
Kane and partner Andre Nestor were later arrested but the Justice Department eventually dropped all charges.
Conclusion
With millions attracted to the bright lights and big jackpots on offer in Las Vegas, there will always be a few casino cheaters who try to take a sneaky shortcut to success. The game of cat and mouse between the cheats and the authorities continues. Even as casino security operations become more sophisticated and technology advances, we can expect to see more attempted scams hustles in the future.