These Are The Most Luxurious Airbnbs in Las Vegas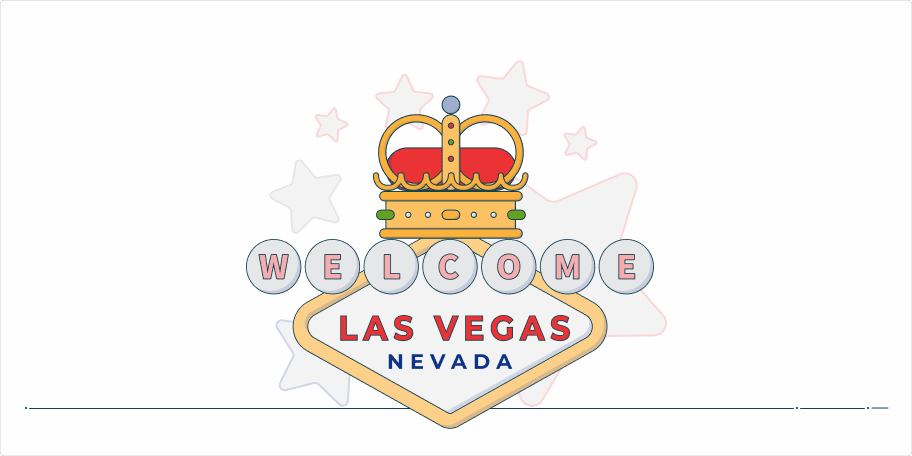 Ever closed your eyes and dreamt of enjoying the luxurious lifestyle of the Vegas glitterati? The high life in the entertainment capital of the world can cost a pretty penny but you don't have to break the bank to enjoy some luxury, Vegas-style. Platforms like Airbnb mean that you can rent out high end properties for less than $1,000 per night. Team up with friends and family and you can live like a star without busting your bankroll. Here are the best Airbnb Las Vegas properties for less than a grand a night.
Five-Bedroom House With an Incredible BBQ Patio
This five-bedroom house sleeps up to 14 guests and is just seven minutes from the Las Vegas Strip. It comes with all the amenities you'd expect from a luxury Airbnb including Wi-Fi, private parking and a pool. What really makes it stand out though is the amazing poolside BBQ patio, complete with gold lion statues. With average reviews of 4.67/5, it has a 2-night minimum stay and offers a free 48-hour cancellation policy. You can bring your pets along too.
5-Bedroom Oasis with Spa
Palm trees, a secluded private pool and jacuzzi, beautiful furnishings and a prime location have delivered a series of perfect 5/5 rating for this stunning property. Boasting 5 bedrooms and 3 bathrooms, it comes with all mod cons including super fast broadband, HD TV, and of course, private parking. Close enough to the action to be super convenient, it's a lovely oasis if you want to escape the hustle and bustle of the Strip. It has a minimum stay of one night.
4-Bedroom Spanish style House Near Las Vegas Strip
Located just minutes from the Strip and Downtown Vegas, this stunning Spanish-style property sits in its own one-acre estate meaning there's plenty of private space to explore. You can also wind down in the pool and spa. Situated on the same block as casino owners and celebs, you might even spot a famous face or two. The minimum stay at this four-bedroom property is three days. Each of the 16 reviews to date have been a perfect 5 out of 5 stars.
5-Bedroom House With Hot Tub
If you're looking for a stunning property that offers plenty of space, this 25,000-square feet, 5-bedroom house that sleeps up to 16 fits the bill perfectly. A five-minute drive from the Strip, it has a fantastic (and very deep) pool and private parking for up to seven cars. On top of the usual Wi-Fi and HDTV, you'll find plenty of other entertainment options including a pool table, BBQ, blackjack table and hot tub. There's a private playground too if you have kids to entertain. The average rating is 4.65/5. It has a two-night minimum stay.
6-Bedroom Villa with Heated Pool
The design might not be as glitzy as some other properties in our list but if you're looking for a quality location for a big family vacation, this 6-bedroom villa should be ideal. Sleeping up to 16 guests, it comes with a heated private pool, a pool table, Wi-Fi, HDTV and game console. Located minutes from the Strip, it has a minimum stay of two nights and an average rating of 5/5.
What are you waiting for?
As you can see, some luxurious Vegas living is possible, even on a budget. Chip in with friends and family and you can easily enjoy a stay in a glamorous home without blowing your budget. Many of the Airbnb Las Vegas properties have a two-night minimum stay but still come in at less than $1,000 per night. Enjoy!