The Most Essential Tech Accessories for Online Casino Players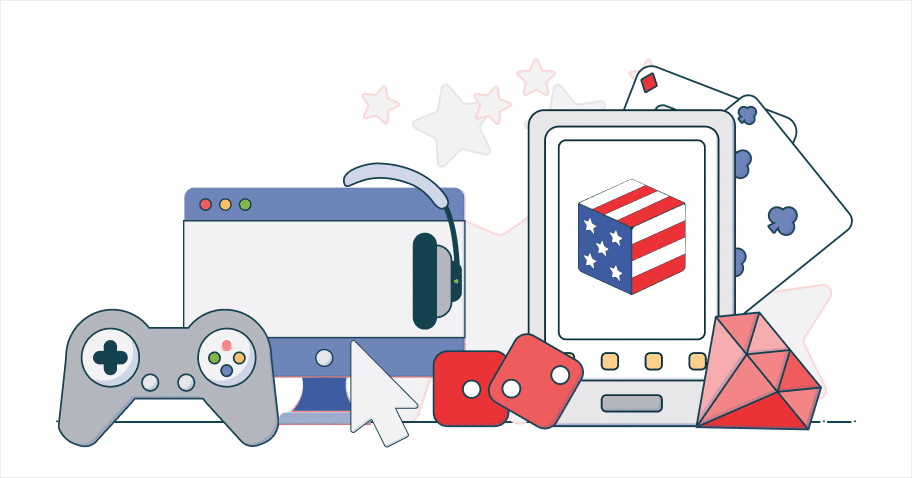 All you really need to join the action at an online casino is a computer, tablet, or smartphone. That stripped-back setup probably won't offer the best possible gaming experience though. A few well-chosen tech casino accessories can really enhance the action.
Of course, what a novice requires will be very different from an experienced player. In our guide to the Most Essential Tech Accessories for Online Gamblers, we'll look at four different player personality types: The Beginner; The VIP Player; The Social Player, and The Fantasizer.
We'll consider how the different personality types affect the way a person gambles. An outgoing extrovert for example is likely to be playing for the social element, not just trying to grind out a profit. This impacts what type of tech gear will be useful.
Read on to find out for the top tech casino accessories no matter what player type category you fall into.
The Beginner
Is trying to find games they like
Is willing to gamble but wants to avoid unnecessary risks
Likes to play for free first
Wants to learn the basics before diving in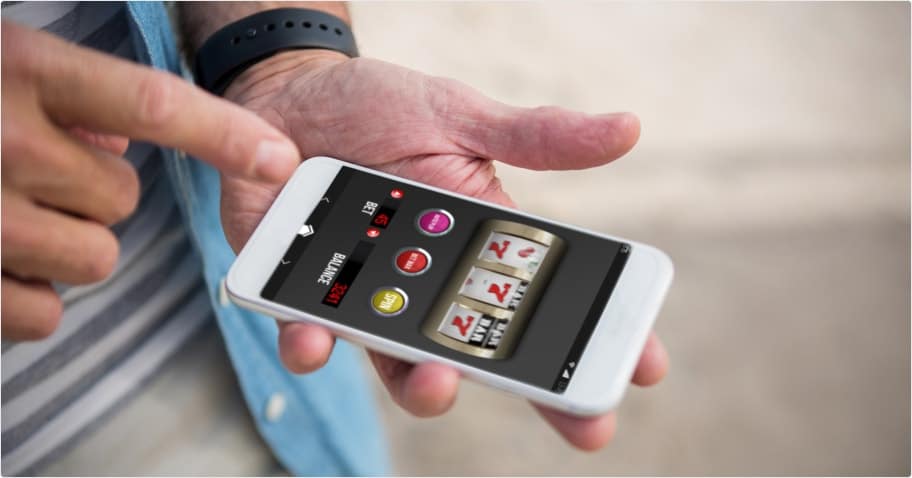 The Beginner is just dipping their toes in the online gaming waters. They will try out a variety of different games until they find a favorite. It might be slots, but it could just as easily be video poker, online poker, or blackjack.
The Beginner will often try out games in free play and demo mode first. It's a smart strategy too. There's no point wasting cash on games that you don't really enjoy. Better to do some experimenting for free and find some really enjoyable content.
Massive risk-taking won't be a major priority for most Beginner players. That's certainly the case if they're nursing a limited bankroll.
The Beginner doesn't need much in the way of gadgets to have a go at online gaming. Just a computer, tablet, or smartphone will do. That minimal setup is enough to get up and running but a simple addition can make a big difference to the playing experience.
Investing in a decent pair of headphones can really make a difference. You'll get the full-on gaming experience without being distracted by noise from elsewhere. This allows players to focus totally on the game without being diverted by the TV in the corner of the room or by the nosy cat which is walking past your window.
The VIP Player
Knows his or her way around the virtual tables
The focus is on earning money and maximizing profit
The social aspect of gaming isn't that important
Concentration is key
Takes full advantage of offers and promotions whenever they're available
Is prepared to put in the grind in pursuit of winning opportunities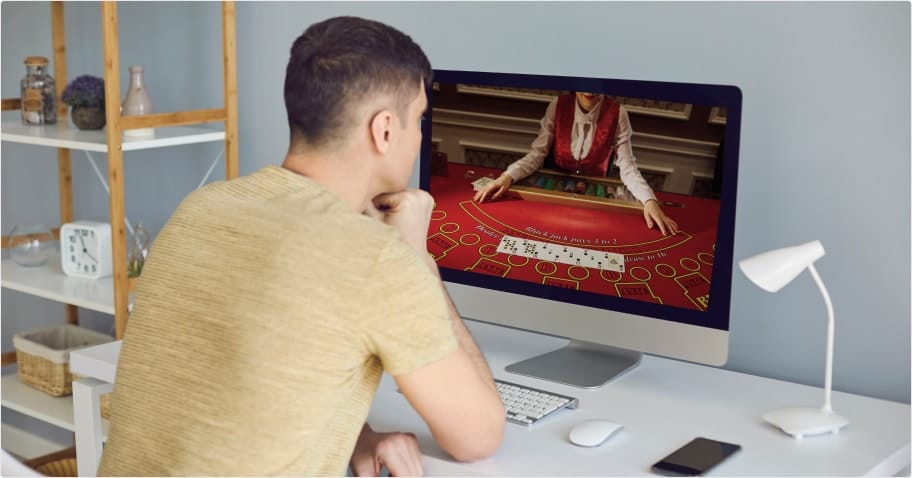 It's all about the money with the VIP player. They've done their homework, found their favorite games, and worked out the best strategies for winning. If there's a bonus or promotion available which can boost their winning chances, they won't miss it.
Focus and concentration are the keys to maximizing opportunities and profits. The VIP Player might occasionally get involved in the chatbox but most of the time, they're strictly business. The social space of gaming isn't that important to the VIP player.
What kit will help that focus and concentration? Tech casino accessories such as headphones are a must to keep those outside distractions to a minimum. Likewise, a decent screen. A top online poker player with multiple tables open won't want to be squinting to see whether he's got pocket 4s or pocket aces.
Likewise, a wireless keyboard and mouse setup as a tech casino accessory reduces annoying wires and potentially costly misclicks.
The profit-oriented VIP player is more than happy to put in plenty of research to improve his or her play. Finding and then profiting from a small edge can take time. If you're sitting for hours at a time at the virtual poker tables, for example, it can be murder for your back.
A quality chair can improve posture, prevent backache and help keep you sharp and playing your A-game.
The Social Player
Enjoys a chat with their fellow players
Is prepared for some losses if it means they have a sociable virtual night out
Likes being part of a gaming community
If they win a prize, it's a bonus
Wants to meet new people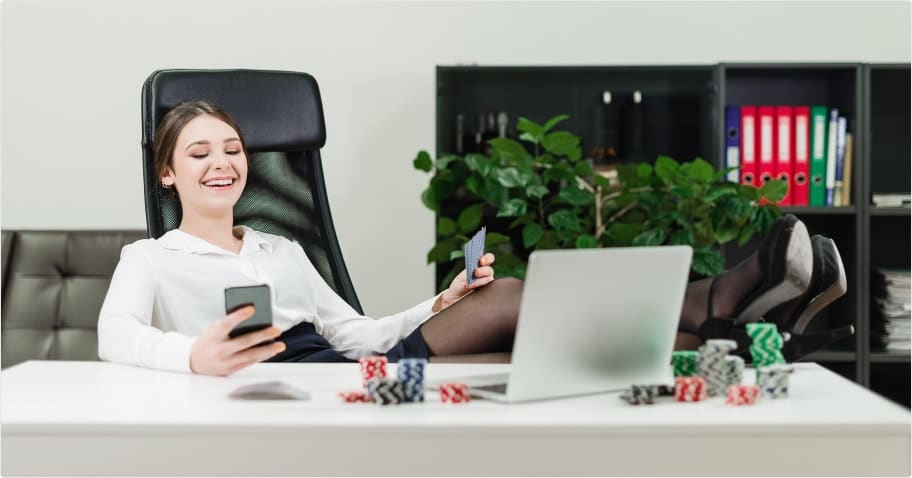 Some online casino games are rather solitary affairs. There's not much in the way of social interaction if you're playing online slots for example, but that's not the case with a live social casino, where you can play against your friends, and even join tournaments.
Other games are far more suited to extrovert types which the Social Player tends to be. That social element is true of online poker and especially, online bingo.
The chatbox and social interaction are central to much of the online bingo experience. Players can form communities and make friends as well as get the chance to land some decent prizes.
Players get to know their regulars. It's like having a night out with friends at the bingo hall from the comfort of your own home.
A cheap, friendly virtual night out is the aim of many Social Players. If they lose a bit of cash in the process, that's just the price of having a night out. If a Social Player does win something, it's a nice bonus on top of the meetup with their friends.
Total focus on the game isn't a prime consideration for the Social Player. Tech casino accessories such as headphones really aren't that important here. What the Social Player might want to consider as tech casino accessories are multiple screens, one for playing, the other for chatting.
Likewise, if playing using a smartphone, a stand is handy. As is a digital clock. With all that chatting as well as playing, it's easy to get totally distracted and lose all track of time.
The Fantasizer
Likes to get totally immersed in the game
Plays around the clock
The social aspect of gaming isn't that important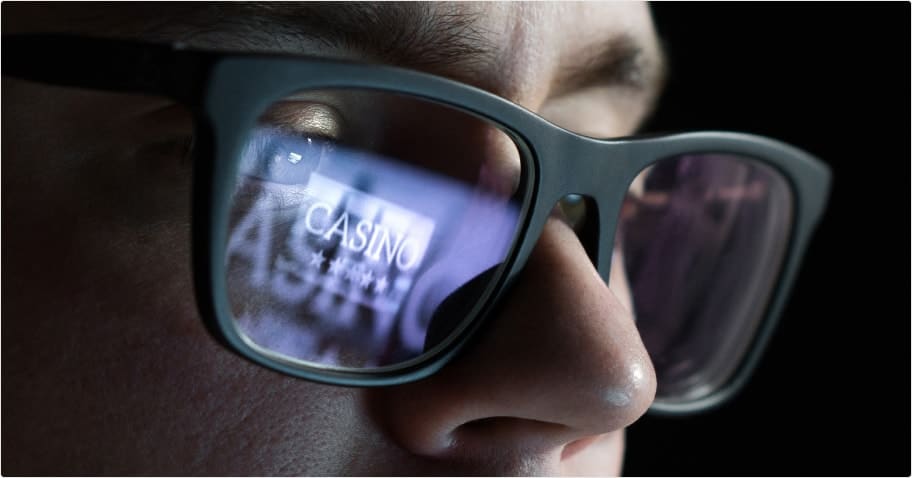 Immersive gaming is what The Fantasizer is looking for. They're not that bothered about meeting new people like the Social Player at the online bingo sites.
Games that transport players into a different world are favorites with the Fantasizer. That can mean graphically rich video slots with sweeping soundtracks and outlandish themes.
Similarly, the Fantasizer can be totally in 'the zone' when multi-screening at the online poker tables. It's all about the experience here. No distractions and total focus on the game at hand.
For audio, a quality headset is a must. Likewise, a decent big screen. A monitor lightbar can also enhance the immersive experience if the player enjoys getting stuck into games during twilight hours. Avoid a non-wireless keyboard or mouse. The Fantasizer really doesn't want to lose 'the flow' because a gadget has run out of juice and needs re-charging.
Conclusion: Tech casino accessories improve the gaming experience
Some decent tech can really improve the gaming experience no matter what player type category you fall into. That's the case whether you're a Beginner navigating your way around the online gaming world for the first time or an experienced VIP Player whose main aim is bagging a profit.
If you're a Social Player who enjoys the interactive parts of gaming in bingo and poker, a decent screen setup can boost the enjoyment of playing.
At the opposite end of the spectrum to the Social Player is The Fantasizer. For this player, it's all about getting in 'the zone' and focusing totally on the action at hand. Keep distractions at a minimum with headsets and light bars. However, always keep an eye on the online casino safety and security policies in place before you play, no matter what type of gambler you are.
As per tech casino accessories, there are some musts that are the same for all players. Anyone who spends a long time sitting down knows what damage it can do to their back. A quality chair that boosts posture is a must for gamers and non-gamers alike.
Staring at a monitor or smartphone for hours on end isn't good for your eyes either. Take regular breaks away from the screen. This is a solid move for players from all four category types. It allows you to keep fresh mentally as well as sharpen up physically.
As always with online gaming, only wager what you can afford to lose. Set alarms and time limits for your play. As well as aiding your eyes, it will help you keep control of your bankroll.
The main thing, of course, is to enjoy yourself. Whether you're a VIP grinder trying to eke out a profit, a Beginner starting out, a Social Player interacting with friends, or a Fantasizer fully in 'the zone' make sure you're having some fun.