The Pros and Cons of Paying with Bitcoins in Online Casinos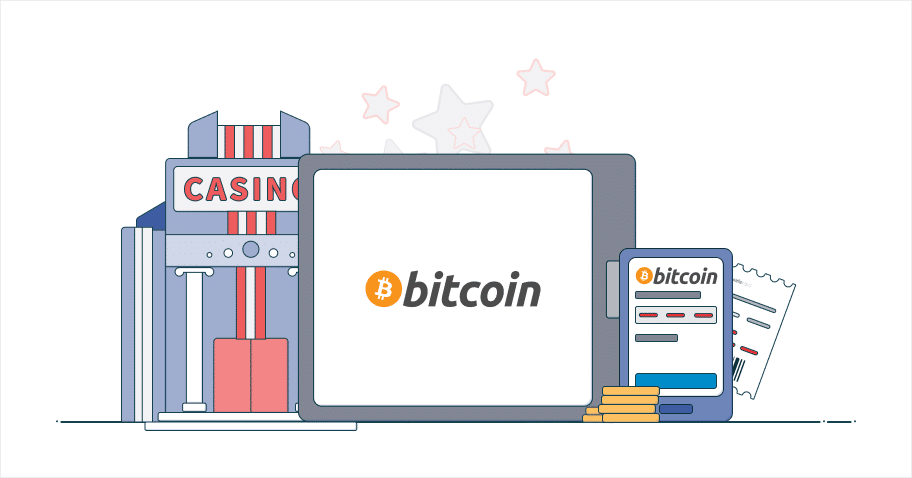 There's no more famous example of crypto than Bitcoin. Crypto was one of the 10 words of the year for 2021 according to Collins Dictionary. With its anonymity and flexibility, it's become a popular payment choice in many industries, and the online gambling world is no exception. You'll find a variety of online casinos accepting Bitcoin transactions. When considering the pros and cons of Bitcoins, it's important to bear in mind a few things.
If that sounds very convenient, there are reasons to pause before diving into the world of Bitcoin online casinos. For starters, Bitcoin isn't legal in many countries. The rise of this cryptocurrency has led to fears about the way it is used. In bypassing traditional banking laws, Bitcoin is designed to prevent digital footprints from being left and grant anonymity.
There are a few factors why Bitcoins are inherently unsafe, especially when using them for online gambling. You should have a serious think before using this cryptocurrency at an online casino.
Disadvantages of Cryptocurrency
There are certainly pros and cons of Bitcoin usage. While the anonymity and flexibility of crypto may seem like a godsend for some people, there are good reasons to treat Bitcoin with caution. The main factors to consider are safety and security and the extreme volatility of Bitcoin. Here are five disadvantages of cryptocurrency when it comes to online casinos.
Anonymity – Makes Fraud Easier
While anonymity is one of the main selling points for Bitcoin, this can also be one of the significant disadvantages of cryptocurrencies. Anonymity makes it much easier to commit fraud and put the authorities off the scent. That's not ideal in an industry where the safety of players' funds is of prime importance.
While Bitcoin tries to disguise your identity, it doesn't prevent your crypto wallet from being exposed. As ledgers are public, it is easy to find out how much money you spent and where you spent it. This is far from ideal if you enjoy lengthy playing sessions at an online casino and want to keep that totally private. Governments can potentially subpoena information too.
Privacy is one of the main benefits of cryptocurrency, but it can also be one of its major downsides too, especially if you're on the wrong end of something bad happening.
Volatile Currency – Swings Can Be Very Violent
Anyone who has watched the business news or been on Twitter these past few months will know just what a roller coaster ride the value of cryptocurrency can be. Bitcoin can be a highly volatile currency. The value of a Bitcoin can change rapidly. You should always keep an eye on the exchange rate as it can move very quickly indeed. As there is no regulatory body, and as it is a 24/7 market, Bitcoin can soar and plunge and a matter of minutes.
What you thought might be a small Bitcoin casino deposit might end up costing much more than you anticipated if you're on the wrong end of a big market swing. Are you prepared for a 10% or 20% drop in the virtual blink of an eye?
Regardless of what currency you're depositing with, you should only wager whatever you can afford. If you're using a super volatile cryptocurrency like Bitcoin, it can make it that much harder to keep track of spending.
If you are playing at an online casino and planning on using Bitcoin, tread very carefully. You shouldn't deposit huge amounts into your playing account.
Another potential disadvantage of cryptocurrencies is the transaction fee. With Bitcoin, it can be as little as a couple of bucks, but in the past, it has got as high as $60. This is another cost to weigh up when considering using a cryptocurrency at an online casino.
If you want stability, Bitcoin probably isn't the right choice for you.
More Security Checks
Make a mistake when using traditional payment, and you'll usually have a chance to remedy things. Get in touch with a bank, and you might even be able to reverse a pending transaction before the money has left your account. Such safeguards aren't available if you're using a cryptocurrency like Bitcoin.
One of the disadvantages of cryptocurrency is that transactions are irreversible. You need to be incredibly careful if you're using Bitcoin. Make a transfer, and it's gone as soon as you hit send. Get the wallet code wrong, and you could make a very costly mistake. If you are planning to make a Bitcoin transaction, check and check again that it's going to the right place. Errors can be very costly indeed.
Online casinos are more likely to approve deposits and withdrawals more quickly if they're made using credit or debit cards or established money wallets like PayPal. If a casino does accept crypto, the transactions are often subject to more scrutiny and can take longer to be processed. That's not ideal, where one of the main advantages of crypto is its supposed speed.
Not Widely Accepted
Online casinos have been legalized in a number of US states, including New Jersey, Delaware, and Pennsylvania, among others. Regulated sites in these states offer players certain levels of protection regarding casino safety and security. If something does go wrong while playing at a licensed online casino, you'll have one form of redress via the state regulator.
If you look at the banking methods offered by regulated USA online casinos, you'll find plenty of options: debit and credit cards, PayPal, money wallets, and bank transfers. You can even deposit using good old cash if the online casino is tied to a brick-and-mortar casino venue. These methods are easy to keep track of. The authorities can trace what's been sent where and to whom.
What you won't usually find at regulated online casinos is Bitcoin. Given its anonymity, Bitcoin is considered a bit too much of a risky proposition for licensed online casinos.
More worryingly, Bitcoin users can become targets of phishing attacks online, and their personal data can be compromised.
Do Casinos Accept Bitcoin?
A few online casinos accept Bitcoin. Many of them aren't regulated by authorities in the US, though. If you play at one of these offshore, unregulated sites, you really are taking chances with your money. If something goes wrong, good luck. This is like the wild west as far as player protection is considered.
We always recommend playing at a legal, regulated site in a US jurisdiction. If that means you have to use a standard payment method rather than cryptocurrency like Bitcoin, so be it. The extra protection offered by a regulated site more than makes up for the convenience of using crypto to fund your account.
Bitcoin has certainly gained a much higher profile in recent times, and it's used by an ever-increasing number of people. It's still not become a standard payment method. Until it has, we suggest steering clear and using established payment methods on well-known, regulated, and licensed online and mobile casino sites.
Bitcoin Pros and Cons in Online Casinos – A Summary
As we've stated, there are plenty of pros and cons of Bitcoins using. While online casinos have diversified and provided more payment options for players, Bitcoin should still be treated with a healthy dose of skepticism.
There are plenty of other alternatives that offer fast, convenient, and secure ways to make deposits and withdrawals to and from your online casino account. Debit and credit cards and especially money wallets like PayPal offer a great blend of security, speed, and convenience.
If you want to use casino payment methods, then you should check out the options mentioned above, although be wary that deposit fees may be incurred. These payment methods are tried and tested. You can enjoy peace of mind that your financial data won't be compromised or shared with third parties.
Safety and security are prime considerations when deciding on an online casino. Bitcoin casinos are largely offshore and unregulated. That means you will not receive get the same level of protection that's offered to players at licensed and regulated sites. If things go wrong at an unregulated site, you're on your own. That's one of the main disadvantages of cryptocurrency when it comes to online casinos.
Adapting online casinos for cryptocurrency is very much a work in progress. It might become an option sometime in the future. Still, for the time being, you're better off giving Bitcoin a swerve and using a traditional payment method on a licensed and regulated online casino site.