Is poker a game of skill or luck? And other casino games?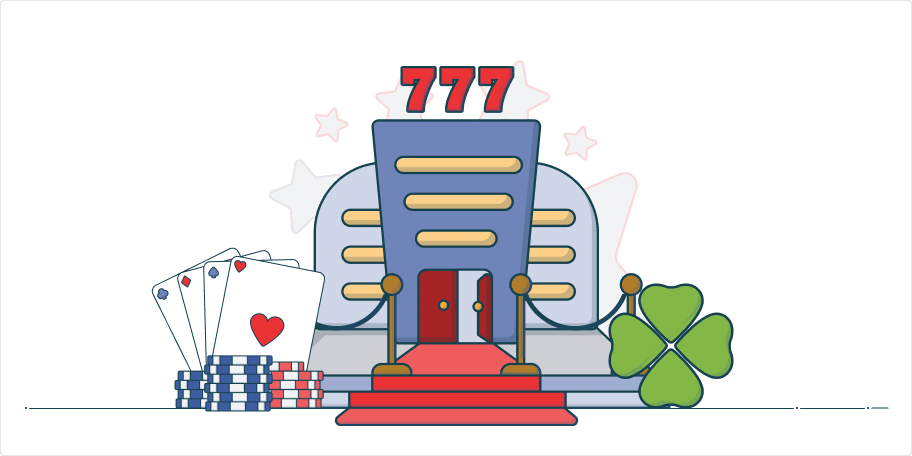 Enter a casino (live or online) and you could be forgiven for thinking that all games are created equally. Most come with chips and often playing cards. There are some big, big differences between poker and casino games like roulette and baccarat though. In this blog, we'll look at the age-old question. Is poker skill or luck? And how does that skill or luck relationship compare to other popular casino games?
Poker: A game of skill with elements of luck
Poker is undoubtedly a game of skill. Sure, each hand contains an element of luck, but the skill element is crucial. Take a look at the shelves of a bookstore and you'll find hundreds of tomes teaching you how to improve your poker game. Likewise, there are websites devoted to poker strategy covering all different facets of the game from sit 'n' goes and multi-table tournaments through to cash games.
There's a global professional tournament poker circuit where the game's top players compete for prize pools that often reach millions of dollars.
The beauty of poker is that the luck element means that novice players still have a chance of competing against the big guns. A rank amateur who had never played the game before could win a heads-up match against Phil Ivey, arguably the best poker player in the world, if they enjoy a really lucky run of cards. Class will out in the end though. Over the longer term, the more skillful players will be more successful than the luckboxes.
Poker is a game where if you put in the hours and study hard, you can really improve your game and become a profitable player. Legal online poker sites are currently up and running in New Jersey, Nevada, Pennsylvania, Michigan, and Delaware.
Other casino games: Always luck?
While poker is certainly a game of skill, what of the other casino favorites? Are blackjack, roulette, slots and baccarat skill games?
Blackjack
The other casino game where you can boost your chances with a bit of study is blackjack. The name of the game is to get a hand as close to totaling 21 as possible and beating the score of the dealer's hand.
Card counting, as used by the hugely successful MIT team and immortalized in the movie '21', is frowned upon by casinos but brushing up on some basic strategy can improve your odds. Knowing when to split, stand or double are simple things to learn. There are charts available online which will show you exactly what you should do depending on what cards you and the dealer are showing. Memorize the charts and put in some practice and you can reduce the casino edge from about 2% to 0.5%. That doesn't sound huge but over the long term it can make a big difference. There's definitely huge amounts of luck involved in blackjack but also the potential for skill.
Roulette
In roulette, a dealer drops a ball onto a spinning wheel. The goal is to try and guess in which of the 37 segments the ball will land. You can also bet on the color of the segment or what portion of the wheel the ball will finish.
Available to play in brick-and-mortar venues as well as online casinos in New Jersey, Nevada, Pennsylvania, Michigan, and Delaware, roulette is a game of pure luck. The house edge here is a very high 5.26% so tread very carefully.
Slot machines
Like roulette, slot machines are games of pure luck. Fire up a game, press spin and hope for the best. There's nothing you can do to affect the outcome. It's all down to the random number generator software that powers the games.
The return to player (RTP) rate varies from slot to slot. The higher the RTP the better with some offerings rates of over 98%.
The main draw for slots players is turning a small outlay into a massive payout. You can try and do just that by playing progressive slots that offer prizes that often run into the millions.
People also earn money by streaming their slots on platforms like Twitch. Popular slot streamers like Trainwreckstv attract thousands of viewers when they play.
Baccarat
Baccarat is a card game where the aim is to beat the score of the banker. It's certainly an exciting game but it's one based solely on luck. The house has an edge of just over 1% here.
This can be a really sociable game at a live venue (and was played by OO7 in a number of James Bond movies). Results really are down to the cards though and there's no element of skill where you can improve your chances.
Conclusion
If you're looking for online casino skill games, blackjack and poker are your best options. They contain big elements of fortune. In poker especially, you can improve your winning chances with some study. All the other games rely totally on luck.
As always, no matter what game you're playing, gamble responsibly and only play within your limits.