These are the top 3 most pet friendly casinos in Las Vegas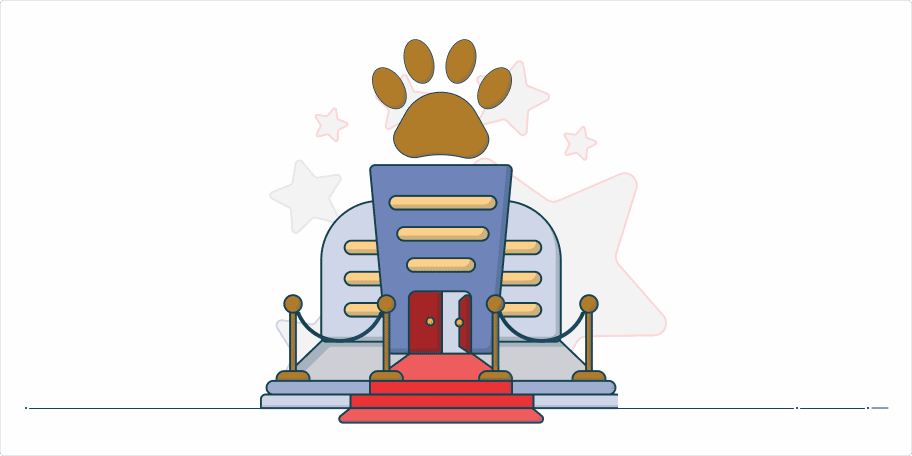 A trip to Las Vegas is on the bucket list of many travelers. Given the amazing variety of entertainment, nightlife, dining and gaming on offer, that's understandable. What if you have a pet though? Is Vegas really pet friendly? If you're a dog owner, there are plenty of options available to give your pooch a trip of a lifetime.
For starters, owners can take their dog for a walk on the world-famous Las Vegas Strip every morning from between 7am and noon. There are also plenty of doggie friendly parks close to downtown Las Vegas, the pick of them being Charlie Frias Park and Western Park.
The most important thing when considering a vacation with your dog is whether there's a pet friendly hotel Las Vegas style? And if you like to have a flutter (and in Vegas, who doesn't) is there a pet friendly casino.
In this guide, we'll take a closer look at pet friendly casino properties in Las Vegas.
Are there any pet friendly hotels in Las Vegas?
In most instances, dogs aren't allowed on the casino floor in Vegas. We've all seen the famous painting of the dogs playing poker but that's not a scene you'll see repeated in Vegas. There are exceptions of course. Thanks to the American Disabilities Act, service dogs are allowed by law to accompany patrons in casinos.
Even if your dog doesn't fall into that category, there are still plenty of quality options where your pet can be extremely well looked after while you're enjoying the action on the floor.
Here are 3 of the top-rated pet friendly casinos.
Bellagio Hotel & Casino Las Vegas
With its ever-flowing fountains, amazing food, fantastic pool and a huge range of gaming and entertainment options, Bellagio is one of the most iconic venues in Vegas. It's among the most pet friendly hotels Las Vegas offers too. There are a few rules worth noting though.
Visitors can take up to two dogs with a combined weight of 100lb. Expect a charge of $150 per dog (plus taxes) for a room or $200 per dog if you have a suite. Dogs cannot be left alone in the room or suite at any time. Bellagio's 24/7 concierge offers an around-the-clock dog-sitting service.
Don't worry if your dog leaves an unexpected 'present' in the room either. The housekeeping team is fully trained in how to deal with doggie mishaps!
Caesars Palace
Classy rooms, fantastic location and stunning views of the Strip have made Caesars Palace extremely popular with visitors. Add great food, quality entertainment and one of the best casinos around into the mix and it's easy to see why.
Caesars Palace is a pet friendly casino too. The venue's PetStay Program includes 'in-room amenities including a mat, food and water dishes, disposable waste bags and dog treats'.
Look out for 'a designated PetStay area within the hotel, equipped with welcome packets that direct guests to outdoor relief areas and dog walking routes.' They'll also point owners in the right direction for off-leash parks, groomers, vets and dog walkers.
If you're heading to the tables, your dog must be crated in the room.
Caesars allows up to two dogs per room, priced at $100 per night (plus a $100 deposit).
Park MGM Las Vegas
Another of the most pet friendly casino properties is the Park MGM Las Vegas. Like the other two pet friendly hotel Las Vegas venues, the Park MGM offers plenty of variety and entertainment to both its two-legged and four-legged guests.
The latter can dine from a varied pet food menu, and also be taken care of using the casino's doggie butler services. This includes a check-in service where a visitor will make sure your pet is feeling file while you're out enjoying yourself. They'll even text a selfie to show you how happy your pet is. This service costs $25 for a 10-minute check-in. The casino can also arrange dog walking if required.
Like the other pet friendly hotels, you can take up to two dogs for a fee of $100 per dog (plus taxes). As usual, your pet cannot be left unattended in the room unless it's in a kennel or carrier (which can be hired if required).