What makes Las Vegas buffets so tempting for travelers?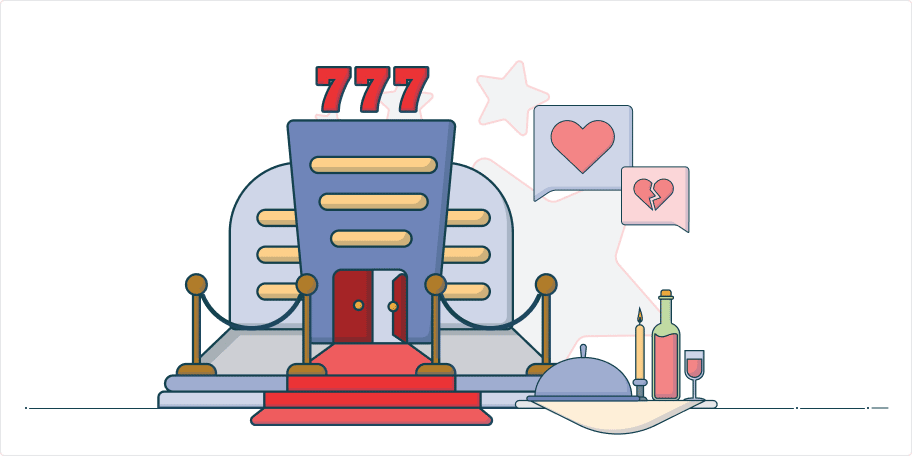 Don't get us wrong, we here at USCasinos.com love a posh meal Vegas style. Sometimes though, you just want the ease and convenience of the classic Las Vegas buffet. Join the line, pick your favorite dish (or usually dishes) and away you go.
That combination of quality, variety, value and simplicity has made the Las Vegas buffet a firm favorite with travelers. Whether you're a family on vacation, with friends on a wild night out or taking a business trip, the all-you-can-eat Vegas buffet has become a must visit.
Diners have a huge number of choices to pick from when it comes to the classic Las Vegas buffet. How to find out the pick of the bunch? Here's what to look for when trying to discover the best buffet in Las Vegas.
How the all-you-can-eat became a Las Vegas institution
Keeping gamblers well fed and watered has been a staple for casinos since they first arrived on the Strip. The gloriously named Buckaroo Buffet at the El Rancho Vegas was the first to offer what we'd recognize today as the classic Las Vegas buffet, way back in 1941. The offering proved so popular that most casinos followed suit, launching their own variation on the around-the-clock, all-you-can-eat Las Vegas buffet.
By the 1990s, Las Vegas had become a major destination for fine dining and Michelin-starred restaurants too. The classic buffet formula remained a hit with casino goers though, as it remains to this day.New innovations like bottomless booze packages, premium upgrades for dishes like lobster and wristbands for all-day dining mean the Las Vegas buffet is still relevant today.
What does it take to become one of the best buffets in Vegas?
What makes one Las Vegas buffet stand out from the rest? Value for money, customer service and the quality of the food are key ingredients to consider when trying to discover the best Las Vegas buffet. We've scoured the online reviews and found the characteristics most appreciated by buffet diners.
The variety and quality of the food
The top Las Vegas buffets offer plenty of choice including dishes from a wide variety of cuisines. If you're with a group and one of you fancies Chinese, one Mexican and another Italian, you'll all be satisfied. Likewise, if you fancy trying something new that you wouldn't get at home.
From simple pancakes to exotic seafood and ornate desserts, the best buffets really do offer something for everyone. Quality and variety are key elements of a classic Vegas buffet.
The Staff – Service with a smile matters
Getting your own food from the appropriate station is a key part of the buffet experience. That doesn't mean that the buffet staff don't play a big part in proceedings. They most certainly do.
Nobody wants to eat at tables filled with dirty plates and cutlery. A slick, well organized team keeps
things neat and tidy and replenishes the food stations regularly. Combine that speedy service with a friendly style and you're on to a customer-friendly winner.
The Waiting Lines
One of the major gripes online reviewers had about the bad Las Vegas buffets was the time spent waiting in line. The food may have been great but the seemingly endless queuing at popular food stations really put people off.
Some venues offer VIP lanes which allow those who can pay, access to speedy lines with short waits. This was a popular pick with reviewers.
Where to find a good price high quality all you can eat buffet
There are always new venues opening in Vegas and the buffet scene is no exception. Despite the
new challengers, a couple of famous, old-school venues are right up there when it comes to the best
buffet in Las Vegas, combining quality with value and convenience.
The Buffet at Wynn Las Vegas offers pretty much everything you could wish for from a Las Vegas
buffet. There's cuisine from all four corners of the globe, the food is high quality and there's plenty
on offer for vegetarians, vegans and gluten free diners. All in a fantastic atmosphere.
More than 8,000 TripAdvisor reviewers give the Wynn an impressive average score of 4.5 out of 5.
Prices range from between $38.99 for breakfast and $69.99 for gourmet dinner.
Open for breakfast and brunch only, the MGM Grand offers a slightly cheaper alternative to the
Wynn with prices of between $27.99 and $36.99. The breakfast offering is especially impressive.
Expect plenty more than the standard toast and cereal.
It's not just pancakes and savories either. Tuck into brunch classics like fried chicken, soups, salads
and pasta dishes. There's a well-stocked dessert station too if you still have room for pudding!
The 3,646 TripAdvisors give the MGM an average rating of 3.5 out of 5.
It's your turn to try it out and let us know
It's hard to go too far wrong with a classic Las Vegas buffet. If you have any favorite buffet spots
you'd like to share, be sure to leave a comment below.