Kentucky Derby Hat Millinery: The Essential Guide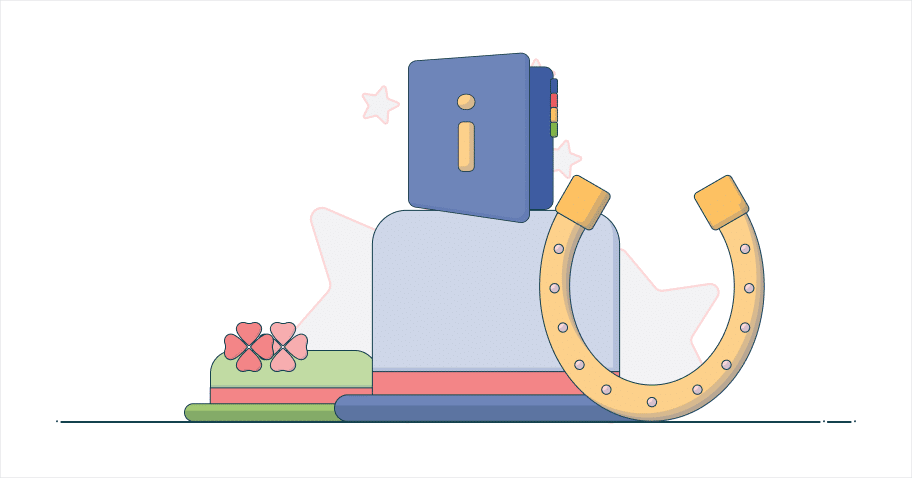 There's no bigger date on the American horse racing calendar than the Kentucky Derby. The country's premier thoroughbred race returns to Churchill Downs in Louisville on Saturday, 7 May 2022.
Expectant owners, trainers, and jockeys will be hoping in the footsteps of legends like Secretariat, American Pharaoh, and Justify by winning the big one. Messier, Epicenter, and Smile Happy are the current market leaders to win the 2022 Kentucky Derby at odds of 12/1.
Of course, it's not just handicappers who are attracted to the race dubbed "The Most Exciting Two Minutes in Sports". The Kentucky Derby season has become a highlight of the social calendar for thousands of people.
The glamour of the big race has attracted a host of A-List celebrities from the worlds of sport, show business, politics, and even royalty. Big names spotted at Churchill Downs include NFL stars Tom Brady, Aaron Rodgers, Amazon head honcho Jeff Bezos, social media superstar Kim Kardashian, actors Zoe Saldana, Jessica Simpson, and Jeff Bridges, and many, many more. Even Her Majesty Queen Elizabeth of England, a keen student of the raceform, has attended.
With a history dating back to 1875, the Kentucky Derby is a race that's packed full of tradition, both on and off the track. Especially when it comes to Kentucky Derby hat millinery.
Outfit Traditions and Kentucky Derby Hats History
American racegoers have a man called Meriweather Lewis Clark to thank for the Kentucky Derby. Clark took inspiration from the Epsom Derby in England and the Prix de l'Arc de Triomphe in France and vowed to create an equivalent race in America.
His dream became a reality in 1875 when the Louisville track opened its doors for the first time. A horse called Aristides went down in history as the first winner of the Kentucky Derby in front of a crowd of 10,000 spectators.
The popularity of the race grew and grew, and the Kentucky Derby became the preeminent contest for three-year-old thoroughbreds.
In 1915, Regret became the first filly to win the Derby. More history was made in 1919 as Sir Barton became the first horse to win American racing's Triple Crown. After winning the Kentucky Derby, Sir Barton would also win the Preakness Stakes and the Belmont Stakes. Since then, only 12 more horses have completed racing's elusive hat-trick, with Justify the last horse to win the Triple Crown in 2018.
Not even two World Wars or the Great Depression could interrupt the Kentucky Derby which remained hugely popular even in troubled times.
In 1954, the race was awarded its first $100,000 purse with a horse called Determine, taking the honors.
The race was not without controversy though. None more so than in 1968 when the winner, Dancer's Image, was disqualified after testing positive for illegal medication. Runner up Forward Pass was declared the winner.
With the possible exception of Seabiscuit, there's been a no bigger star in American racing than Secretariat. Ridden by Ron Turcotte and trained by Lucien Laurin, Secretariat romped to victory in the 1974 Kentucky Derby in a track record time of 1:59.40, before going on to become the first horse in 25 years to win the Triple Crown. To this day, Secretariat is the only horse to break the two-minute barrier in the Derby.
More records fell in 1977 when Seattle Slew claimed the Triple Crown while also going undefeated.
Prize money for the winner broke the $1,000,000 mark in 1995 with Thunder Gulch taking the record-breaking purse.
Attendance records were smashed as 165,307 fans went through the Churchill Downs turnstiles to watch the 138th Kentucky Derby in 2012. Wagering records also tumbled on that day as over $133 million was staked on the race which was won by I'll Have Another.
Country House was crowned the winner in 2019 after Maximum Security was disqualified for interference. More controversy followed in 2021 after Medina Spirit was scratched after failing a drug test and Mandaloun was promoted to first place.
A female jockey is yet to win the Derby. In fact, only six women have ridden in the race. The same goes for trainers with Shelley Riley's second place in 1992 with Casual Lines the closest.
Tradition is a key part of the popularity of the Kentucky Derby from the blanket of roses that's draped over the winning horse through to the famous mint julep cocktails.
Dress to Impress
Churchill Downs on Derby Day really is a place to see and be seen. Everyone wants to look their best from snazzy suits to outrageous hats.
There's no formal dress code at the Kentucky Derby. Spring dresses and pastel-colored suits are perennial favorites for women. Many men favor outlandishly colored pants alongside traditional dress shirts and blazers. Ties aren't compulsory but you'll see many a sophisticated Windsor knot as well as dapper bow ties.
Smart dress has been a tradition of the Kentucky Derby since its creation. At the earliest races, spectators were expected to wear full morning dress. Going to the racetrack became an opportunity to show off your style. From the 1960s onwards, outlandish hats have become more and more popular.
Churchill Downs is now one of the few places in America where hats are de rigeuer for male and female patrons alike. There's no better way to the top of a supremely stylish outfit than with some classic headgear.
If you're not sure what to go for, milliner Jenny Pfanenstiel has some advice. Speaking to KentuckyDerby.com, she said, "When choosing the perfect hat, consider your physique. If you are on the shorter side, it is best to not choose a super large brim because it will tend to swallow you. Instead, go with a fascinator with some height, or a smaller brim. If you have short hair, I suggest choosing a flip brim, or fascinator to show off your face and hair. If you are tall, a large brim is complementary, or a fascinator that is not too tall."
Kentucky Derby Hat Millinery: A Variety of Designs to Choose From
For some people, attending the Kentucky Derby is an ideal opportunity to, excuse the pun, let their hair down. That can mean choosing a truly outrageous outfit to complement their dress. Kentucky Derby Hat Millinery offers something for all tastes.
Where else but Churchill Downs are you likely to see hats that feature giant pink flamingoes, enormous pink rose petals, and ostrich feather fascinators.
Men mainly go for traditional trilbies and top hats, but you'll occasionally see a stunning straw boater embellished with flowers, feathers, or even a model of the Churchill Downs starting stalls.
On March 13, 2022, the Kentucky Derby Museum hosted the annual Derby Hat Showcase. The event gives ticket holders a sneak peek at the latest couture designs from some of the country's top milliners including Christine A. Moore, Jenny Pfanenstiel, Laura Moser, and Ilana Kogan, aka 'The Hat Doctor'.
You can check out some of the hat makers' latest creations in the March 2022 issue of 'VOICE Louisville' magazine as well as via the dedicated Milliners page at the Kentucky Derby Museum website.
Some of Our Hat Choices
We've canvassed opinions from the female staff at US online casinos gaming review platform, who have picked out some of their favorite milliners. If you're looking for Kentucky Derby hat ideas, here are some good places to start.
Christine A. Moore is the milliner behind the New York-based CAM Hats. She has designed Derby hats for clients including Mary J. Blige, LeAnn Rimes, and Dylan Dreyer and has also created an official Barbie Kentucky Derby hat.
Her Spring 2022 collection comprises more than 60 classic styles with prices ranging from $265 up to $1,350.
Boston's Marie Galvin is one of the top designers when it comes to Kentucky Derby hats. A host of celebrities including Alicia Keyes, Claire Danes, and Cher have worn her creations. According to her website, her "mission is to provide women with the most beautiful headpieces to thrill both the wearer and excite the by-stander".
Galvin's Kentucky Derby collection includes more than 40 super stylish hats and fascinators with something to suit all tastes and budgets.
If you're looking for something a little more outrageous, consider California's FabHatters.com, which offers a huge variety of styles. They might not be quite as chic as their rivals but if you want to really get noticed, they have just the collection including chattering teeth, lobsters, circus tents, and even the Eiffel Tower.
Conclusion – Hats are Fun and are for Everyone!
If you want to really get those creative juices flowing, you can even design your own hat. Pick your base then embellish with flowers, feathers, and netting. Check out this DIY guide to making your own hat.
Even if you're nowhere near Louisville, you can get in on the action by hosting a Kentucky Derby Party. Enjoy some mint juleps, tuck into some classic burgoo beef stew, and of course, dress up to the nines, including a hat of course.
The Kentucky Derby is one of the biggest and best carnivals on the sporting and social calendar. If you're lucky enough to be going to the 2022 race, do it in style by sporting a classic hat.