Are you ready for these top 10 gambling tattoo ideas?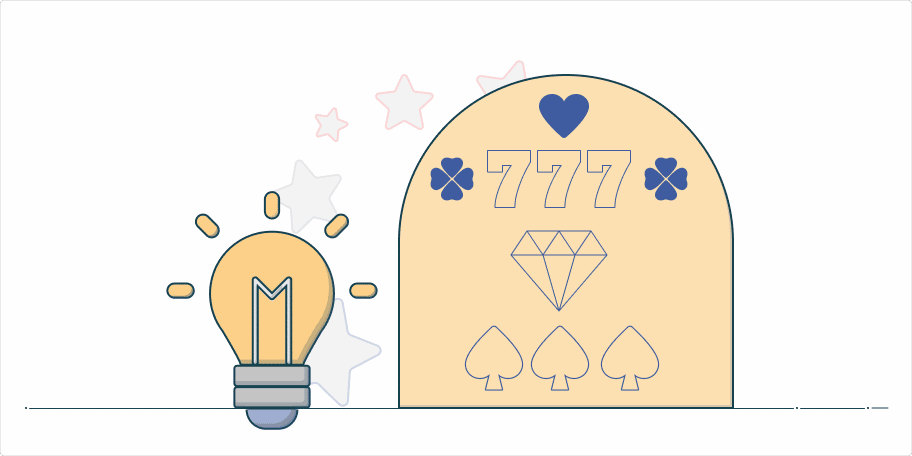 Once the preserve of gnarly old sailors, tattoos are now hugely popular everywhere, from athletes to artists, influencers to social media stars. One great theme to consider if you're considering getting inked, and you enjoy a night at the casino, is a gambling tattoo. How about a lucky motif? Or maybe a reminder of a life-changing win or a crushing loss? The team at USCasinos has trawled social media to find the 10 most popular gambling tattoos on Instagram.
Number 1: Life's a Gamble
James Bond might have managed it twice, but for most of us, 'you only live once' (or YOLO as the youngers might say). There's not better gambling tattoo that showcases this freedom-loving philosophy than the Life's a Gamble tattoo. The quote is most commonly seen on the hand alongside dice and a poker hand. It's an ever-present reminder to make the most of opportunities while you can.
View this post on Instagram
Number 2: Roulette on your sleeve
If you like to play big on the roulette wheel, you might want a tattoo to match. Taking up much of the arm, or even leg, the roulette wheel tattoo is packed full of detail including numbers, chips and dice. If you fancy something a little more straightforward, you might want to consider a lucky number of even red or black rather than going for the wheel itself.
View this post on Instagram
Number 3: A quote to remember
A motivational quotation has provided inspiration for many a tattoo and the gambling tattoo is no exception. If you need a reminder of what it's all about, a quick look at your arm can provide it in an instant. Remember to check your spelling of course! There's nothing more ridiculous than a tattoo with a typo.
View this post on Instagram
Number 4: The Mystery Woman
Lady luck plays a big part in all forms of gambling so why not bring her to the tables by getting a Mystery Woman gambling tattoo. If nothing else, this style of tattoo should provide a talking point at the table.
View this post on Instagram
Number 5: Dice On Neck
A tattoo on the neck certainly isn't for everyone, but if you're feeling brave, it can be a really strong look. One style of gambling tattoo that really works well on the neck is a pair of flaming dice. It's bold and very distinct.
View this post on Instagram
Number 6: Small but classy
A big and brash gambling tattoo is a popular choice for many players but others might prefer something a little more discrete and understated. It might be small in stature, but this look can be extremely classy, especially if you enjoy the minimalist style. Great examples include a finger featuring a playing card suit or card icon like the ace of spades.
View this post on Instagram
Number 7: Colorful Slot Vibes
Life is lived in color, not in black and white. You can showcase that technicolor attitude by getting a gambling tattoo that's overflowing with color. A great theme to choose here is a classic fruit machine or slot. The cherries, hearts and lucky red 7s are a perfect pick if you fancy something with a bright and bold color palette.
View this post on Instagram
Number 8: Make It Count
There's no bolder expression of a love of gambling than getting a full back tattoo. Of course, this is a serious undertaking. The results can be spectacular though, with the back providing a perfect canvas for the artist to showcase their creativity. This classic example combines the Mystery Woman, casino ships, dice, dollars and roulette wheel to spectacular effect.
View this post on Instagram
Number 9: The Las Vegas Lover
What happens in Vegas, stays in Vegas so the saying goes. You can get a reminder though by getting a Vegas-inspired tattoo. Every time you see a gambling tattoo like this, it can remind you of a wild Vegas vacation.
View this post on Instagram
Number 10: Playful or serious?
Gambling is meant to be fun so why not showcase that in the form of a tattoo. Take the gambling tattoo theme but give it a twist or two as this wild example shows.
View this post on Instagram
You should be ready by now
Gambling tattoos comes in multiple styles, themes, shapes and sizes. There really is something for everyone. Be brave and choose one. Pick wisely though. Like a dog, a tattoo is for life, not just for Christmas.