Best Progressive Jackpot Slots in the US
Check out the best progressive jackpot slots in the US market. Play jackpot slots for real money at legit US online casinos, pre-approved by our team of expert reviewers.
Scroll down to learn how progressive slots work, track record winners, check availability of jackpot slot bonuses, and our picks for the most popular games.
Top Jackpot Casinos Online in 2021
#
CASINO
Bonus
Visit site
T&Cs

1.

Golden Nugget Online Casino

100% up to $1,000 + 200 Free Spins

Play

Welcome bonus: 10 x deposit + bonus
Free spins: 1 x bonus

2.

888casino

$20 free + 120% up to $500

Play

3.

SugarHouse Casino

100% up to $250

Play

4.

Caesars Casino

$10 free + 100% up to $1,000

Play

No deposit bonus: 1 x bonus
Welcome bonus: 5 x deposit + bonus

5.

DraftKings Casino

100% up to $2,000

Play

6.

BetMGM Casino

$25 free + 100% up to $1,000

Play

No deposit bonus: 1 x bonus
Welcome bonus: 15 x bonus

7.

Borgata Online Casino

$20 free + 100% up to $1,000

Play

No deposit bonus: 1 x bonus
Welcome bonus: 15 x bonus
Jackpot Casino Winners by Category
Not every jackpot slots casino is the same, we must look at all aspects of an online casino. We've narrowed down sites that excel at things like bonuses, wagering policy, mobile optimization, and more.
Jackpot casino winners by category

| | |
| --- | --- |
| | |
Keep in mind, all casino picks are viable, and you're guaranteed safety and good entertainment no matter your choice.
Not Recommended Jackpot Casinos
Not all online casinos are recommended. In fact, some sites offer services without a license.
Jackpot casinos online to avoid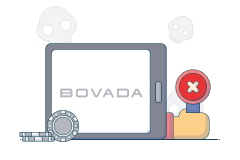 Illegitimate practices
Unfair bonus policy
Illegally advertised to US players
Involved in scandals
Delayed payments
Illegally advertised to US players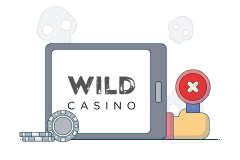 Problems with payments
Unverified game RNG
Illegally advertised to US players
Be sure to avoid such sites, as they're also known for payment problems, tampering with games and similar shady practices.
Progressive Jackpot Slots and Bonuses
Usually, you can claim any type of casino bonus and use it on a progressive jackpot. Games like Divine Fortune or IGT's MegaJackpots series are viewed as regular slots when it comes to bonuses at US casinos.
This means you can expect a bonus policy with 100% wagering contribution for jackpot slots. However, not all bonuses are created equal, and some offer better terms than competing progressive jackpot casinos.
That's why we've singled out the top 3 casino bonus offers you can enjoy playing jackpot slots. Keep in mind, these bonuses are welcome bonuses, reserved for new players only.
How to Play Progressive Jackpot Slots Online
If you haven't played a jackpot slot at an online casino before, follow our step-by-step instructions. You will be playing your favorite progressive jackpot slot in no time!
Choose a casino
Choose a trusted US online casino or bonus you like
Create your account
Create and verify your free account
Opt-in for bonus (optional)
Opt-in for any bonuses during registration or in the cashier
Deposit real money
Make a real money deposit
Enjoy playing
Enjoy playing your progressive slots!
Also, watch out for bonus codes! Many casinos offer bonuses that must be claimed using a promo code, which we always provide in our casino reviews.
How do Progressive Jackpots Work?
Progressive jackpot slots are not very mechanically different to regular video slots. Still, the jackpot element plays a big part in them. There are specific jackpot triggers you need to know, RTP differences, and more.
Learn more about jackpots
Jackpot calculations
Odds of winning
RTP of jackpot slots
How are winnings paid?
Jackpot win activators
Jackpot vs regular slots
In the table above, tap each element that interests you or scroll down and go over all points.
How is the Jackpot Calculated?
All jackpot slots start with a base prize pool. The base jackpot depends on the slot. Games like Mega Moolah and Mega Fortune start with a Mega Jackpot value of over $1,000,000.
The base value is increased through player bets. The jackpot keeps rising as more players make bets in that progressive jackpot slot. That is because of a small portion of each bet goes toward the grand prize.
Theoretical example:
Current jackpot: $1,000,000
Your bet: $10
3.5% of $10 = $0.35
Jackpot size after bet: $1,000,035
For games like Mega Moolah, approximately 1% of each bet contributes to each of the game's jackpots; Mini, Minor, Major and 3.5% of each bet goes to the Mega jackpot. In most cases, the bulk of the player contributions go to the slot's respective Mega jackpot, if it exists.
Hopefully this gives you a general idea of how the jackpot prize pool works. And this ties into our next point, which is RTP and why it tends to be lower than usual.
RTP of Progressive Jackpot Slots
By default, having your bets contribute to the prize pool results in a lower RTP, since you're technically investing less than your bet by keeping the jackpot fresh.
What's more, jackpot slots have a lower base RTP anyway. Mega Moolah's RTP, for example, is about 92% when you account for the jackpot, and around 88% without it. This is way below the average of online casino slots in the US.
For reference, have a look at our RTP comparison table of popular video and progressive jackpot slot games.
Jackpot slots
Video slots
Slot name
RTP
Slot name
96,01%
Divine Fortune
96,59%
Starburst
96%
Mega Cleopatra
92.48%
Bonanza
96%
Mega Siberian Storm
93.03%
Gonzo's Quest
96%
Mega Wheel Fortune
92,55%
88 Fortunes
96%
Mega Golden Goddess
91,01%
Hypernova Megaways
96.09%
The differences are obvious, and Divine Fortune is a rare outlier. In terms of video slots, the RTP tends to average out at about 96%. But, video slots like Blood Suckers have an RTP as high as 98%, and many others come close to it.
How is a Jackpot Win Activated?
Every progressive jackpot slot has an activator which triggers the jackpot.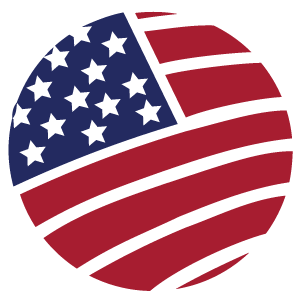 Bonus Round
The most common activator. Similar to a regular bonus round, jackpot bonus rounds are activated through multiples of a special symbol. This bonus round doesn't guarantee a win, and it's extremely rare as well.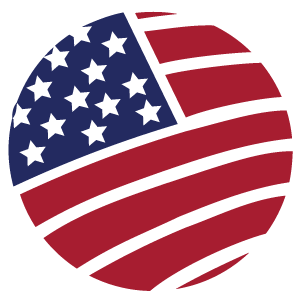 Any Spin
In these games, the trigger is simple and most ideal. However, progressive jackpot slots which award the prize pool this way are usually less lucrative than the big-hitters like Divine Fortune.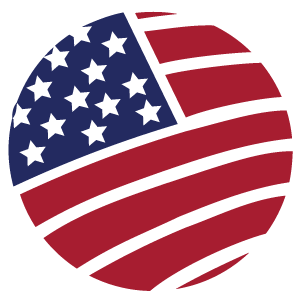 Winning Spin
Similar to winning on any spin, having the jackpot triggered on a winning spin obviously reduces your chances slightly. But, considering the very low jackpot hit rate to begin with, the difference is non-existent in the long run.
The jackpot trigger is usually a bonus round in itself. In Microgaming's Mega Moolah, activating the jackpot bonus takes you to a wheel you need to spin, which in turn decides which jackpot you're going to win (Mini, Minor, Major or Mega). Typically, jackpot bonus rounds are activated through 3 or more of the same specific symbol.
In some cases, triggering the jackpot can also mean winning it, without bonus rounds or any other hurdles to go through. This could be through a certain set of symbols appearing in order, a random trigger unrelated to symbol formation, or something else.
Your Odds of Winning a Progressive Jackpot
The odds of winning a progressive jackpot are astronomically low. It's the online casino version of winning the lottery. With that said, we can estimate how long it takes for a jackpot to drop based on past events.
Typically, higher jackpots tend to last months until a winner is found. For smaller jackpots, especially fixed, the time before a win i.e. "win frequency" is improved.
Top progressive jackpot slots – win frequency
| | |
| --- | --- |
| Mega Moolah | 41 days |
| Mega Fortune | 78 days |
| IGT MegaJackpots series | 57 days |
How are Jackpot Slot Winnings Paid Out?
Have a look at key things to know about progressive jackpot payouts at US online casinos.
Jackpot Slots vs Regular Slots
We'll summarize the key differences and benefits to both types before going further.
When considering the RTP of progressive slots, we can easily conclude that jackpot slots aren't for everyone given the significantly lower RTP.
Most video slots and progressive slots have a same structure; 5 reels, 25 paylines, a bonus round and a Wild symbol.
Still, progressive jackpot slots warrant a greater risk and investment, given the lower hit rate, payout size and highly volatile nature. And odds are that most players will never even see the jackpot bonus round. That's why we recommend video slots for general gameplay, casual game sessions and bonus wagering.
On the other side, jackpot slots offer life-changing sums and there are plenty of daily jackpots with smaller, frequent prizes as well.
In summary, there are benefits to both, and ultimately it all depends on your taste, budget and expectations from a typical game session.
Types of Jackpot Slots
Jackpot slots and progressive slots can mean the same thing, but progressive slots are just a type of a jackpot slot. In fact, there are 3 main jackpot slot types you need to know.
Here's an outline of their key differences, followed by a deeper explanation for each type.
| Jackpot Type | RTP | Volatility | Jackpot Win Frequency |
| --- | --- | --- | --- |
| Progressive | Low | High | Very Low |
| Fixed | Medium | Medium-High | Low |
| Daily | High | Low-Medium | High |
Progressive Slots
Progressive jackpot slots are self-explanatory. They are jackpot slots in which the prize pool continuously increases until it's won. As we said, the jackpot increases through a portion of player bets. As such, progressive jackpots are the most lucrative.
When a player wins a progressive jackpot, the prize is reset to its base value and the process starts over again.
Fixed Jackpot Slots
Fixed jackpot slots are the opposite of progressive. The jackpot amount is always the same, and it is exclusively determined by its software provider or the casino offering the slot. These slots' jackpots are not easier to hit, but they have a lower prize, and in consequence a lower popularity.
Daily Jackpots – Must Fall Jackpots
Made popular by Red Tiger Gaming, Daily Jackpots also known as "Must-Drop" or "Must-Fall" jackpots have an extremely high win frequency. The answer lies in the name, as each jackpot from this slot type will be won by a lucky player by the end of each day – no matter what. The next day, a new jackpot will be available, and the cycle continues.
The caveat is that daily jackpots are worth a couple of hundred/thousand $USD, which is a huge difference from the millionaire-makers like Mega Fortune.
Local vs Network Jackpot Slots
Currently in the US online casino market, only local jackpots are available.
Local progressive jackpot = bets are pooled from players from one casino
Network progressive jackpot = bets are pooled from players from multiple casinos, on the same game.
As you can tell, network progressive slots are game-changers. They allow for super-high jackpots like Mega Moolah and Mega Fortune's record-breaking $15+ million jackpots. On the flipside, playing a network progressive jackpot slot means you're competing against many more players for the grand prize.
Since network progressives don't exist in the US, players from the States must wait for proper regulations to allow this.
Local Progressive Jackpot Slots
Higher chance of winning

Largest jackpot size

Lower jackpot compared to network progressives
Network Progressive Jackpot Slots
Highest jackpot prizes on the market

Wider choice in games

Competing against players from many casinos

Lowest chance to win
Best Progressives Slots to Play in the US
Have a look at the top 3 progressive jackpots currently available in the US. These are all fixed progressive jackpot slots, but the jackpot can rise over a million at certain online casinos.
The availability can vary by state, but players in New Jersey and Pennsylvania will have no trouble finding these games.
MegaJackpots: Cleopatra
MegaJackpots: Cleopatra
| | |
| --- | --- |
| RTP | 88,98% – 92,48% |
| Jackpot hit frequency average | 57 days |
| Volatility | Medium – High |
| Where to play | |
A spin-off of the cult classic slot Cleopatra, MegaJackpots: Cleopatra is not much different than the original. The graphics, animations and audio qualities haven't received an overhaul. Nonetheless, MegaJackpots: Cleopatra does justice to its predecessor.
The game offers rewarding mechanics to make sure your hunt for the jackpot doesn't leave you dry. Namely, any win that contains a Wild symbol gets a X2 multiplier. What's more, the Cleopatra Bonus feature will net you 15 free spins bundled with an X3 multiplier.
While the jackpot is the main prize, you can still win up to 9,950 x your stake per spin on any given free spin in the bonus round. While the potential is there, but we still don't recommend this one if you're playing with a bonus or lower budget.
Divine Fortune
Divine Fortune
| | |
| --- | --- |
| RTP | 96.59% |
| Jackpot hit frequency average | 78 days |
| Volatility | High |
| Where to play | |
The classic Divine Fortune is somewhat of a sequel to the original Mega Fortune. Many providers expand the same jackpot across multiple slots to provide players with variety. Ultimately, Divine Fortune arrived as a standalone release in US online casinos.
It offers the highest RTP from all progressive slots, meaning adequately rewarding base game outside the jackpot bonus round. When it comes to jackpots, Divine Fortune has 2 fixed and 1 progressive jackpot – the Mega. The game also has a Free Spins feature, as well as re-spins tied to Divine Fortune's Wild symbol. All in all, plenty of fun and winning potential to be had with NetEnt's Divine Fortune.
MegaJackpots: Wheel of Fortune On Air
MegaJackpots: Wheel of Fortune On Air
| | |
| --- | --- |
| RTP | 89,05% – 92,55% |
| Jackpot hit frequency average | 57 days |
| Volatility | Medium – High |
| Where to play | |
Wheel of Fortune On Air as a slot is highly popular in the US, and IGT's MegaJackpots take on this theme does not disappoint. Besides a lucrative jackpot shared between all MegaJackpot slots, this one packs quite a bunch outside the jackpot as well.
Namely, you can benefit from 4 bonus features! This includes full Wild Reels, Sticky Wilds and re-spins, Mystery symbols and the Megajackpots Bonus feature. Still, keep in mind that the slot's volatility is quite high. Combined with the slot's low RTP, you should go into this one with a fairly sizable budget.
Tips for Playing and Minimizing Risks
There is no strategy that can give an advantage when it comes to slots – progressive or not. The time since the jackpot last hit, your stake size, and how much you play ultimately doesn't matter. Win or not – lady luck will be your guiding hand. With that said, we have some legitimate gameplay tips to offer related to playing jackpot slots and online casinos in general.
Record Progressive Jackpot Slot Winnings Online
At the time of writing, all record wins are outside the US, since the market is still fresh and doesn't allow network progressives. Nonetheless, it highlights the potential these slots have.
| Slot name | Jackpot won | Year won |
| --- | --- | --- |
| Mega Fortune | $24,000,000 | 2013 |
| Mega Moolah | $22,400,000 | 2018 |
| Mega Moolah | $19,900,000 | 2015 |
| Arabian Nights | $17,300,000 | 2011 |
| Mega Moolah | $11,600,000 | 2016 |
Alternatives of Progressive Jackpot Slot Games
If you've concluded that progressive jackpots aren't your thing, and you'd rather explore other options, we have you covered! Read up on video slots and find the highest paying games and suitable online casinos. Feel free to explore Megaways slots as well, games with high volatility but the highest payout potential on the market and hundreds of thousands of "ways to win".
Progressive jackpot slot alternatives
Hundreds of thousands "ways of win"
Highest winning potential
Latest mechanics, modern visuals
Endless variety in themes and mechanics
Hundreds of games for each budget
The best fit for bonus wagering
Conclusion
Progressive slots can change your life with a single spin. The pull of this game type is strong, even though any player's chance of winning are astronomically low.
With that said, many progressive slots offer rewarding base games and additional bonus features for winning potential.
Have a look at the top jackpot casinos in the US and try out some titles in demo mode or real money. While you're at it, we advise to take advantage of bonus opportunities as well!
FAQs
What is a progressive jackpot online slot?
A progressive jackpot online slot is a video slot with a progressive jackpot prize that increase in value as more players place bets. In progressive jackpots, a portion of each bet goes towards increasing the prize pool. This portion usually ranges around 3% to 4% of each wager in the casino. For local jackpots, bets are pooled from one casino, whereas network jackpots are pooled from multiple online casinos.
What are the odds of hitting a progressive slot machine?
The odds of hitting a progressive slot machine are super-low – a fraction of a percent. It's hard to give an exact odds estimate since thousands of players play these games daily, and jackpots are awarded once every couple of weeks or months.
What are the best progressive jackpot slots?
The best progressive jackpot slots are Divine Fortune, Arabian Nights and MegaJackpots by IGT such as Wheel of Fortune on Air, Siberian Storm and Cleopatra. These games offer the highest jackpot values in the US, some even surpassing the 1 million $USD mark.
How often do progressive jackpots hit?
The best and largest progressive jackpots in the industry typically hit every 60 days. Luck is luck, and a jackpot can drop twice in the same day, so these estimates should be taken lightly. Some less popular and lucrative jackpots tend to hit more often, but the trade-off is the lower prize.
Are progressive slots worth it?
Progressive slots are not worth it for maximizing profit. If winning as much as possible is your ultimate goal, we advise playing regular video slots with high RTP, plenty of rewarding mechanics, free spins and additional bonus features. What's more, as alternatives to jackpot slots we suggest Megaways slots by Big Time Gaming and its partners.
How do you win the jackpot on a slot machine?
To win a jackpot on a slot machine, you must activate the jackpot trigger. This can be a bonus round, any winning spin, or any spin regardless of outcome.