How to Play Slots
A complete beginner's guide to playing online slots. Learn how to play slots online, the basics of how they work, and what are the essential elements of every online slot.
Discover the types of bonus features in slots. Explore betting limits, RTP, volatility, special symbols, and extra features. Find tips how to win more at slots.
Basics of Slots
These are the basic elements essential to every slot machine. They're not essential knowledge to learn how to play online slots, but they will help you completely understand their inner-workings.
Reels

Every slot is played on a set on reels. The reels are vertical lines where the symbols move when you click the "spin" button. The typical online slot has 5 reels, and older classic slots used to have 3 reels.

Paylines

The slot paylines are "invisible" lines that determine in which ways you can form a winning combination. The slot symbols need to be lined up according to the payline, to generate a win. The typical online slot has 25 paylines. The paylines can be found in the slot info panel.

Ways to win

"Ways to win" is a different word for paylines, which became popular among modern slots, especially Megaways slots. Ways to win are dynamic, they change on each spin, and can reach over 100,000+, and replace traditional paylines. They open up the potential for many more matching symbol combinations.

Bonus features

The bonus features are typically the most rewarding part of any online slot. The bonus feature is usually a free spins round, pick-to-win feature or a random trigger that awards a coin win. Bonus rounds are usually activated by special symbols called Scatters or similar Bonus symbols.

Min and Max bet

Every slot has a minimum and maximum bet limit. Limits can be adjusted through coin values or directly, depending on the slot game.

Maximum Win

Every slot has a maximum win amount you can get from a single spin. The maximum win is sometimes a jackpot, or achieved through the maximum amount of the highest paying symbols on a single spin.

RTP

Every slot has a RTP (Return to Player) percentage. RTP represents the slot's theoretical return rate you should get the money you stake. A 95% RTP should return $95 for each $100 invested, in theory. RTP is theoretical, calculated over millions of spins, and very volatile in short play sessions.

Volatility

Volatility determines a slot's payout ratio. Low volatility slots pay often, but less. High volatility slots pay less often but in higher amounts. Medium volatility slots are a balance between the low and high volatility levels. Typically, high volatility slots have the highest payout potential, whereas low volatility slots involve less risk.
This information should serve as a great starting point in learning how do slots work. We will explore how the above elements can vary in greater detail, but first, we guide you on how to get started playing.
How to Play Slots at the Casino?
Follow our step-by-step guide on how to play slot machines for beginners. It's essential that you have a casino account and make a deposit to play for real money. To play for free in demo mode, all you need is an account, but can't generate real money winnings, unless you claim a no deposit bonus.
1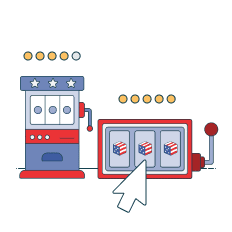 Open the slot game
You can browse hundreds of slot games at the online casino, or find the one you like through the search bar.
2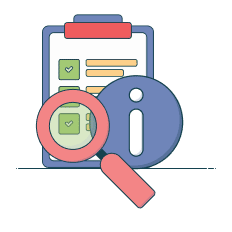 Check the slot information
Click on the cogwheel symbol or "i" symbol to find the slot info.
3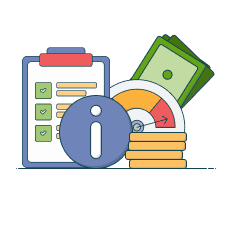 Inspect the payouts and features
In the slot info panel, check the paylines, how to activate the bonus features, RTP, and symbol payouts.
4
Adjust your bet size
The default bet size is usually higher than most players prefer. Before spinning, adjust your bet size to your liking.
5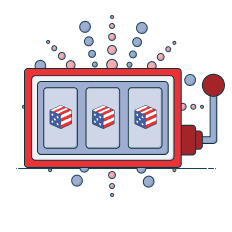 Spin
Click the spin button and start playing. You can set Autoplay or Quick Spin for hands-off or faster gameplay.
Complete Guide to Online Slots
Our complete guide will teach you detailed info about how to play slots online. We go in-depth on slot features, special symbols, settings and paylines.
How slots work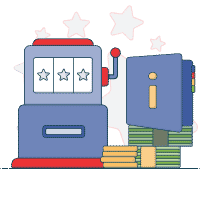 Objective
The objective of any online slot is to win by clicking the spin button. The indirect objective is to activate the bonus round because this is where most of any slot's winning potential lies.
Some slots have multiple bonus rounds with different reward levels, as well as random triggers that reward coin payouts.
Since the nature of slots is purely luck-based, there is nothing you can do to affect the outcome besides clicking the Spin button. Knowledge of how bonus rounds are triggered doesn't change the fact that the slot's RNG (random number generator) will be the only factor that determines if you win or lose.
Slot Layout
The slot layout is determined by the:
The typical video slot has 5 reels, 3 rows and 25 paylines. This can accommodate 15 symbols on each spin.
The number of reels and paylines are increased in some slots, which opens more ways to win. However, these slots also extend the rows, adding more symbols, and in turn reducing the chance of forming matching symbol combinations.
The slot layout is important to consider because it affects the gameplay and payouts. It's also an indicator of the type of slot it is in terms of payouts. This is connected to different aspects as well, such as slot RTP and volatility.
Settings
There are different settings you can use to adjust your gameplay, which vary slightly by the software provider.
Selecting this option speeds up the slot animations, and allows for way more spins per hour.
The slot sound effects can be turned off or adjusted in volume.
Some slots have a soundtrack separate from the sound effects. In some online slots like Guns 'N' Roses, there are different soundtrack songs you can choose from.
Some slots let you adjust the graphics quality to minimize the data use or performance demand on the device you're playing.
Autoplay
Autoplay is a useful feature that doesn't require you to click the spin button every time.
Autoplay can be adjusted to:
Stop after X amount of spins
Spin for X amount of times
Spin after X amount won
Spin after X amount lost
Spin until bonus round is activated
Coin Values and Betting Limits
The coin values determine your bet size. Typically, you can adjust the coin value from 1-10. This affects the bet level. In recent slots, coin values have been removed for a more simpler approach where you simply select your bet size in dollars.
Each slot has a betting limit per spin. You can increase or decrease limits on any spin. This will not affect gameplay or "reset" the slot in any way. Of course, the higher you bet – the higher the potential returns.
Bet Lines and Ways to Win
The bet lines or paylines determine the ways in which matching symbols can form winning combinations.
Typically, you need 3 or more matching symbols on a payline to form a winning combination.
Paylines are replaced by "ways to win" in many modern slots and Megaways slots. Ways to win can reach over 100,000+. As an example, Bonanza Megaways has 117,649 ways to win i.e. megaways. The megaways are dynamic, and can change on each spin.
The ways to win typically open fully in the bonus round of a Megaways slot.
For example:
Spin 1: 44,590 ways to win
Spin 2: 10,234 ways to win
Spin 3: 24,535 ways to win
Spin 4: bonus around activated: 117,649 ways to win
It all depends on the slot RNG but even though this may sound complicated, it's not necessary to learn, in order to understand how to play online slots.
Special Symbols
Special symbols like the Wild and Scatter are part of every online slot. These symbols enhance gameplay and payouts by activating bonus rounds, generating payouts and ease the formation of winning combinations.
Scatter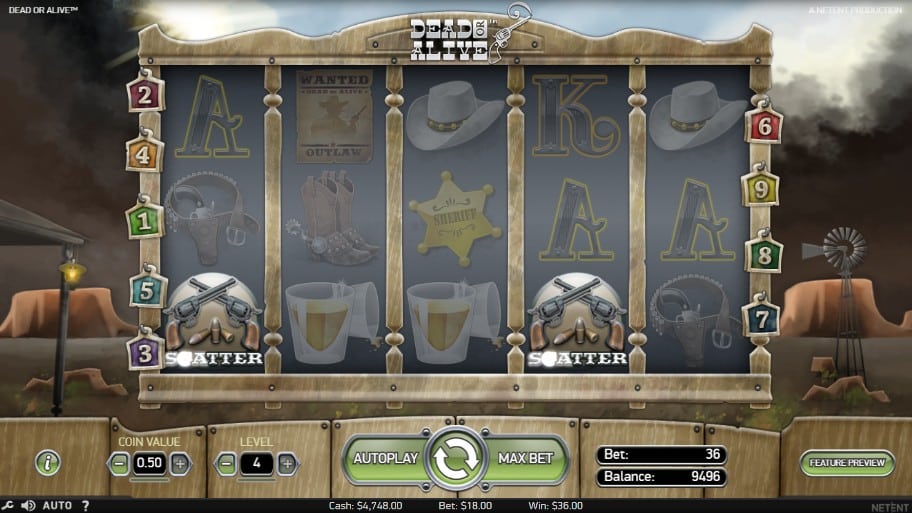 The Scatter symbol is usually the trigger for the bonus round. Typically, you need at least 3 Scatters on a payline, or anywhere on the reels, to activate the bonus round.
This is the most common Scatter symbol. When you get 3 or more Scatters, you will be rewarded with a certain number of free games.
The Scatter can also activate a different bonus game, such as a Wheel of Fortune-style bonus game or a click-to-win bonus game which rewards different coin payouts.
Some Scatter symbols straight up reward coin prizes. They can also award a prize, and activate a bonus round at the same time.
Wild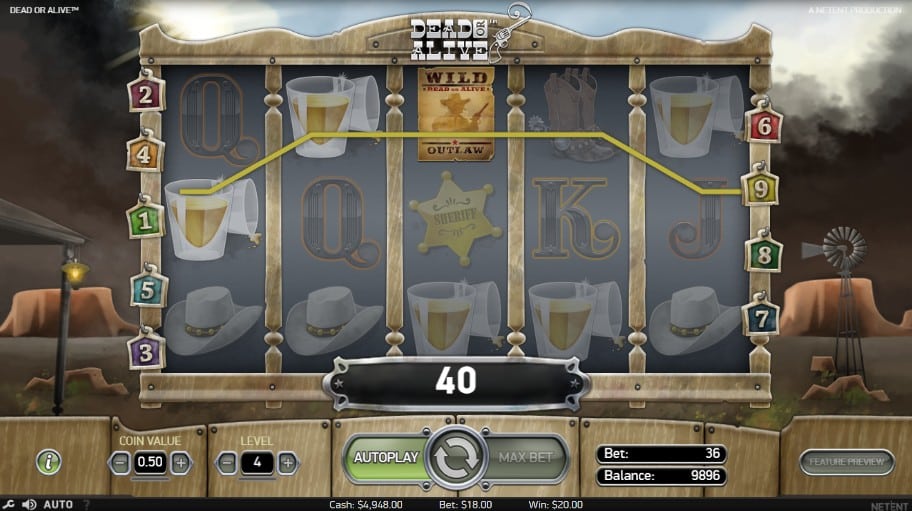 The Wild is essential in every slot, and typically the symbol most players want to see. It substitutes for nearly all other symbols, hence the name "Wild". It helps in forming matching symbol combinations, and usually enhances payouts since the Wild is typically a high paying symbol.
Once the Sticky Wild appears on your reels, it remains in place for the following spin. In many games with Sticky Wilds, you can accumulate several of them and snowball into a huge winning spin. In some online slots, Sticky Wilds are only available during free spins.
Once the Walking Wild appears, it sticks on the reels, but moves position on each spin, until it disappears off the reels completely. If it moves from left to right, it disappears after it reaches the furthest right position. The Walking Wild is similar to the Sticky Wild, and enhances the payout potential.
Multiplier Wilds enhance winnings by multiplying your win by X2, X3 and sometimes more.
Colossal Wilds are typically 3×3 symbols that take up multiple positions on the reels, potentially generating massive wins. This one of the most valuable Wild type.
Stacked Wilds are similar to Colossal Wilds. They usually take up an entire reel, enhancing that spin's payout potential.
Expanding Wilds can appear on the reel and expand to cover the entire reel. The difference between Stacked and Expanding Wilds is that the latter may require some special conditions to expand.
For example, this Wild will only expand if there are different specific symbols on the reels as well. That's why it can sometimes appear as a regular Wild.
Special Features
Online slots are filled with special features that improve gameplay, payouts and make the game more entertaining.
Jackpots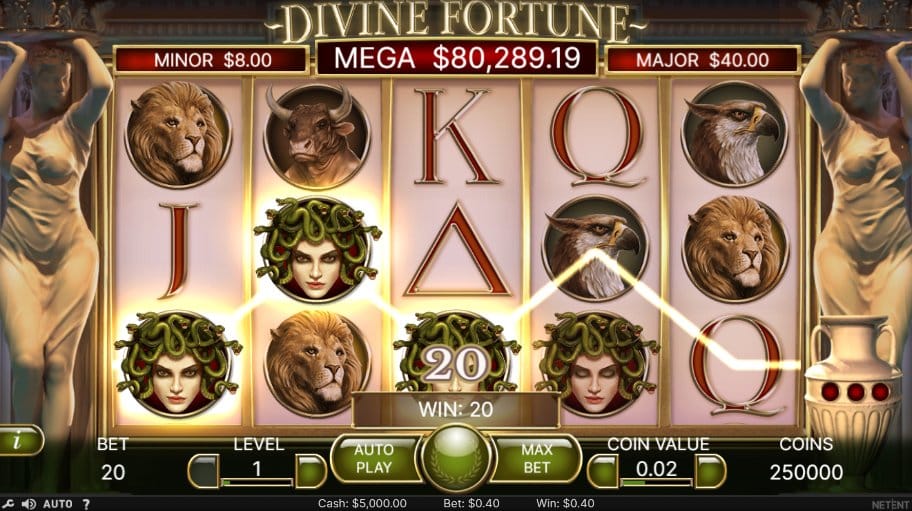 Some slots are considered jackpot slots, which give you the potential of a huge, one-time payout that can be potentially life changing. Jackpots slots usually have a lower RTP, because a portion of each bet, and the RTP, goes toward the jack pot prize pool.
In a progressive jackpot, the jackpot continuously expands through player bets. There is a base jackpot value. After someone wins the jackpot, the slot resets back to the base jackpot value.
Fixed jackpot slots reward the same jackpot amount regardless of player bets. In some of these slots, the RTP is unaffected since the player bets do not help to increase the prize pot.
Daily jackpot slots are games where a jack pot must drop each day, guaranteeing one winner daily. Naturally, the jack pot size of these slots is much lower than progressive and fixed jackpots.
Local vs Network Jackpots
Progressive jackpot slots can be local and network jackpots. Local jackpots are lower in value, and network jackpots can reach millions.
Local jackpot: pools bets from players from one casino only
Network jackpots: pools bets from players from multiple casinos
Random Triggers
Random triggers have no specific pattern or description. They vary by online slot. Typically, the random trigger appear can give you a cash prize on any spin in the base game, bonus round – or both.
Random triggers are not connected to any special symbol, they just happen.
Click to Win Bonus Rounds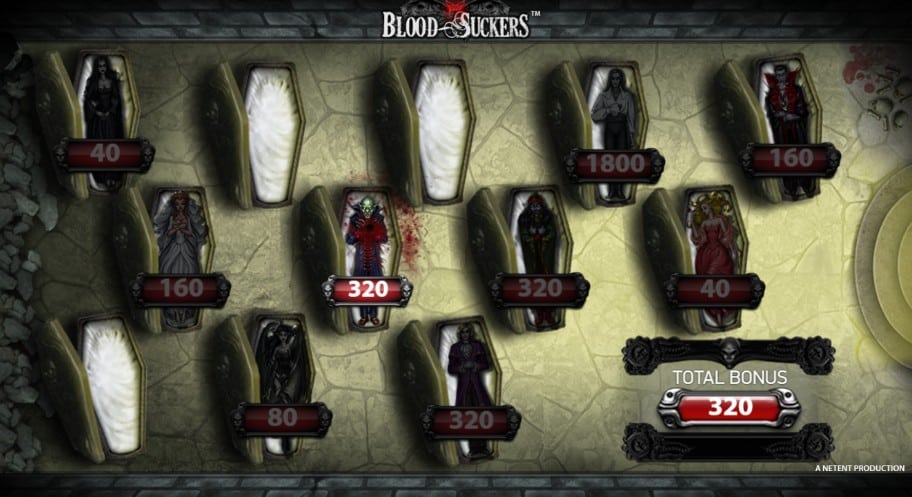 Click-to-win bonus rounds are not overly exciting, but they can hand out sizable cash rewards. These bonus rounds are usually activated by Scatter symbols.
Typically, in a bonus game of this kind, you click to reveal certain symbols and find out what's hiding behind that symbol. It could be a cash prize or special symbol taking you to a different bonus game. A game with a popular click-to-win bonus round is Blood Suckers, where you reveal coffins for cash prizes.
Free Spins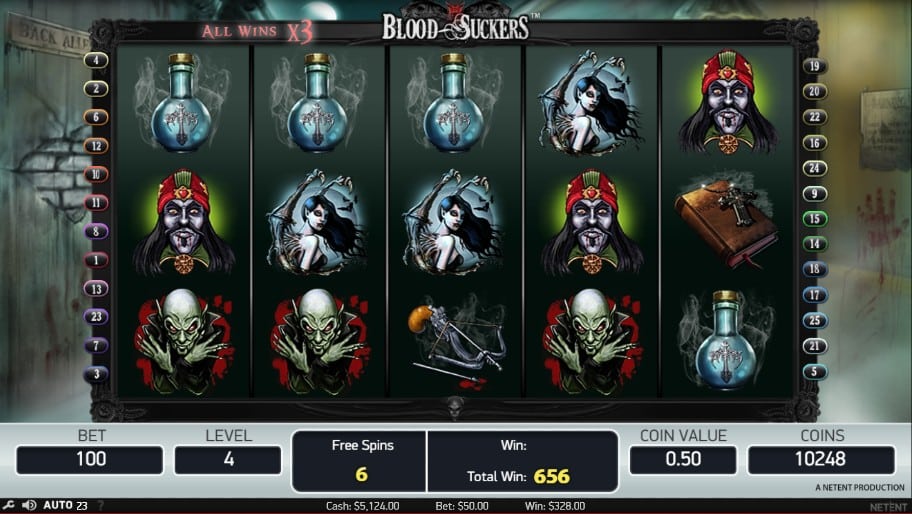 Free Spins are the most popular bonus game in any given online slot. They are present in most games, usually activated by 3 or more Scatter symbols.
The number of free spins can depend on the Scatter symbol amount. For example, 3 Scatters can reward 10 free spins, 4 can reward 15, and 5 can reward 25.
The free spins amount vary by slot. In many slots, you can re-trigger more free spins, during free spins, through additional Scatter symbols.
Cascading Reels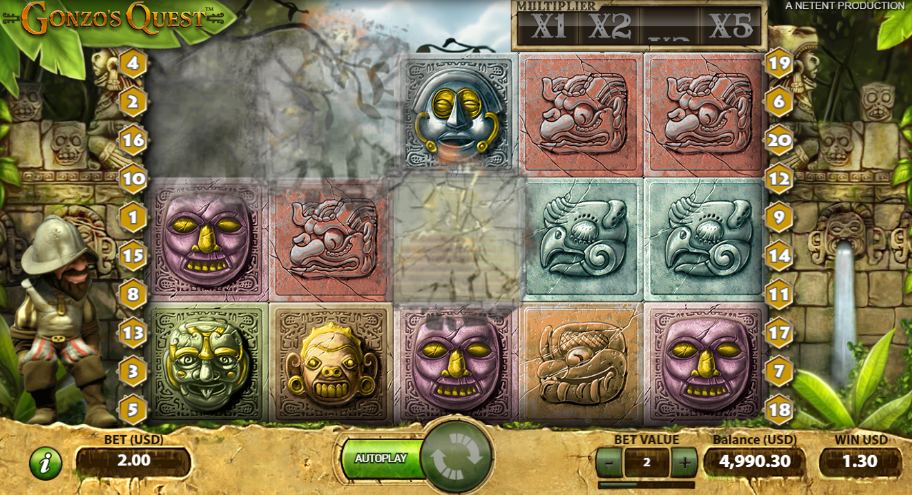 Cascading Reels is a feature with many names, such as Exploding Reels, Avalanche Reels, "Reactions" feature (Bonanza Megaways), and others.
They all work on the same principle. When a winning combination is formed, winning symbols disappear and are replaced by different symbols. The replacement happens at the same time with a free re-spin. This can create rewarding chains of wins that generate huge wins at the cost of a single spin.
Cascading Reels are essential in every Megaways slot.
Multipliers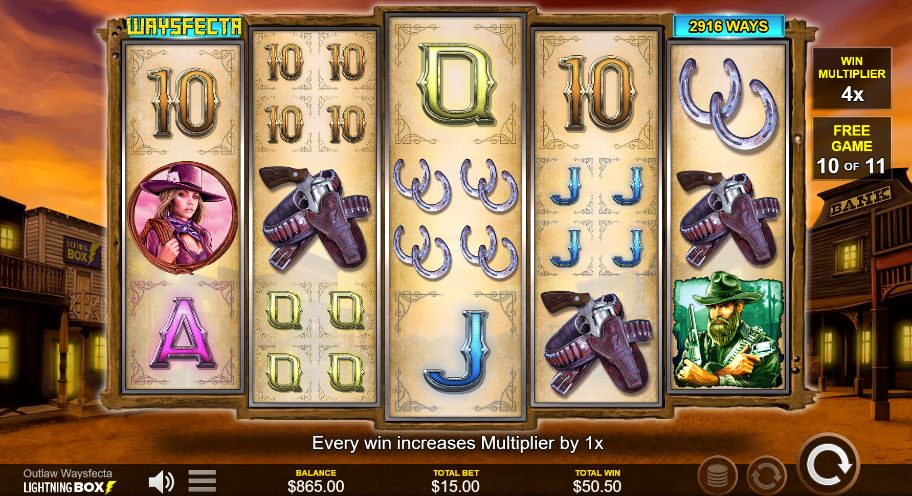 Some slots have a multiplier mechanic that is separate from multipliers generated by some Wild symbols.
For instance, in some games consecutive wins increase your multiplier. If you win 3 spins in a row, the third winning spin will have an X3 multiplier, the fourth one will have an X4 multiplier, and so on. In some games, this expanding multiplier is only available in the bonus round.
How to Play Slots and Win?
There is no secret to slot machines that will help you win more, outplay the casino, or increase your winning chances. Nonetheless, we still have tips for you that will make you a more successful slot player.
Conclusion
Slots are the easiest to play and most fun game at the casino. That's why they're by far the most popular game type, and they are available in far greater number than any casino game. All you must do to learn how to play slots is find and tap the spin button.
Selecting a proper slot is important. What we mean by this is finding a slot with an RTP, features, special symbols, volatility, theme and layout that matches your taste. With 1000+ slots on the market, this is an easy task.
FAQs
How do you start playing online slots?
To start playing online slots, you will need to make a casino account and open the games library. We advise you to check the slot's RTP, volatility, bonus features, paytable and special symbols before playing.
Can you play slots online for real money?
Yes, you can play slots online for real money at any licensed US online casino. Ensure you have deposited real cash through a payment method of your choosing. Before playing, make sure to adjust the bet size of the slot you're playing. You can change bet size on each spin.
How does an online slot work?
Online slots work by moving symbols on reels, rows and paylines, controlled by a RNG (Random Number Generator) software that randomly determines the positions every time you click the spin button.
Is there a strategy to winning slots?
There is no strategy to winning slots, like you would find for Blackjack, Craps, Poker or a similar game. You can still use tips to win more, such as ensuring you choose the right slot for your needs and budget. For example, high RTP, low volatility slots are better for clearing bonus wagering requirements. High volatility slots are better for players looking for the biggest payouts.
Does playing max bet increase odds?
It depends. Playing max bet increases the payouts, but not necessarily the odds. However, betting on maximum paylines increases your odds of winning, since you have more chances of forming a winning combination. This inherently demands that you increase your bet size.
What triggers a jackpot on a slot machine?
The jackpot on a slot machine is randomly triggered through special symbols. Typically, this can mean 5 symbols of the same type, or 3 or more bonus symbols that take you to a Wheel of Fortune-style bonus game. In the wheel, you can win one of the slot's jackpots, including the grand prize jackpot.