French Roulette Online – Play for Free or Real Money
Find top-rated casinos to play French roulette online for free or real money. Our experts hand-picked the best casino sites based on strict criteria: fair play, security, casino bonuses, mobile apps, and more.
Learn more about French roulette, such as the types of bets, odds, and payouts. We explain the table and wheel layout, as well as the differences between American and French roulette.
Best French Roulette Casinos in the US

Top Results for
Virginia, US
| # | Casino | Bonus | Visit Site | T&Cs |
| --- | --- | --- | --- | --- |
How We Rate The Best French Roulette Casinos
Have an in-depth look at our review process and learn how our team of experts analyzes casino sites. Each of the points underneath guides us in creating our list of the best French roulette online casino sites.
Security & fair play

Our team ensures that each casino is legitimately operating in each state by verifying the license details. What's more, we look for fair play tools to help you manage your French roulette budget. We're referring to loss limits, deposit limits, session limits and self-exclusion.

Game variety

French roulette isn't huge in terms of variety, especially in the US. Still, some sites go the extra mile by offering an additional table or two. We also analyze the live dealer lobbies and check if they offer French roulette.

Casino bonuses

We ensure that the casinos we list offer playable casino bonuses on French roulette. As a rule of thumb, roulette contributes about 10% to the wagering requirements. We also consider the bonus match percentage, cash amount and the overall fairness of the terms and conditions.

Mobile apps

Every French roulette online casino offers mobile apps for iOS and Android. Not all apps are the same. We test performance, ease of use and mobile game compatibility. We ensure you have quick access to payments, live chat, the games lobby, and more.

Payout speed & options

Since French roulette offers high table limits, we make sure you have payment options with suitably high limits as well. We also analyze how fast the casino processes payouts, which is independent from your payment method's individual processing times.
Our selection process can guide you as well. We ensure that our top list is regularly updated. However, when you're browsing a new or unknown casino, take our criteria as a guide to evaluate the site's quality by yourself.
How To Start Playing French Roulette Online
Use our step-by-step guide to begin playing roulette for real money or free in demo mode. For real money play, you will need to make a cash deposit. Your first step should choosing a French roulette casino and creating your free account.
1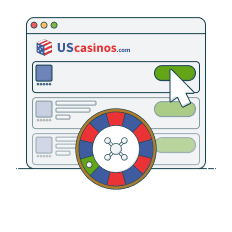 Open the games lobby
In the games lobby there is usually a "roulette" category. If not, search for "French roulette" in the search box
2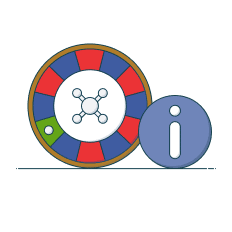 Find the game info panel
When you open the game, there will be a button that takes you to all the information you need to know about the game.
3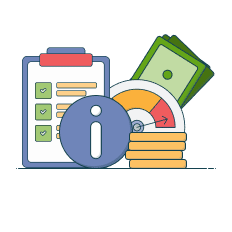 Analyze the rules and bets
In the game info panel, analyze the rules, bet types, odds, and payouts. Make sure to check the table's RTP (Return to Player) rate.
4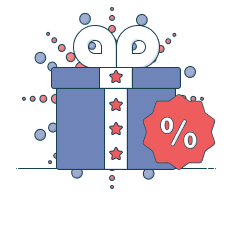 (Optional) Claim a casino bonus
Before making your first real money deposit, you can claim a 100% deposit match bonus and double your bankroll.
5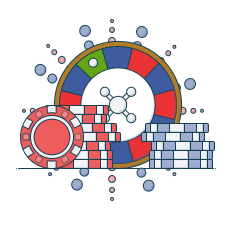 Start placing bets
Select your desired chip denominations and start placing bets on the table.
Free vs Real Money French Roulette
French roulette for real money and free is completely identical in gameplay. The only difference is that one variant lets you risk and win real money, whereas free play is for practice and fun.
Any French roulette free game has no time limits, and it offers an opportunity to test the game as a beginner. You can also explore new game variants risk-free, and test strategies without spending money.
Free French roulette
No time limits

Test new strategies for free

Explore new game variants

Can't play live dealer tables

Can't claim casino bonuses
Real money French roulette
Higher excitement

Win real money

Enjoy live dealer tables

Take advantage of bonuses

Risk real money
Playing for real money ups the excitement levels. Knowing you have a shot at winning real cash is a game-changer. What's more, real money play lets you claim valuable casino bonuses. On top of that, you're able to play live dealer roulette, which is not available in demo mode.
Complete Guide to French Roulette
Learn everything about French roulette, such as the bet types, odds, and payouts. Explore the table layout and wheel. Learn about live dealer roulette, and the difference between French and American roulette.
Table Layout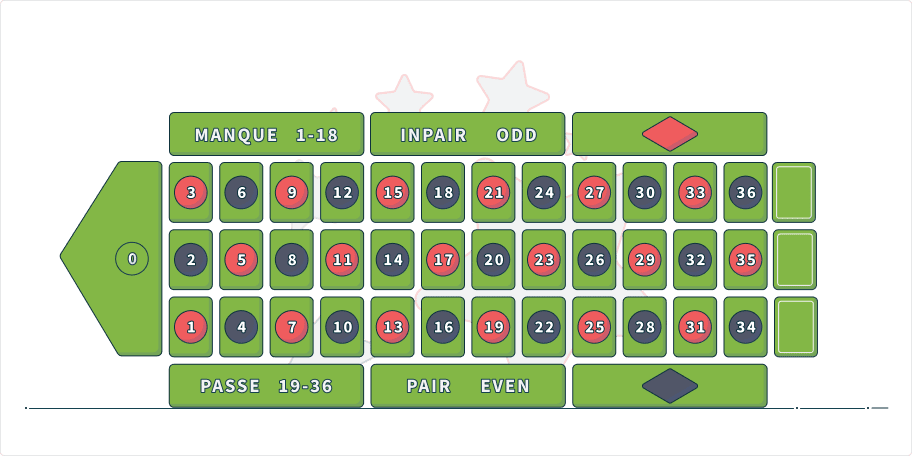 This is what a typical French roulette table looks like. It contains all the betting fields, written in French and English. This is where you place your desired chip denominations to place your bets.
Wheel Layout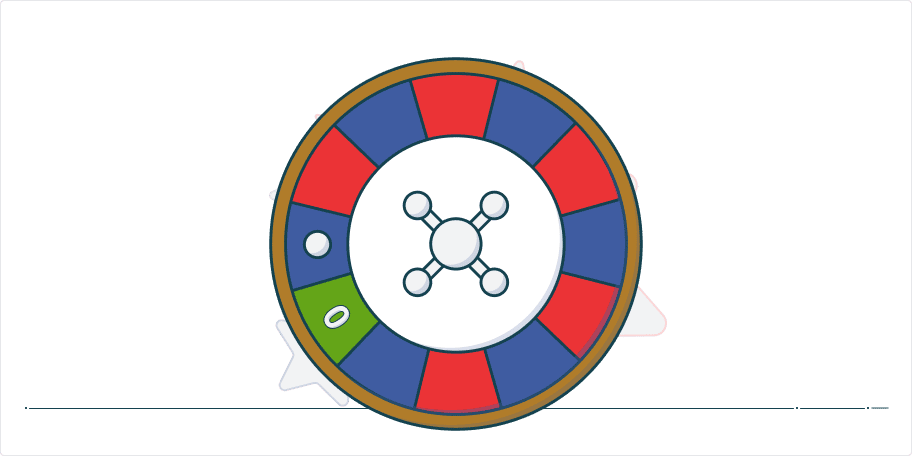 This is the typical French roulette wheel layout. It contains 37 numbers, ranging from 1 to 36, as well as one zero (0) pocket.
The numbers are in non-sequential order, and the ordering is different compared to the American wheel. The number layout doesn't affect the odds and payouts.
Types of Bets in French Roulette
The bet types in French roulette, like in American roulette, are divided into Outside and Inside bets. Have a look at the available betting options. Keep in mind, roulette lets you combine as many bets as possible.
Inside Bets
Inside bets are high risk, low odds bets. They are not recommended to beginners because of their low odds, despite the high potential payout
Outside Bets
Outside bets are low risk, high odds bets. We recommend them to beginners because of the high odds. They are also suited to casual play and wagering casino bonuses.
Call Bets
Call bets, sometimes called announced bets or racetrack bets, are unique bets available outside the main roulette table. These bets have French names, but they are simple to understand.
La Partage and En Prison
These special rules are common to French roulette. They can increase the RTP to 98.65%, but French roulette variants with these rules are not currently available at US casinos. If you find a game that employs la partage and en prison, then you'll be playing the highest paying roulette on the market.
La Partage – The la partage rule returns half of your stake, if the ball lands on a zero. This rule only applies if you've placed an even-odds bet.
En Prison – The en prison rule can retain your entire original stake when the ball lands on a zero, if you've placed an even-odds bet. The en prison rule "freezes" or "imprisons" your bet and automatically re-places it in the next game round. If you win, you don't get the payout, but you get your full stake back from the previous round.
Odds and Payouts
Full French roulette payout chart, including odds of winning each bet. As you can tell, straight up bets (betting on a single number) is rarely recommended, unless you're playing just for fun. The odds are too low, and on average you're likely to get it right once every 37 game rounds, but it's not a guarantee. It's much better to stick to higher probability bets like columns/dozens, as well as the classic red/black, even/odd and high or low.
| Bet | Probabilities | Payout |
| --- | --- | --- |
| Straight | 2.7% | 35:1 |
| Split | 5.4% | 17:1 |
| Street | 8.1% | 11:1 |
| Corner | 10.8% | 8:1 |
| Six Line | 16.2% | 5:1 |
| Column | 32.4% | 2:1 |
| Dozen | 32.4% | 2:1 |
| Red/Black | 48.6% | 1:1 |
| Even/Odd | 48.6% | 1:1 |
| 1-18/19-36 | 48.6% | 1:1 |
French vs American Roulette
You'll find a couple of notable differences between French and American roulette. French roulette has higher odds because of several reasons. The game's RTP is 97.30% because of the fact there is only one zero pocket on the wheel. In contrast, the American roulette wheel has two zero pockets.
In addition, French roulette has the 'la partage' and 'en prison' rules, which can increase the table RTP from 97.3% to 98.65%.
La partage returns half your stake if you've placed an even-odds bet, and the ball lands on zero. The en prison rule can be active in the same scenario, but instead of returning half your bet, it freezes your bet, then repeats it in the following round. If won, you get your full stake back.
These rules are not always available though, especially not in US online casinos. However, even without la partage and en prison, French roulette has a 2.7% higher RTP than its American counterpart.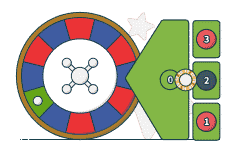 Higher odds
One zero pocket
La partage rule
En prison rule
Less common at US casinos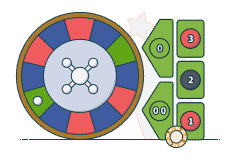 Default version in the US
Lower odds
Two zero pockets
Live Dealer French Roulette
Live dealer lobbies offer the best way to experience French roulette. Live tables are physical, operated by a real person, where you can play alongside other real players.
The entire action is streamed in high definition, where you can place virtual bets from the comfort of your home.
Besides offering a more immersive experience, live dealer French roulette has higher table limits. Not all tables are open 24/7, though, but the tables don't have a player limit. What's more, free play is not available in live dealer lobbies.
French Roulette Tips
These are our expert team's top 5 tips to increase your chances of winning at roulette. You will find them especially useful as a beginner. The good thing is that roulette doesn't require a strategy to master, you only need to learn the rules, bets and payouts.
Alternatives to French Roulette
French roulette is potentially the best online roulette variant because its RTP can reach 98.65%. With the en prison and la partage rules, it's even better than European roulette, and way better than American roulette. In US online casinos, French and European roulette are typically equal with an RTP of 97.3%.
The only real advantage American roulette has is that it's more widely available. What's more, some live roulette tables like "Live Casino Floor Roulette" at Golden Nugget, let you place bets on a real table from the Golden Nugget land casino floor in Atlantic City. This is an American format table.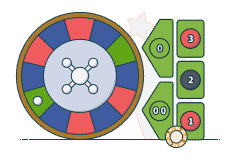 Available at every US casino
Exclusive for some unique live variants
Lowest RTP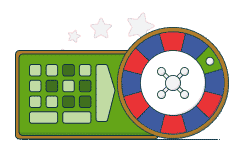 Widely available
Equal RTP to French roulette
No "en prison" and "la partage"
Conclusion
French roulette is easily the best option to play roulette online. The default RTP is 97.3%, as in European roulette, but it can reach as high as 98.65%. The types of bets and payouts are easy to understand, and the game is also available in some live dealer lobbies.
If you wish, you can also claim a casino bonus and wager it on roulette. The wagering contribution is typically 10%, but US casinos rarely impose betting limits during wagering. As a beginner, you can practice for free or play French roulette for real money through our step-by-step guide.
FAQs
What casinos have French roulette?
There are plenty of French roulette online casinos in the US. Your choice can come down to preference, and availability in your state. You must be physically located in the casino's state to play online. Our top list consists of verified casino sites that our experts team evaluated based on strict criteria.
How is French roulette different?
French roulette is different because it can have the en prison and la partage rules. What's more, the roulette wheel only has one zero pocket, compared to the two zero pockets in American roulette. European roulette only has one zero pocket as well, but it can't have the en prison and la partage rules.
How do you play French roulette?
To get started playing French roulette, you'll need to choose a casino and create an account. You can play for free in demo mode, or make a cash deposit and play for real money. You play by placing bets using your desired chip denominations on the roulette table. The roulette ball spins on the wheel and lands on a random number, determining the outcome.
What is the best strategy for French roulette?
There is no strategy that will increase your odds in French roulette. The safest way to play is to stick to Outside Bets, because they have almost 50% odds of winning. We also advise attaining a full mastery of the available bet types in French roulette, as well as their odds and payouts.
Can I play French roulette free?
Yes, you can play free French roulette at any online casino which offers the game. You can play for free through "demo mode", but keep in mind that demo mode is not available on live dealer tables. You can play demo mode without time or money limits, but you can't win any real money.
How many numbers does French roulette have?
French roulette has 37 numbers, which are visible on the table and wheel layout. The numbers range from 1 to 36, and include a zero (0) pocket.