European Roulette Online – Play for Free or Real Money
Play online European roulette at the best US casinos. Our team of experts hand-picked top rates sites based on security, fair play, payment speed and limits, bonuses, and game variety.
Learn more about European roulette, such as the odds, payouts, and types of bets. Discover the differences between European vs American roulette and find tips to win more while playing.
Best European Roulette Casinos in 2023

Top Results for
Virginia, US
| # | Casino | Bonus | Visit Site | T&Cs |
| --- | --- | --- | --- | --- |
How We Rate The Best European Roulette Casinos
Look into how our experts rate the best online casinos for European roulette. We conclude a deep analysis of important aspects such as mobile performance, game variety, table limits, payout speed, and more.
Security & fair play

We make sure to recommend only trusted online European roulette casinos, with a valid license in all states where they offer games. Moreover, we ensure that these sites let you manage your roulette budget through fair play tools: deposit limits, session limits, loss limits, self-exclusion, and time-outs.

Game variety

European roulette is not just one game. There are many sub-variants and unique games based on the game's format. We look for casinos with the best variety that can accommodate all players through different table limits, entertaining gameplay, and enhanced game rules.

Casino bonuses

Slots are usually the go-to for casino bonuses, but European roulette can be used with bonuses as well. Most US casinos let you wager your bonus on roulette with an average wagering contribution of about 10%. We hand-pick sites with the highest wagering contribution to table games, while also considering the deposit match percentage and bonus amount.

Payment options and speed

European roulette is favored by many high-rollers. The game is known for its high table limits, reaching up to $10,000 per game round. As such, we ensure you have suitable payment options with appropriate transaction limits, such as credit cards, bank transfers, and PayPal.

Mobile performance

Mobile performance is essential to when you play European roulette online. We ensure you have well-performing mobile apps at your disposal for iOS and Android. We look at the functionality, and make sure you have easy access to games, payments, live chat and well-adjusted tables for mobile play.
Our selection process provides assurance that our list of top-rated European roulette casinos has been carefully selected. However, you can use our process yourself. When you find yourself in a new casino, follow our selection criteria as a guide to determine the site's quality.
How To Start Playing European Roulette Online
Follow our step-by-step guide and start playing European roulette for real money immediately. First, you will need to choose a casino, create your account, and make a cash deposit. You can also play for free in demo mode, where you can't generate real winnings.
1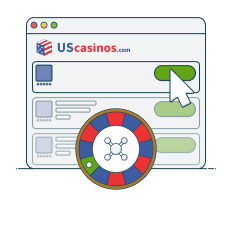 Open European roulette
The available tables can be found in the "roulette" category of the gaming lobby. If not, you can use the search box.
2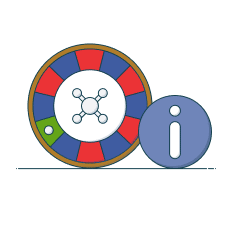 Find the game info panel
Before opening the game, or once you open it, there is an information panel listing every detail about the game.
3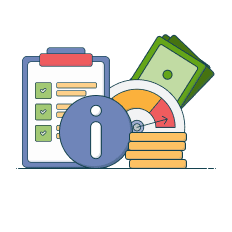 Inspect the odds and payouts
In the info panel, analyze the game's rules, odds, payouts, and RTP.
4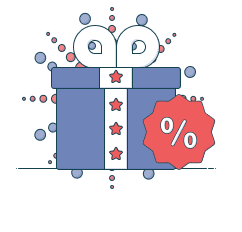 (Optional) Claim a casino bonus
Before making a real money deposit, you can claim a bonus that typically doubles your initial deposit.
5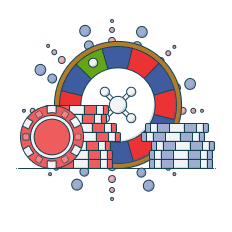 Start playing
Start placing bets and enjoy the real money action on online European roulette.
Free vs Real Money European Roulette
European roulette for free and real money are essentially the same games. To access free play, look for "demo mode" of the game you choose in the online casino lobby.
Free play is a nice option to try out new game variants, practice the rules and bets, and test strategies in a stress-free environment. You never have to spend a cent when playing in demo mode, but you won't be able to generate any winnings. On the flipside, free play us unlimited – you can practice as long as you like.
Free European roulette
Unlimited play

Explore new tables risk-free

Test playing strategies

No deposit required

Unavailable on live roulette

Can't claim casino bonuses
Real money European roulette
Win real money

High fun and excitement

Ability to play live roulette

Option to claim casino bonuses

Real money risk
Real money play is the superior option for most players. There is fun and high excitement from the fact you're "in it to win it". The downside is obvious; you are risking your own money for a chance to win in a luck-based game.
Then again, playing for real money lets you claim a bonus, and essentially double your odds of winning. Most US casinos match your deposit by 100%, meaning a $100 deposit nets you $200 in your bankroll.
What's more, European live dealer roulette tables are only available with real money. There is no demo mode here since you are playing with real people on a physical table.
Complete Guide to European Roulette
Learn everything concerning European roulette. We explain the table layout and show the difference between European vs American roulette. Explore the game's types of bets, odds, and payouts, and learn about live dealer tables.
Table Layout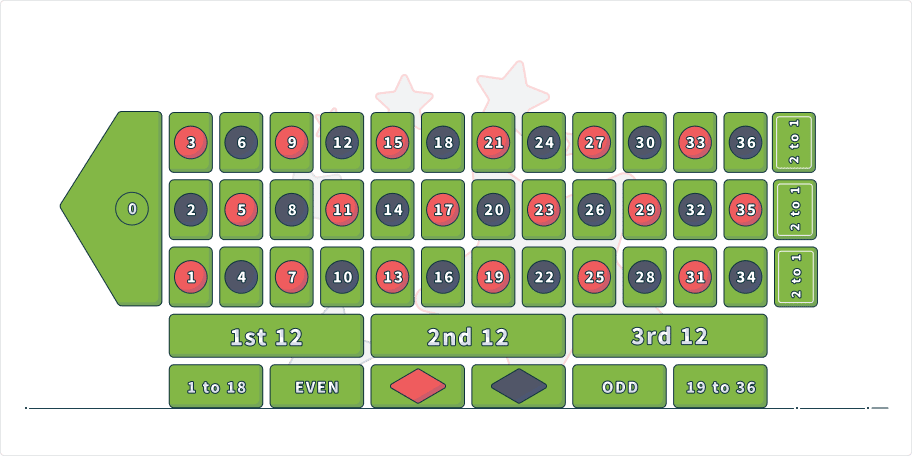 The European roulette table has 37 numbers. The numbers range from 1 to 36 and include one zero pocket. This zero pocket reduces the house edge by 2.7%, meaning European Roulette's RTP is 97.3%.
The table hosts all the betting fields. Red and black, even or odds, 1-18 or 19-36, dozens, columns, and so forth. This is where you place your bets using virtual chips with your desired denominations.
Wheel Layout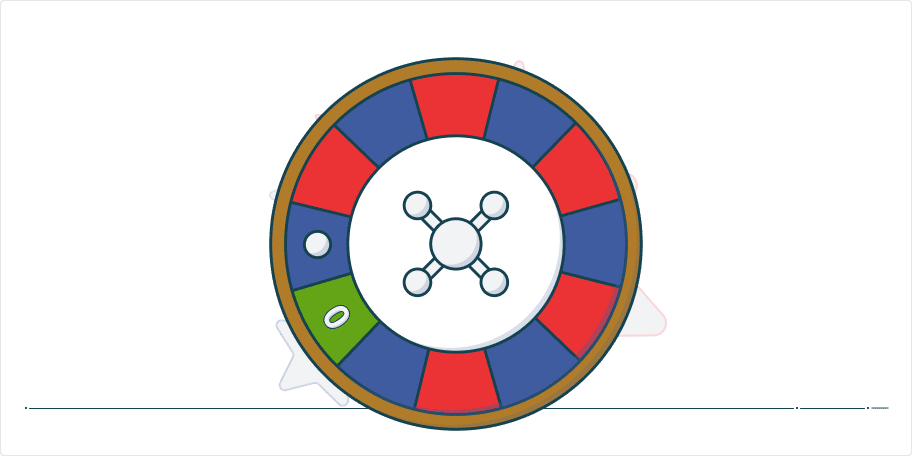 The European roulette wheel hosts all the numbers, including the zero pocket. This is where the roulette ball spins once all bets have been placed. The numbers are placed in a non-sequential order, which is different from American roulette. This has no effect on the odds and payouts.
Typically, the game takes you to a zoomed-in view of the wheel once the ball starts spinning.
Types of Bets in European Roulette
It's advisable to learn all the bet types before playing. The game's bets are split into Outside and Inside bets. This split is not visible on the actual table, but these bet categories help new players differentiate the two because of the varying amounts of risk involved.
Keep in mind that you can combine as many bets as you want in a single game round, and place multiple chips on the same betting area. This is one of the advantages of online roulette games over different table games.
Inside Bets
Inside bets are known for higher payouts and lower odds. They are not recommended to beginners or casual players. They should also be avoided when wagering a bonus.
Outside Bets
Outside bets are known for lower payouts and higher odds. They are recommended for beginners, casual play and bonus wagering.
Racetrack Bets
Racetrack bets, also known as "Announced bets" are inspired by French roulette. They are special bets that can be placed outside the main table, on a special mini-table called a racetrack.
Odds and Payouts
Have a look at a full European roulette payouts chart based on the standard format.
The safest bets are the odd/even, red/black and high/low. They also provide the most reasonable probability of winning, but dozens and columns shouldn't be ignored either, since you have a 1 in 3 chance to win, and the payouts are good to match.
| Bet | Probabilities | Payout |
| --- | --- | --- |
| 1-18/19-36 | 48.60% | 1:1 |
| Red/Black | 48.60% | 1:1 |
| Odd/Even | 48.60% | 1:1 |
| Dozens | 32.40% | 2:1 |
| Columns | 32.40% | 2:1 |
| 6-Line | 16.20% | 5:1 |
| Corner | 10.80% | 8:1 |
| Street | 8.10% | 11:1 |
| Split | 5.40% | 17:1 |
| Single | 2.70% | 35:1 |
Some unique types of roulette have different bets, odds, and payouts, such as 100/1 Roulette. That's why you should always inspect the game info before playing.
European vs American Roulette
European roulette is the superior table format compared to American roulette because it only has one zero. European roulette has an RTP of 97.3%. The American format has two zeros, therefore the RTP is 94.7%.
The difference in RTP is significant, although 2.7% may not seem as much. This difference is especially impactful in long term play.
American roulette is the standard roulette format in US land casinos. In online roulette casinos, you will find both formats in equal measure. As such, we advise playing European roulette if you don't want to miss out on potential winnings.
There is also French roulette, which is identical to European in terms of payouts, although the table layout is in French. The French roulette tables sometimes employ the "la partage" rule, which returns half of all even money bets if the ball lands on zero. This rule increases the game RTP to 98.65%.
Live Dealer European Roulette
We suggest you try live dealer roulette a chance, since it provides the best European roulette experience online. Live tables are streamed in real-time through high-definition video.
They let you interact with the dealer and players through a chat box. You can see the physical table and wheel spinning. All this creates an immersive experience that simulates a real-life environment.
What's more, live dealer roulette tables have higher betting limits, and you will also find some tables with unique twists to the bets and payouts, such as Lightning Roulette by Evolution.
European Roulette Tips
These are our experts' top 5 tips for beginners to European roulette. These tips won't increase the game's RTP, but they will help you avoid losing unnecessary money while you learn the game.
Alternatives to European Roulette
European Roulette is superior to American roulette in terms of payouts because of the single zero (0) pocket, and in most cases it's equal to French roulette with its RTP of 97.3%. In terms of maximizing your earnings, we only recommend switching to French Roulette which employ the "la partage" and "en prison" rules. These rules raise the RTP to 98.65%.
American roulette is the default in land casinos in the US. Some unique live dealer variants are based on this format, such as Live Casino Floor Roulette, streamed from the casino floor at Golden Nugget in Atlantic City. For a more authentic experience, American roulette is the only game which offers this benefit.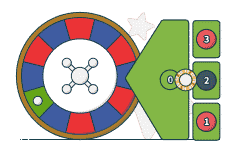 En prison and la partage rules
Potentially higher RTP
Less common in US casinos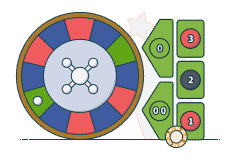 Available at every US casino
Access to some unique live variants
Lowest paying roulette variant
Conclusion
European Roulette is the golden standard of online roulette. It's widely available in US online casinos, it has a high RTP of 97.3%, and you can find live dealer tables based on its format.
What's more, most casino bonuses you claim can be wagered on European roulette. The wagering contribution is typically 10 times lower than slots, but on the flipside, US casinos typically don't limit your stake size during wagering.
Get started now and play for free or real money using our step-by-step guide.
FAQs
How do you play European roulette?
To get started playing European roulette, you will need to choose an online casino and create an account. To play for real money, you will need to make a cash deposit through bank transfer, credit card, PayPal, or a similar payment method. To play for free, you don't need to make a cash deposit, but you can't win real money.
Where can I play European roulette?
There are many European roulette casinos which tick all the right boxes for a great online gaming experience. We hand-pick sites based on strict criteria, by analyzing the fair play tools, security levels, mobile app performance, bonus quality, game variety, and more.
Is European or American roulette better?
European roulette is better because it has better payouts. The European roulette wheel has one (0) zero pocket, and American roulette has two zero (0) pockets. Because of this, the RTP of European roulette is 97.3%, whereas the American format has an RTP of 94.7%. This difference can be significant in the long run.
What is the payout for European roulette?
The RTP of European roulette is 97.3%. The payout of each bet depends on the bet type. There are many bet types in European roulette, all with different odds and payouts. Typically, Outside Bets are safer and have 48.6% odds of winning, such as Red or Black and High or Low. Inside Bets are riskier, and come with odds as low as 2.7%, if you're betting on a single number.
What's the best strategy for European roulette?
There is no viable European roulette strategy that will increase your chances of winning. We recommend getting a full understanding of the game's rules, bet types and payouts and have a look at our tips section. This will maximize your knowledge and you won't be at a disadvantage.
Can I play European roulette for free?
Yes, you can play European roulette for free at any US online casino. You can play for free for as long as you like, with no time or budget limits. If you spend your free money, simply restart the game. Free play is called "demo mode", and it is available on any European roulette table, excluding live dealer tables.